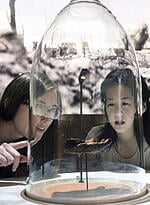 We have been working with The Imperial War Museum for the last few years, creating great art calendars and books. So when we heard that there were to be refurbishments at the London museum, well we were more excited than anyone else. As a longstanding institution, IWM stands alone in its portrayal of conflicts across time, especially those that feature Britain and her allies. As proud partners of IWM, let's take a look at the recent refurbishments of the London facility and why its exhibitions are still relevant today.
Out With the Old…
The Imperial War Museum wanted to mark the centenary of the First World War by doing something special. In May 2012, Foster + Partners began their epic £40m refurbishment. Diane Lees, the director general of the museum, was aware that among such an expansive collection, some objects can get lost. IWM wanted the stories of all the items they possessed to be communicated, and the challenge with the redesign was to convey all these while retaining order.
This meant being creative. The IWM now boasts a new central atrium, from which hang an array of planes. This central space is also layered, meaning that other objects poke out from the walls at every level. There is a sense of continuity with the new arrangement, with simillar items grouped together while avoiding feeling cluttered.
…and In With the New
The other excellent upside to this refurbishment is that there is now room to display 60 previously unseen items. These vary from a suicide bomber's vest to a trunk that belonged to an escaping Jewish family.
Using this unique opportunity, the main historian on this project, Nigel Steel, reiterated how this new, open-plan layout really helps the objects on display take centre stage and tell their own story.
"We're trying to make the objects work harder to tell the stories, now we can no longer count on visitors having first-hand memories of this history,"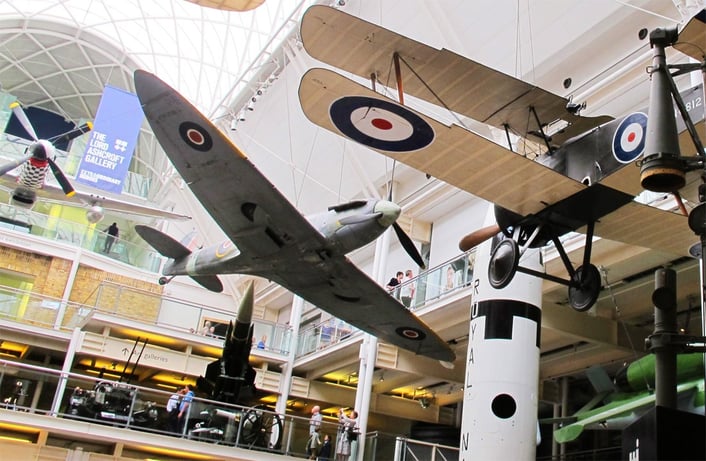 The newly calibrated Great War galleries now have a staggering 1,300 objects on display. This has also led to a redesign of their 'trench experience', previously populated with plastic mannequins. The display has been streamlined and made more comprehensive by assimilating more up to date technology.
This was a key part of the redesign for IWM, who represent conflict right up to the modern day. New wars mean new pieces of hardware that have to be displayed in exhibition and that's something that is consistent with IWM's remit. As communication has become easier around the world, the IWM is often in touch with active or recently retired soldiers who have helped shaped the new exhibitions, says Diane Lees.
"Current soldiers, navy and airmen complain that they're portrayed as heroes or victims but our job is to say these are ordinary people doing extraordinary things." -Taken from this interview
WW1 Posters
The calendars we have made with IWM focus on propaganda posters.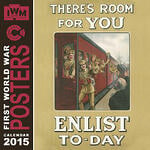 We're fascinated by how these designs probed the minds of british citizens only 100 years ago. With an array of designs it's possible to see the varying techniques that were used to appeal to the British public and compare them with other designs from around the world, such as the US, Australia and the rest of Europe.
Stories are often what will most stir the heart. When reflecting on the events of past conflicts, it becomes easier to empathise and envision how people who lived during that time must have felt. That's why we endorse what IWM does, and it's also why we do what we do. If you want to learn more about WW1 posters, consider looking at our book here (ISBN: 9780857758163), or preordering our calendar (ISBN: 9781783610389) here.
Links
Learn more about the Imperial War Museum on their website.
Check out the Foster + Partner project page here.
Still not convinced? Learn more about visiting IWM by visiting the Timeout page.