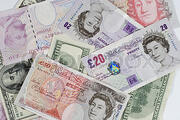 There are a number of approaches to selling on a professional level via the internet, ranging from using someone else's website or a third party such as eBay or Amazon, to creating and managing your own website. The following section outlines the various different options, made easy.
Selling Websites
Websites ranging from eBay and Amazon to general and specialized classifieds can all be used to sell items. eBay and Amazon can be customized to help you represent yourself in a professional capacity, and this is covered in greater detail in this chapter. Websites featuring classified advertising are covered in the previous posts.
Made-to-order Items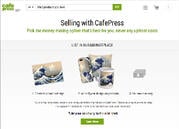 There are a number of websites that can sell personalized and customized products, such as stickers, cards, clothing and books, which are manufactured for you and sold on your behalf. In some cases, the products are sold through the manufacturer's website and you receive a commission on each sale. Personalized product websites such as Café Press offer a variety of selling schemes and incentives to help sell anything from a fridge magnet to a T-shirt sporting your own design.
Make Your Own Shop
Creating your own website to sell items requires a reasonable level of technical knowledge, especially if you want a fully automated and controlled system. However, you can start with a straightforward website that requires customers to contact you if they want to place an order. Buyers often feel more secure if they can telephone or send an email. One of the following posts (Make a Website) covers all you need to know about creating your own website.
E-commerce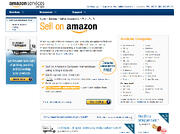 Selling on a professional and large scale often requires some degree of automation, especially if sales are worldwide. Whilst selling websites such as Amazon and eBay offer these solutions, if you want to manage this for yourself, then take a look at what the world of e-commerce can offer. There are specialists who can develop a website to handle sales, or software that can be purchased to help create a shop front for a website and automatically handle orders. The main elements of e-commerce include the following:
Stock: A database is often used to record stock levels and prices, which can then be used to calculate the total cost of an order and make sure stock is available.

Shopping cart: A reliable method of adding one or more products to purchase whilst browsing through the website. This is also known as a shopping basket.

Checkout: A secure method of paying for all the goods ordered.

Log in: Many websites with e-commerce require customers to log in with a username and password, which allows their personal details to be stored (useful for future purchases). This provides additional security methods to safeguard against fraud.
So, selling online is much easier than you might think. With templates and shopping carts already set up through the big websites like ebay and Amazon all you need to do is find something to sell. Now that's the fun part!
Links
Fine Art America is set up to sell artists images, take a look here.

Entrepreneur.com is a good resource for advice on selling online. Here.

and a useful article on eBay fees, here.
This post is based on an extract from our bestselling book, How to Make Money on the Internet by Rob Hawkins (ISBN: 9780857753908).