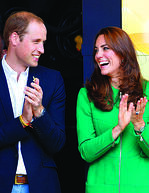 All focus and attention for the next two weeks will be poured into the action at the Wimbledon Championships. The excitement was initiated Monday with the first match wins and celebrities in attendance: singer Niall Horan, television star Millie Mackintosh, rapper Drake, and fashion star Jameela Jamil. As expected, the media isn't focusing on the tennis matches themselves, they are focusing on the celebrities that are present. So, this brings up the biggest question: Which match are Will and Kate going to attend?
William and Kate attended last year's Wimbledon championships to watch Novak Djokovic and Roger Federer in the finals. It is much remembered, as Will and Kate were very expressive in showing their excitement through the intense action. Cheering, waving, and constantly moving in their seats, Will and Kate were much adored by the press and often referred to as young parents. But they weren't the only celebrities in the spotlight at last year's Wimbledon. It is extremely typical for celebrities and high-class royalty to attend such events. Will and Kate were joined in Wimbledon by Kate's parents and sister, David and Victoria Beckham, Bradley Cooper, Samuel L Jackson, Chris Hemsworth, Orlando Bloom and Hugh Jackman.
This year's Wimbledon championships might not be on the to-do list for Will and Kate. As many know, there is a lot of excitement lately surrounding the royal family, especially about the new royal daughter, Charlotte Elizabeth Diana. Now growing into a beautiful family with two children, the couple may be too busy to make so many public appearances. Preparation for the coming weekend is needed as baby Charlotte will be christened on Sunday in Sandringham – the same church where Princess Diana was christened. The Duke and Duchess of Cambridge are also busy choosing a suitable godparent for Charlotte. Having children brings a lot of exciting events and tasks to be completed.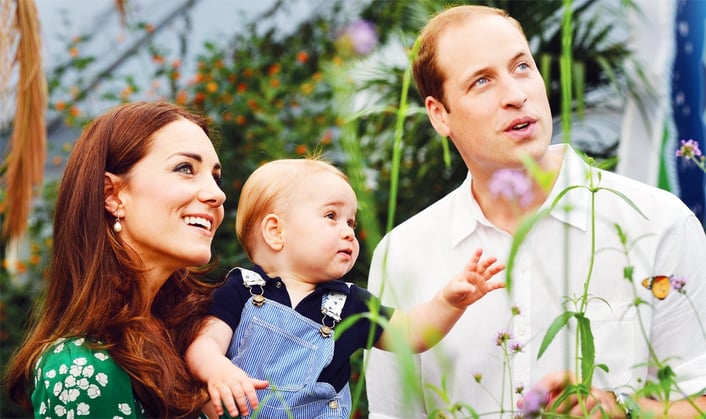 Staying optimistic and looking back at all the remarkable accomplishments Will and Kate have done since their wedding in April of 2011, it is believed that they will make anything possible. Nothing can stop Will and Kate from spreading smiles around the world, especially as active charity members. They are widely known for their excellent efforts and generous hearts towards charity causes. Having their own personal charity created in 2011, The Duke and Duchess of Cambridge and Prince Harry, they expand on numerous philanthropic activities and have three main areas of focus: Armed Forces, Conservation, and Young People. Some of the charities they have supported in the past include Action on Addiction, which works on freeing people from addiction; East Anglia's Children Hospices, which works on supporting families in life-threatening conditions; The Art Room, which helps children boost their self-esteem; The Scout Association, which provides personal development opportunities; Place2Be, which provides integrated mental and emotional support services in schools; SportsAid, which helps disabled and non-disabled athletes achieve their dreams; and The 1851 Trust, which helps inspire new generations through marine activities. Furthermore, before Princess Charlotte was born, Will and Kate made an appearance at three charities. They first visited the Stephen Lawrence Centre in Deptford to meet with Stephen Lawrence's mother, Doreen Lawrence. Kate made friends with a little girl and Will had an encouraging talk with Doreen. Later that same day they made their second visit to the XLP charity in Gypsy Hill. Will and Kate met some enlightened individuals such as Steven Ekpenyong, and helped spread faith into youngsters trying to achieve goals and lead a better life. It is quoted from Steven that the Duke and Duchess's visit "makes such a difference- events like this help us share some positive insight into what young people in the community are about."
Even with all their busy royal lives, Will and Kate always make an effort to attend events. They truly are a spectacular couple and perfect fit for future King and Queen.

Our book Will and Kate: A Royal Family is coming mid-July. Packed with information and photos on the royal couple including the newest member of their family, this is the perfect title for anyone who can't get enough of Will, Kate and their beautiful children. You can pre-order the title right now on Amazon.