We're delighted to present the author list for our next anthology, Spirits & Ghouls Short Stories! This latest addition to our growing series of Gothic Fantasy hardback books publishes later this year: July 2023 in the UK, September in USA/Canada. The new book gathers together classic fiction on the theme as well as exciting stories by modern authors. We received hundreds of submissions in response to our call, so our thanks once again go to everyone who sent their work to us for consideration. And many congratulations to the below: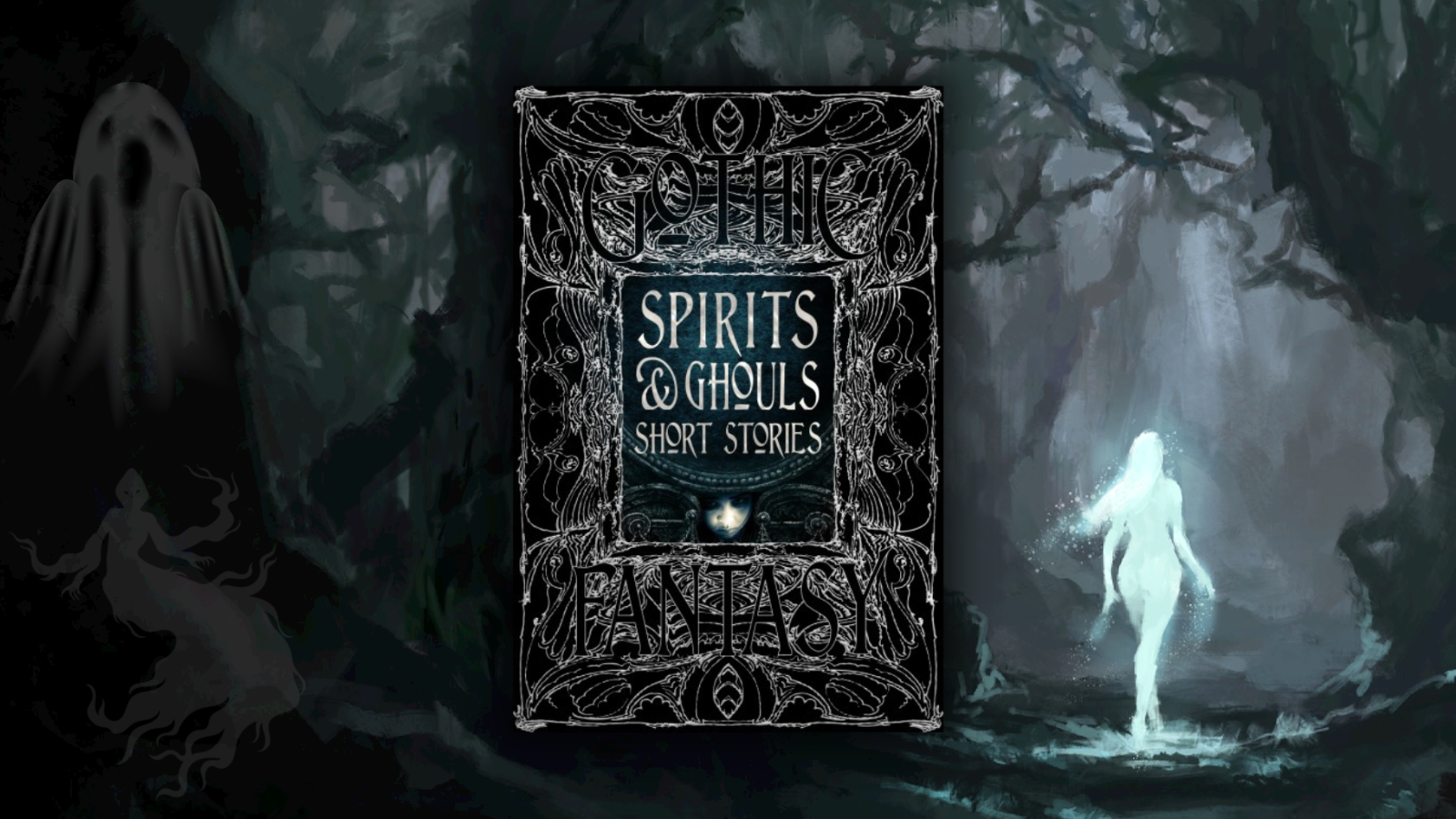 The Mother of Sands by Stewart C. Baker
The Widow Watcher of Wooten Creek by Rebecca Brothers
Holding the Light by Ramsey Campbell
They Come at Night by Georgia Cook
Once Upon a Graveyard by Gina Easton
The Devil of Avalon by Bruce Golden
In Bleak December by Caye Gowyn
The Smoke Market by John Linwood Grant
Nine Rings of Silver and One of Bronze by Rayne Hall
Two Trees by Vanessa C. Hawkins
Atticat by Jennifer Hudak
Apartment 3G by Brianna Ishii-McFaull
What Have You Brought Me? by Dylan Kingsley
Shrieking Willow by Amanda Cecelia Lang
The Shabah by Fiona Lehn
Only Monsters by Samuel Marzioli
The Jumper by S.R. Masters
Afterlife on Mars by Bret Nelson
You Can Never Go Home Again by Lena Ng
Words for the Dead by Sam W. Pisciotta
Tangled Tales of Jumbies and Silk Cotton Trees by Josephine Queen
Oh Bury Me Not by Erica Ruppert
Xarus's Mirror by C.R. Serajeddini
Three Years by Evelyn Teng
Ghost Festival in the Desert by Wen Wen Yang
These modern authors will appear alongside work by the following classic writers:
Mary Elizabeth Braddon, Amelia B. Edwards, Elizabeth Gaskell, M.R. James, Andrew Lang, Sheridan Le Fanu, H.P. Lovecraft, Charlotte Riddell, and a story from The Book of the Thousand Nights and One Night.
This book will be available to buy later this year via book stores, Amazon, and our website page for Spirits & Ghouls Short Stories!