We have so many great new titles coming out over the next couple of months, so we wanted to take a moment to talk about them! We've got brand new horror from Bram Stoker award winner Tim Waggoner, an amazing new to Flame Tree Horror from Jonathan Janz and a very exciting debut Crime / Thriller novel by Kenneth Bromberg! Check out today's blog for more details about everything we have in store for you over the next couple of months!

July
They Kill - Tim Waggoner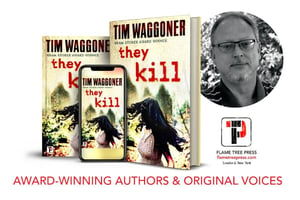 Sierra Sowell's dead brother Jeffrey is resurrected by a mysterious man known only as Corliss. Corliss also transforms four people in Sierra's life into inhuman monsters determined to kill her. Sierra and Jeffrey's boyfriend Marc work to discover the reason for her brother's return to life while struggling to survive attacks by this monstrous quartet.
Corliss gives Sierra a chance to make Jeffrey's resurrection permanent – if she makes a dreadful bargain. Can she do what it will take to save her brother, no matter how much blood is shed along the way?
---
Castle of Sorrows - Jonathan Janz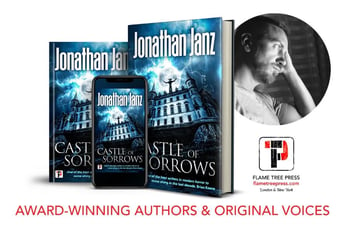 A year ago composer Ben Shadeland traveled to the Sorrows, a reportedly haunted island off the California coast, to find inspiration for a horror movie music score. Instead, he found madness, murder, and an ancient evil. His family barely survived the nightmare, and Ben swore he'd never return to the island or its accursed castle.
Now Ben's infant daughter has been kidnapped and Ben is convinced that the malevolent creature that lives in the catacombs beneath Castle Blackwood is responsible. Ben joins three federal agents, a sultry medium, and others in an attempt to save his daughter. But what awaits them is far worse than they ever imagined. The creature - an ancient god named Gabriel - has grown more powerful than ever. It has summoned unspeakable monsters to the island - both human and supernatural. And Gabriel won't rest until he has his revenge.
---
American Dreams - Kenneth Bromberg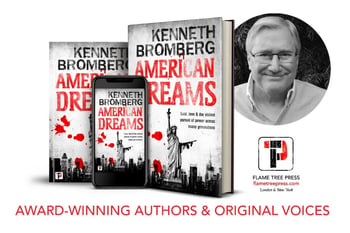 In 1904 Czarist Russia, four-year-old Max witnesses the rape and murder of his mother by Russian soldiers. After the boy's father extracts terrible revenge, father and son escape to New York, a teeming melting pot of immigrants. Max meets a young Polish girl, Sophie, who grows into a stunningly beautiful young woman. The two fall in love but their plans are shattered when Sophie is forced to marry a local crime boss and, once again, Max must watch as the most important person in his life is taken from him.
Thus begins Max's ruthless climb to dominance of the New York underworld and Sophie's transformation from a submissive girl to a strong woman who will allow no man determine her fate.
---
August
The Darkest Lullaby - Jonathan Janz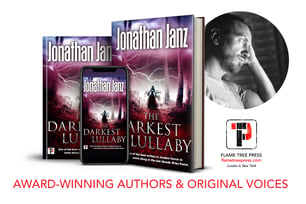 The old house waited. For years there had been rumors that the owner, Lilith Martin, had been part of an unholy cult. People spoke of blasphemous rituals, black rites filled with blood, sex…and sacrifices. Then Lilith died and the house sat empty. Until now.
Lilith's nephew, Chris, and his wife, Ellie, are moving in. Ellie isn't happy about living in such a dark, foreboding place, but she wants to get pregnant and this house has a lot more room to raise a baby than their apartment. Unfortunately, she and Chris will soon learn that Lilith has other plans.
---
A Killing Fire - Faye Snowden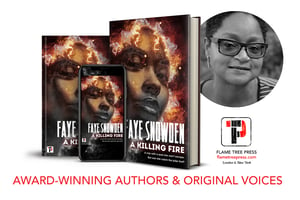 As a child forced to witness her father's crimes, homicide Detective Raven Burns dedicates every waking moment to proving that she is not her father's child. But when she shoots a suspect who has what turns out to be an unloaded weapon, Raven finds that she must confront both the demons of her past and the stains on her soul in order to stop a killer.
Check out A Killing Fire on our website!
---
Hellrider - JG Faherty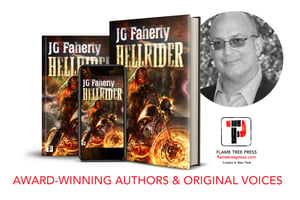 When Eddie Ryder is burned alive by fellow members of the Hell Riders motorcycle gang for ratting on them, he vows revenge with his dying breath. He returns as a ghost, with his custom motorcycle Diablo by his side. After he finds out he can possess people, he launches a campaign of vengeance that leaves plenty of bodies in its wake and the police in a state of confusion. Spouting fire and lightning from his fingers and screaming heavy metal lyrics as he rides the sky above the town of Hell Creek, he brings destruction down on all those who wronged him, his power growing with every death. Only Eddie's younger brother, Carson, and the police chief's daughter, Ellie, understand what's really happening, and now they have to stop him before he destroys the whole town.
---
Make sure you check back in with the blog all week for more Q&As with the authors of our June releases!