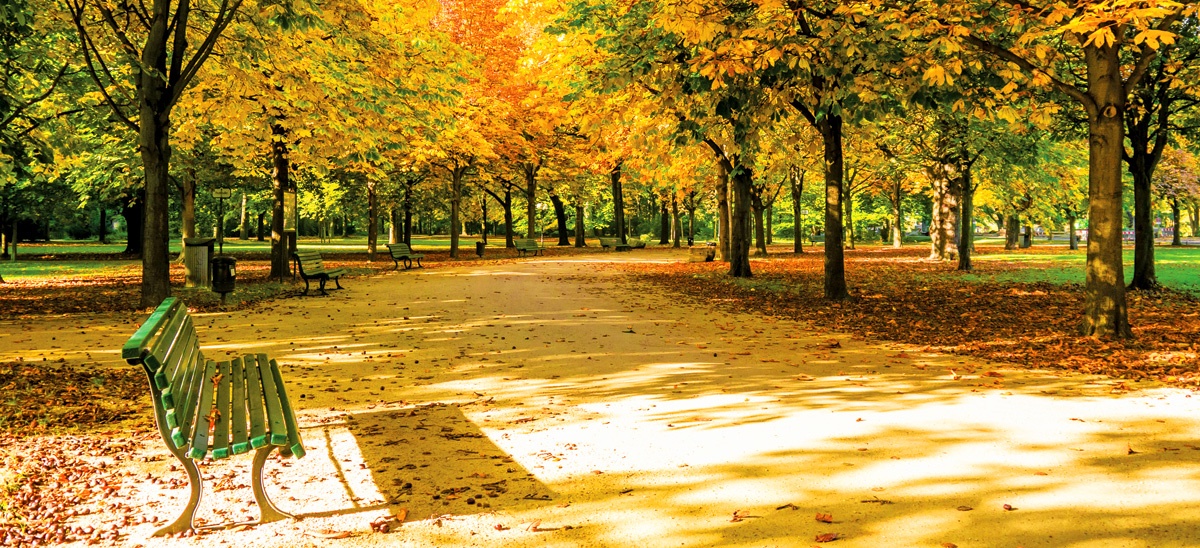 It won't be long now before it's that time of year again and you can indulge in plentiful Christmas feasts, all the while going crazy trying to guess what presents are hidden in the boxes under the tree. But time has this infuriating habit of pressing pause when you're desperate for it to fast forward, and as a result the Advent weeks often feel more like centuries. We feel for you here at Flame Tree: here are 9 winter destinations in Europe you should definitely consider as an early Christmas treat to keep you distracted while Santa does his thing.
Paris
Granted, it might be a little cold out there but that also means most people will stay in, which is exactly why winter is the best time to go for a stroll on the cobblestones of Montmartre; there you can walk in the footsteps of such legendary artists as Claude Monet, Vincent van Gogh or Salvador Dali. One of their followers will be happy to draw your caricature if you're feeling in the mood for a bit of self-deprecating humour, or you can simply enjoy a comforting drink in one of the old-fashioned cafes of this enchanted oasis in the hive of activity that is the French capital.
Florence
Florence is one of the most beautiful cities in Europe and its Great Synagogue is a must-see for every savvy backpacker. The architecture by Mariano Falcini, Professor Vincente Micheli and Marco Treves will take your breath away. Step inside and let yourself be dazzled by the red and blue arabesques bathed in golden light and by the mosaic-covered Ark in the presbytery. The doors of the Ark still bear marks of the Nazi occupation during which the Synagogue was used as a vehicle garage; when you come out of this architectural masterpiece you will feel like a different person.
Dublin
Dublin is mostly known for its nightlife – which is great – but it's far from being everything the place has to offer. Trinity College Library is the largest library in Ireland and it's just a five-minute walk away from the lively pubs and cultural institutions of Temple Bar on the south bank of the River Liffey. In the heart of this astonishing Hogwartsy library you will find the greatest national treasure of Ireland: the illuminated manuscript Book of Kells is on display seven days a week and its wonderful illustrations will have you dreaming for hours.
Prague
Keeping in with legends and fairy tales, Prague Castle is the next destination on our list. The place bears a surreal quality, especially in the winter when a blanket of snow gently settles over the spires and towers of the largest ancient castle in the world. Having been added to by its inhabitants since the ninth century, the area surrounding the castle is like a patchwork of architectural treasures that will make you forget what time you actually live in.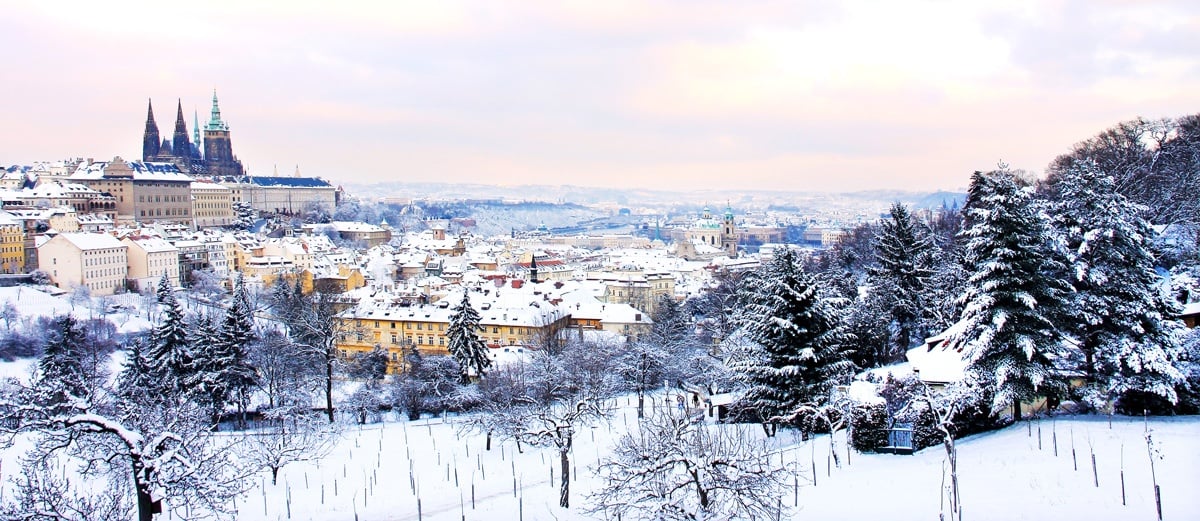 London
You don't necessarily have to travel very far to enjoy some winter fun. Right next to Madame Tussauds' famous wax museum is the best-known address in the world: 221B Baker Street, home to Arthur Conan Doyle's fictional detective Sherlock Holmes. Although it's technically at number 239, the Georgian house is now known as the Sherlock Holmes Museum and inside is a reconstruction of the characters' environment that will take you all the way back to late-nineteenth-century London. What better place to visit to get yourself even more excited for the BBC Christmas special of Sherlock?
Barcelona
There is more to Barcelona than its beach and tapas bars; the city is blessed with magnificent architecture, a big part of which was designed by Antoni Gaudi. His Casa Batllo, with its colourful mosaics and dream-like structure should definitely be at the top of your list if you're looking for surprising places to visit. You can also enjoy a sense-awakening walk through La Boqueria Market where your eyes, nose and tongue will experience all sorts of exotic delights.
Amsterdam
If you're an art lover, the Rijksmuseum in Amsterdam is the place for you to be. Many paintings from the Dutch Golden Age are on display there, such as masterpieces painted by Rembrandt, Vermeer and Hals. With over a million items the Rijksmuseum is an absolute must see, and it doesn't limit itself to art since its collection is also dedicated to crafts and history.
Berlin
The next few months will be a great time to be visiting Berlin in a whole different light. The snow-covered Tiergarten is a truly wonderful sight, and its many historical monuments fit perfectly in the nostalgic atmosphere of a cold winter day. And if the weather is really getting too chilly for your taste you can always warm up with a nice cup of mulled wine in one of the many Christmas markets Berlin is famous for. From late November to late December you can find them pretty much anywhere in the city and each is lovelier than the one before.
Budapest
If there is one thing we all dream of when it's freezing outside, it's a nice, hot bath. Well you won't have to dream about it if you fly to Budapest, where you can enjoy a long soak in one of the eighteen pools of the grand Szechenyi Spa Baths. On top of the 15 indoor pools and several massage facilities in the lobby, the 3 outdoor pools are naturally hot springs that are kept cool during the summer, but the place really comes to life in the winter when a warm cloud of steam is surrounding the bathers. And if you're wondering what more they could offer, here's what: pre-New Year's Eve parties are hosted in the Baths every year and they are the craziest event you've ever participated in.


All these destinations and many more are detailed in our Best-Kept Secrets of Europe book along with loads of useful information and stunning photography. If you're always on the lookout for new places to explore, then it should already be on your bookshelf. It is available on our website here and on Amazon here.

Links
If you're looking for some European Christmas Market inspiration, check out this website
You've decided where to go – now what to pack? Give this handy website a look for advice on the 10 must-have ites for a Europena winter holiday.