Due to the expansive highlands and lowlands that make up Scotland, it makes sense that the country is covered in well-kept secrets. With its visible human history, spanning over 5000 years, and vistas millions of years in the making, it would be an impossible task to detail each and every secret the country has to offer. Instead we've selected ten of our personal favourites, encompassing a mixture of history and natural beauty to start you off on a journey to find more…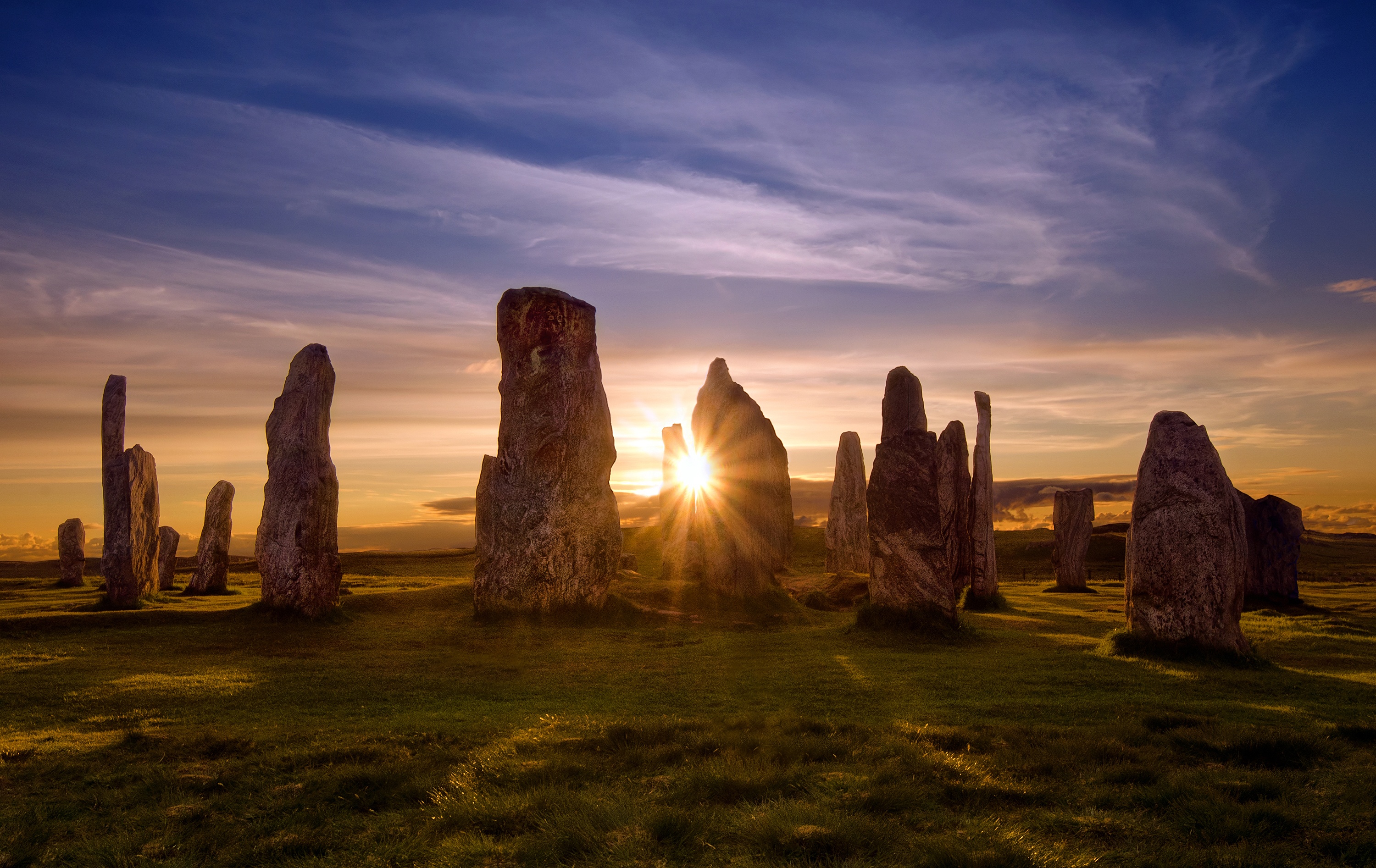 The Stone Circle - Callanish, Isle of Lewis
When these stones were erected Babylon had not yet been built. Dating back 5,000 years, these stones have seen whole empires rise and fall and yet the promontory above Loch Roag, where they sit, probably looks much the same as when they were first put up. With settlements dating back to the Neolithic period, this place is perfect for people interested in ancient history or just great views.
Loch Quoich - Knoydart
There is good reason why Knoydart is on a list of hidden secrets: it's not easy to reach. Although technically a peninsular it may as well be an island as it is mostly easily accessed by boat. The walk is long and difficult but once you have reached it you are greeted with some of the most beautiful views imaginable.
Lagavulin Distillery - Lagavulin, Isle of Islay
Scotch whiskey is famous the world over but some of the finest scotch whiskey comes from the Islay isles. The whiskey here is in such demand that Lagavulin has been forced to ration their stocks. You can take a trip to the Isles and enjoy the best whiskey in the world in a scenic location, what could be better.
Towards the Cuillins - Gauskavaig Bay, Isle of Skye
Looking out from the northern shore of the Sleat Peninsula, this panoramic prospect across Gauskavaig Bay and Loch Eishort is dominated by the distant forms of the Cuillins. These mountains have many tales associated with them like them being where the Irish folk hero Cuchullin was taught archery.
Dunnottar Castle - Stonehaven, Aberdeenshire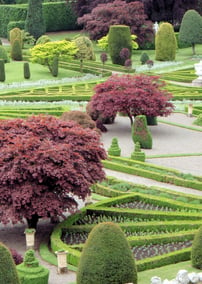 With sources that state that there has been a fort on this site since 680AD, Dunnottar castle is something to be seen. Meaning 'a castle on the point' this name still sums up the loaction. The ruins are where the Honours of Scotland, the Scottish crown jewels, were kept when Oliver Cromwell invaded as it was a near impenetrable fort.
Drummond Castle Gardens - Creiff, Perthshire
While Drummond castle may warrant a visit in itself, it is entirely upstaged by its gardens. Designed and laid out in the seventeenth century, the gardens were modelled on the Baroque style of garden in France and Italy. This gives them a decidedly 'un-scottish' look and feel and make them a must see.
Thorntonloch - Torness, East Lothian
Even though just a few miles away, thousands thunder past each day on the A1 and on the main East Coast railway line, this beautiful coast stays one of Scotland's best-kept secrets. There are superb bathing beaches, wonderful walks and some of Britain's best bird watching to be had here, while some of Scotland's finest golf courses lie just inland.
Hopetoun House - West Lothian
Described as a Scottish Versailles, Hopetoun house has a rather interesting history. It started out far smaller but when the family who owned it were ennobled they felt something grander was needed. They proceeded to have large wings added along with a columned façade. Events are held here throughout the year but the grounds and house make a lovely visit on their own.
Loch Awe - Argyll
The Celtic Legend is that the crone of winter, Cailleach Bheur, tended to a well of youth. One day she accidentally let it drain away and they collected to form what is now Loch Awe. In their fury the other gods cast her out of their company and you can still hear her howling round the hilltops. For the legend, the water of youth or the view, Loch Awe is a stunning location.
Sir Walter Scott's Tomb - Dryburgh Abbey, Roxburgshire
Amid the ruins of this twelfth-century abbey lie the mortal remains of Sir Walter Scott. The abbey has been rebuilt and subsequently destroyed numerous times but now sits as a scheduled monument. Scott was a novelist, historian, poet and playwright and was one of Scotland's most popular writers.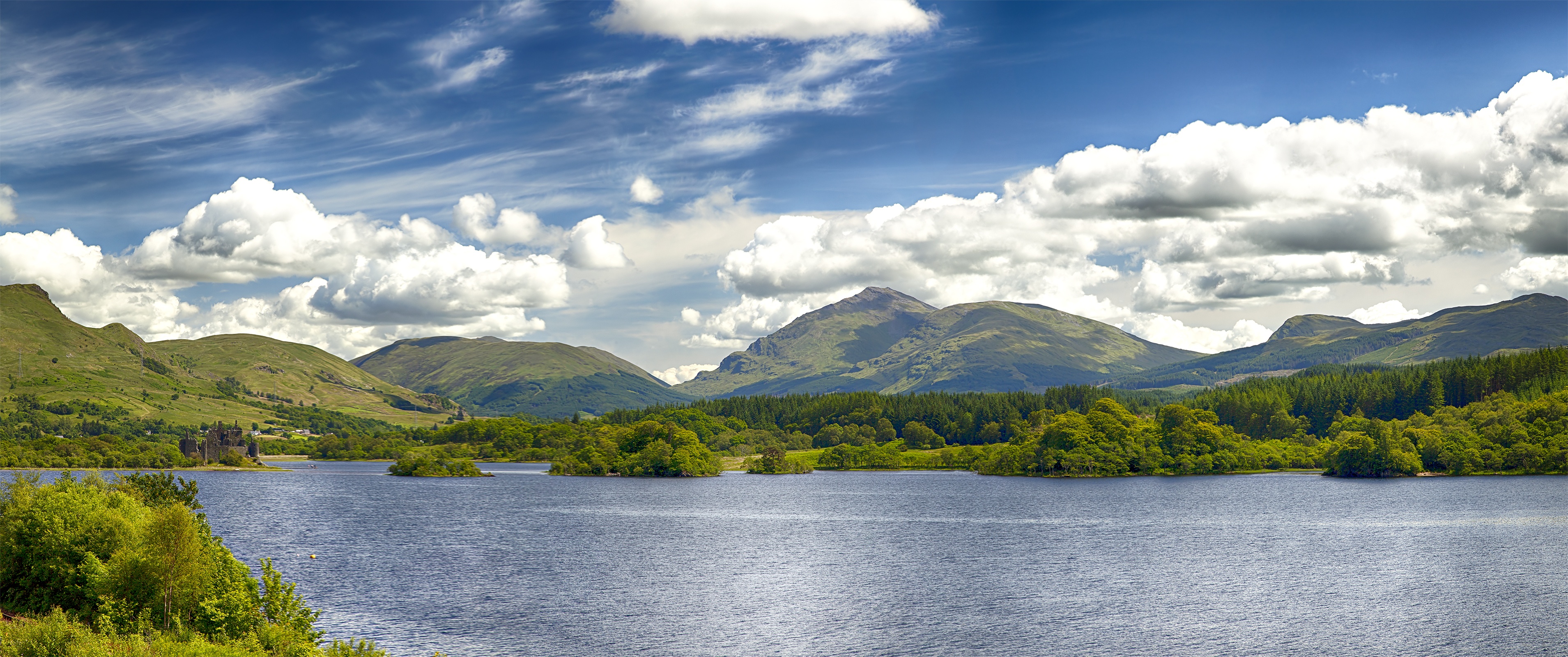 This post is based off extracts from our book Best Kept Secrets of Scotland (ISBN:9781783613052). This title is part of our Best Kept Secrets series, which is packed with tonnes of expert advice and hidden locations. You can order it from our website here or on Amazon here.