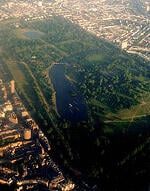 With the weather becoming increasingly pleasant, it's time to break out those trainers, put on a good playlist, and go for a run! Whether you've been promising yourself all year you would finally start running, or you are a seasoned pro, finding a route to run in London can be a challenge. Here at Flame Tree with our expert advice made easy, we found some of the best London running routes out there!
10 Km and Under
Any route can be shortened or lengthened with a few added streets and loops around a park, but these three routes are perfect for that nice short run you are looking for!
Parkland Walk – 8 km (5 miles)
Parkland Walk is a railway station that was abandoned in the 1970s. Today it is the perfect place for picnickers, tree observers, and, of course, runners! One of the few hilly places in London, this is the perfect route for some more challenging and varied terrain. The route takes you along the abandoned railway, and you can view sculptures and rare flora and fauna as well as old stations as you run.
For this route, start at Finsbury park on the westerly path, heading to Florence Road. Follow the path through Highgate woods and end at Alexandra Palace Park. It is best to do this run in the early afternoon, so that the trees provide nice shade and you can avoid the midday heat.
Hampstead Heath – 7.2 km (4.8 miles)
Hampstead Heath is a popular run for those wanting to try out different terrains. With grasslands, track, heath and woods as well as hills, Hampstead Heath is a challenging trail and definately a route to try out.
Start by entering the Heath from Gospel Oak or Hampstead Heath. Make your way along the various paths, creating a loop around the park or just exploring the 800 acre park. End your run with a sprint (or a jog) up Parliament Hill. The punishing hill is worth the difficulty, providing beautiful views at any time of day, especially sunset.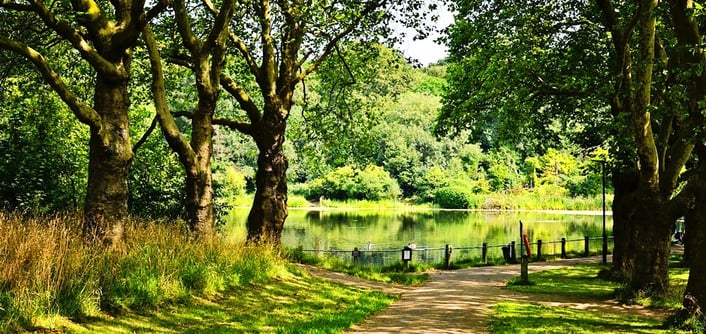 Wimbledon Common – 5 km (3.18 miles)
Wimbledon Common is a great place for a quick run! Start at the windmill and run a loop around the common to end back at the windmill. If you are interested in timing your run, go on a Saturday morning at 9:00 a.m. for their weekly free timed run. Make sure to register beforehand and give it a go – you might be surprised by your progress!
After your run, go for a cup of tea at the Windmill Cafe or, for a posher experience, go to the Fox and Grapes gastro pub for lunch. The run is beautiful and a bit hilly. Whether you time yourself or not, give Wimbledon Common a try and enjoy the sights.
11 Km and Over
For those of you who find 10 km too short of a run, we found these four longer routes for you to try out.
Richmond Park – 11 km (7.35 miles)
Richmond Park is a very popular run, especially on weekends. The man-made perimeter of the park, Tamsin Trail, is 11 km long. Be aware, however, that it is a shared trail with cyclists and walkers as well as dogs.
The trail itself is hard packed, sandy and stoney, good to run on. There are a few hills to watch out for, providing you with a nice, varied run. If you don't want to stick to the path, you can go pretty much anywhere as a runner. However, beware of deer in late summer and early autumn! For an even lengthier run, link in a run around Wimbledon Common.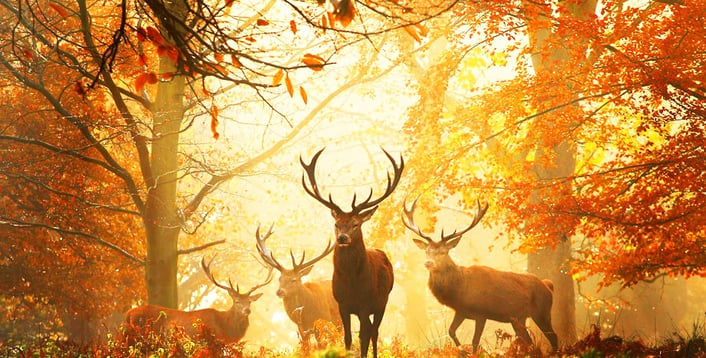 The Parks Run – 11.6 km (7.22 miles)
Another popular route is a run through three parks: Hyde Park, Green Park, and St. James' Park. Each park has its own beautiful scenic route as well as offering fun people watching. Start your run at Lancaster Gate and head west before circling back east into the parks and head back to Lancaster Gate.
Be aware of crowds on the weekends, as getting around them may be a bit tricky. If you can, stick to running this route during the week. Keep an eye out for the Canadian War Memorial and the Victory Arch as you run as they are sights you won't want to miss!
Regent's Canal – 15 km (9.32 miles)
Regent's Canal runs from Little Venice through north London and meets the Thames at Limehouse in the east. Run the entire length of the canal for maximum distance. The path is easy to follow as the trail goes along the canal almost continuously. The tricky bit is near Angel. The canal goes through a tunnel and the path ends, but, with a quick cut through Islington you'll meet the canal at the other end, and you're back on your way!
The path is an interesting one and you will be able to see much of London. It passes by Regent's Park as well as London Zoo. Watch out for giraffes as you run past! The entire route is about 15 km, but there are many opportunities to extend the run even further by running along the Paddington Branch as well.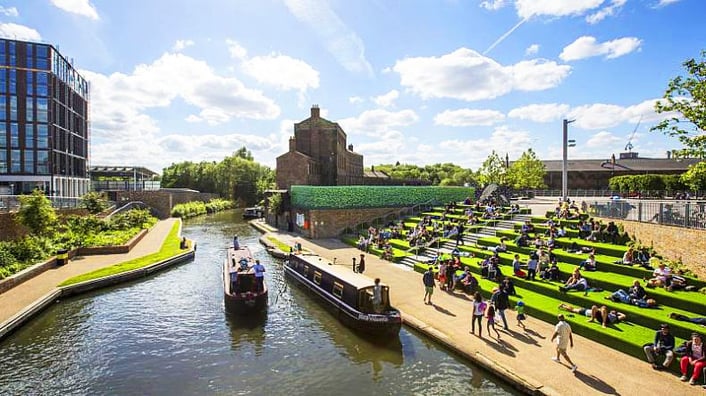 Riverside Route – Up to 60 km (37 miles)
For a very long run, the riverside route along the Thames is the perfect path for you. From Woolwich all the way to Richmond Park, run along the Thames path. At every bridge, run up the stairs and cross the river, continuing your run on the other side. This adds length and is great plyometric strength training.
If this seems like too much for you, run as far as you like then hop on a train home at the nearest tube station. This path is perfect for adapting your run to suit you.
Whether you like short runs or long ones, hills or flat paths, pavement or grasslands, there is a route out there for you. Give these a try and see what works best for you. Remember, you can always shorten or lengthen your route for your own needs. Now, grab those shoes and get out there!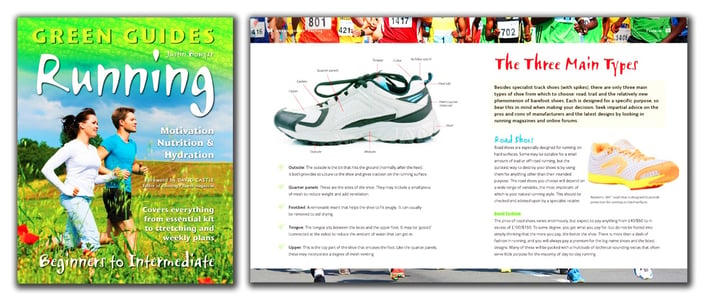 Before you go, take a look at our bestselling title Running by Justin Bowyer (ISBN: 9780857753892) for more expert advice made easy on running! Order it on our website here or on Amazon here.
Links