We were very sad to learn that one of our long-time authors and collaborators, Gina Steer, passed away this week. Gina was a foundational figure in our cookery books and we wanted to take a moment to talk about her contributions to our work and the years that we spent collaborating.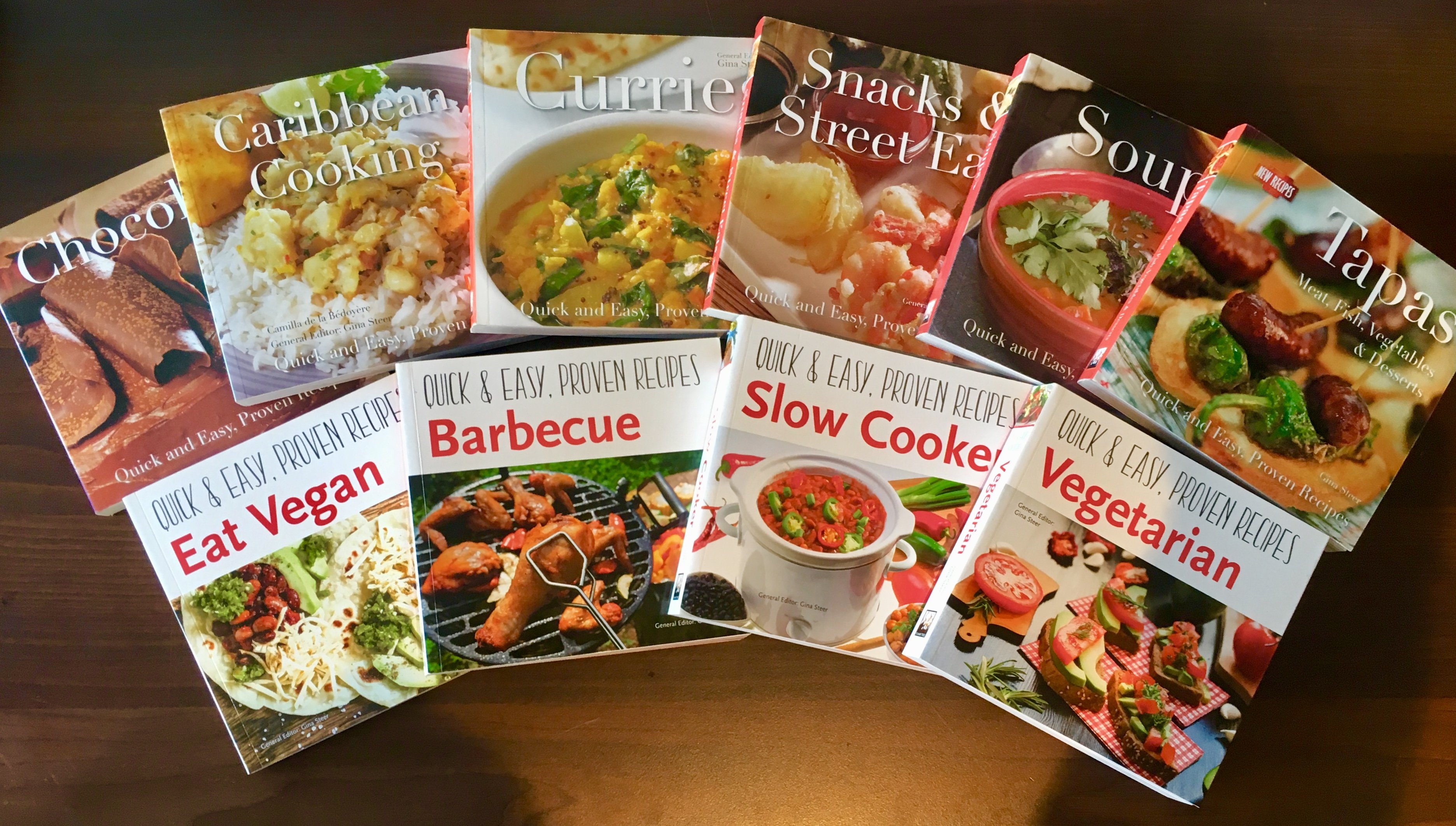 Gina was a seasoned professional who worked as a food writer, food stylist, home economist, editorial consultant and editor for decades. When we first started our Simple Cookery series she was one of the recipe authors and her work on those books blossomed into a rewarding, and incredibly fruitful, long running partnership. From our Simple Recipes series, she then became the series editor for our Let's Cook guides, contributing 100s of recipes and notes to ensure that each recipe was as easy to follow as the last. It was this level of accuracy, and her ability to include helpful hints, that made those books the useful and successful tools that so many people have found them to be. She was also always willing to respond to readers who couldn't get a recipe quite right, and gave them that extra advice when they needed it. This is such a rare thing to find in an author and one of the many reasons that she will be missed by both us and her readers.
More recently Gina worked as the editor of our Quick & Easy, Proven Recipes series. Through redesigning and reformatting the books over multiple print runs, Gina's recipes have rarely seen the need for updating. Her versatility was only further illustrated with our books on juices and cocktails, with both highlighting her range and ability.
Even in our recent books featuring new recipe authors, Gina's influence can still clearly be seen in the highly informative and accurate step by step instructions. She taught us so much about how best to help new cooks develop their repertoire while keeping seasoned cooks intrigued and excited by great recipes. She was as much concerned with the process of teaching people to cook, as she was with making sure the recipe was delicious.
Over the near twenty years that we worked together she was one of the easiest writers to work with. Quick to respond, quick to adapt and always great at giving helpful advice. She was a joy to work with and this constant communication was a major reason why.
She will be sorely missed and we cannot thank her enough for the work she has done with us and the incredible partnership we have shared.