With summer approaching there's no better time to start thinking about barbecues. Whether it's meat, fish or vegetables, barbecues are a great way to get a few people around and have a day in the sun. The key to barbecues starts before you've even started a fire. Sometimes, getting familiar with the basics is what you need to make sure your cook out goes off without a hitch!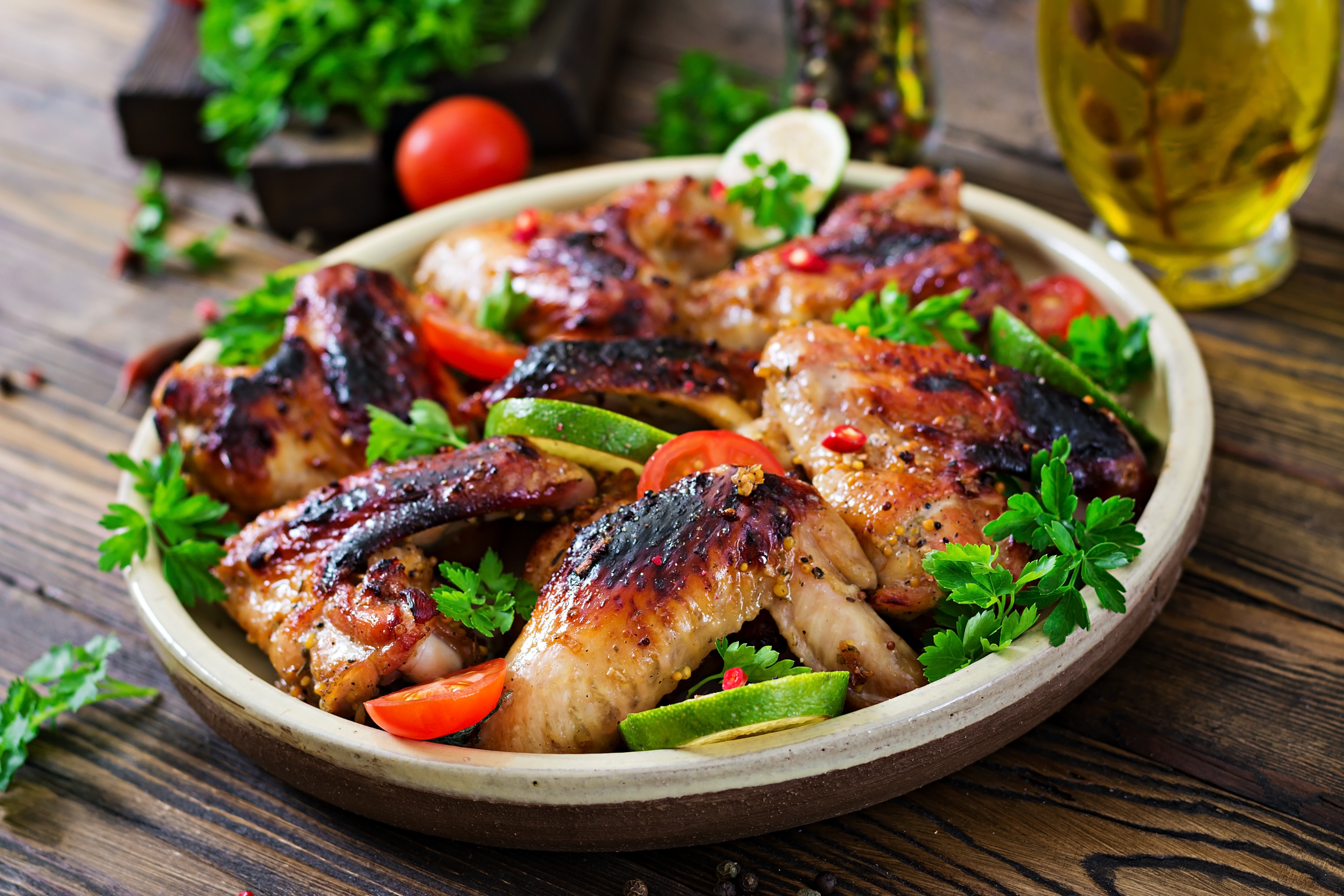 What kind of barbecue is right for you?
There are lots of different types of barbecues and lots of types of fuel that power them. Picking the barbecue that most suits your needs is the first step toward making sure your event goes well. Here's a short list of some of the main types of barbecue and what they are good for!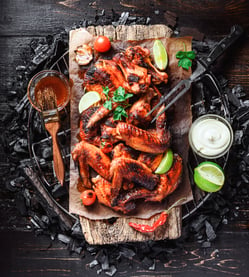 The first, and arguably most available, is the disposable barbecue. They are quite small and don't last for very long but they are a lot of fun for a spur of the moment barbecue in the park or on the beach. Just make sure that you check that your chosen place allows them as some beaches and picnic areas don't.
The second is charcoal based barbecues. These can come in a tray style, domed kettle, or a built in form where it may be a permanent feature in a garden or park. The benefits of charcoal based barbecuing is that the coal stays hot for quite a long time and most charcoal barbecues are not too large so don't take up too much space. It does take around half an hour for the coals to heat up and it should be said that, rather like the disposable ones, they can have trouble cooking vegetables as quickly as gas or electric barbecues.
Gas and electric barbecues give you many more options but are generally much larger and heavier. They have thermostatic knobs so it is easier to control cooking temperature and some have burners of some form for prepping side dishes or sauces at the same time. While generally less portable, gas and electric barbecues are very good when cooking for large groups and if you see yourself having regular barbecues en they might be a very worthwhile investment.
What tools do you need?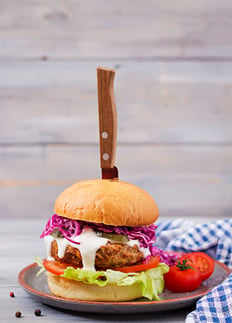 Once you've set up your barbecue, it's time to decide what tools you'll need for that day's cooking. General essentials are oven gloves and tongs for cooking and a wire brush for cleaning down the grill at the end but there are some other good pieces of kit too.
If you are thinking of doing fish then it may be worth getting a couple of fish slices for flipping them over or some hinged baskets which you can put whole fish in for easy cooking.
Skewers or kebab sticks are vey useful for cooking smaller items or vegetables. Metal skewers will get hot in the middle and will therefore cook things quicker. You can also makes dishes of meats and vegetables and let people build their own skewers. This can be fun for kids too, just make sure they're supervised!
Barbecued Salmon with Wasabi Butter
Too often people think of barbecues as exclusively for meat with a few veg skewers. Barbecued fish is absolutely delicious and is often quicker than sausages and burgers. This recipe for barbecued salmon is served with a great flavoured butter (a good tip for all barbecue dishes) and crispy potatoes.
Serves 4
125 g/4 oz butter, softened
2 tsp wasabi paste
grated rind of 1 lime
1 tbsp lime juice
1/2 tsp freshly ground black pepper
4 salmon steaks, approx. 6 oz/175 g each
2 tbsp vegetable oil
fresh coriander, to garnish
For crispy fried potatoes
3 potatoes, peeled and very thinly sliced
125 ml/4 fl oz vegetable oil, for frying
Prepare the barbecue. Using a sharp knife, cut the bone away from each salmon steak to create fillets. Repeat with the remaining salmon steaks. Remove the skin.
In a mixing bowl, beat the butter until soft. Add the wasabi paste, rind, juice and pepper and mix until well combined. Refrigerate until firm. Brush the salmon with oil. On the barbecue or in a grill pan, cook the salmon 2–3 minutes each side (the salmon should remain pink in the centre), then allow to stand 5 minutes.
Place onto serving plates. Using a teaspoon or melon baller, scoop the wasabi butter onto the salmon pieces. Serve with crispy fried potatoes and garnish with fresh coriander.
To make crispy fried potatoes, pat the potato dry with kitchen towel. On a barbecue tray or in a frying pan, heat oil over medium heat and, working in batches, fry the potato slices for about 2 minutes, or until golden and crisp. Remove with a slotted spoon and drain on kitchen towel.

This post is based off extracts from our book Barbecue by Gina Steer (ISBN: 9781786647863). This title is part of our Quick & Easy, Proven Recipes series which is packed with tonnes of expert advice. You can order it from our website here or on Amazon here.