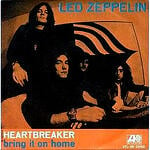 'Heartbreaker' by classic rock band Led Zeppelin sums up British rock at its best. With Jimmy Page's fantastic playing and killer guitar riffs, no wonder this song is in Rolling Stone's Greatest Songs of All Time.
Heartbreaker
All these years since Led Zeppelin decided to cease activities in the wake of their drummer John Bonham's death from alcohol-induced asphyxiation, some of their millions of fans may have forgotten what an extraordinary amount of activity the group squeezed into a few short years. Zep's second album, II, appeared just nine months after their debut LP, but it contained a stack of all-time classic rock tunes that still endure four decades and more later. Jimmy Page, who had spent years as a session man extraordinaire in London before graduating to the Yardbirds and then to his own band, was the riffmaster general, knocking out endless guitar lines of world-class quality. Recording that many sessions will do that to your guitar technique, and in Page's case all those days, weeks and years spent in damp recording studios had obviously lent him a keen understanding of the power of the almighty ostinato.
Recording And Release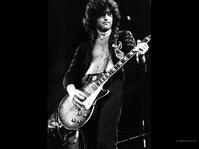 One of the great things about that maddeningly catchy riff is that some people, even the professionals, seem to think that Led Zeppelin messed it right up, although with a bit of thought it's evident that they did no such thing. 'It's one of the greatest riffs in rock,' commented super-producer Rick Rubin about 'Heartbreaker', adding, 'it starts and it's like they don't really know where the "one" is [the first beat of the bar]. Magical in its awkwardness.' Rubin wasn't quite right here. When Page plays the riff, he deliberately starts on the fourth beat of the bar, which is hardly inadvertent or an error, it is done to provide a lead-up, as it were, to the first beat of the riff. After this, the song becomes an awe-inspiring lesson in guitar fluency and inventiveness, with the different sections of the song ebbing and flowing. In line with Zeppelin's no-singles policy – they only ever wanted to be taken seriously as an albums band – 'Heartbreaker' was released as part of the mothership LP, on which it remains a high point.
Musical Legacy
Live, 'Heartbreaker' was a fan favourite from the very beginning. Page would extend it, as was his perennial wont, improvising his solo and adding bits of Bach and even Simon & Garfunkel, with Zep's rhythm section of John Paul Jones and John Bonham anchoring his experiments with panache. Part of a live version from Madison Square Gardens in New York appears in the 1976 film The Song Remains The Same, but the whole didn't appear until the accompanying album was re-mastered in 2007. Of the occasional cover versions that have cropped up since, Nirvana's is the most notable, with a live version included on their With The Lights Out box set in 2004. Nick Hornby also wrote about the song in his 2002 essay book 31 Songs, in which he explained the special resonance that 'Heartbreaker' had for him, a resonance that is still shared by a generation of thinking rock fans.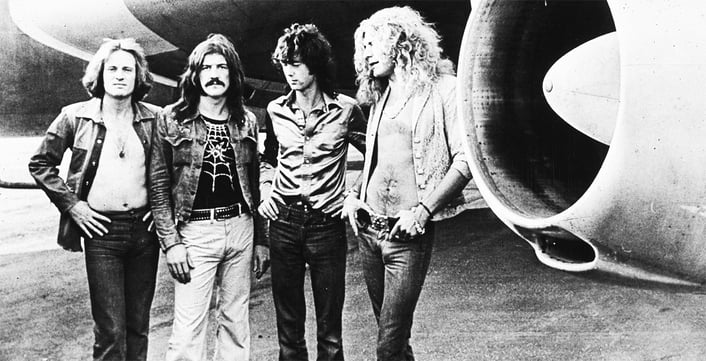 This post is an extract from our bestselling book, Ultimate Rock Riffs by Joel McIver (ISBN: 978-0-85775-395-3).
Links
Watch a video of Led Zeppelin playing 'Heartbreaker' live on our video site for the Ultimate Rock Riffs book here

You can visit Led Zeppelin's official website here

Check out the other songs in Rolling Stone's Greatest Songs of All Time list here