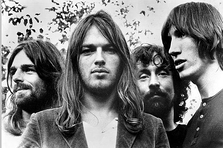 Nothing sums up British rock better than the 60s and 70s music legends Pink Floyd. Known for their progressive psychedelic sound, and reinforced by their deeply philosophical lyrics and great live performance style, Pink Floyd went on to be an influential force on many other rock ensembles, both nationally and internationally. With hit albums such as Piper At The Gates Of Dawn (1967), Atom Heart Mother (1970) and of course Dark Side Of The Moon (1973) Pink Floyd leave little room for manoeuvre when competing for the greatest British rock band of all time!
A Floyd Formation
The band were formed in London in 1965 by singer/guitarist Syd Barrett, bassist Roger Waters, keyboard player Richard Wright and drummer Nick Mason. Barrett and Waters had grown up together in Cambridge before moving to London as students in various bands. Playing a mixture of R&B and primitive electronic music, enhanced by a psychedelic light show, they became a big attraction on the London underground scene in 1966.
Signing to EMI in 1967, the band released two quirky singles written by Barrett – 'Arnold Layne' and 'See Emily Play' – that made the Top 20 and Top 10 respectively. Barrett also wrote the songs on their debut album, Piper At The Gates Of Dawn (1967), combining a nursery rhyme musical sensibility with LSD-inspired imagery. However, by the end of 1967 Barrett's behaviour became unstable and by 1968 had left the band after the introduction of guitarist Dave Gilmour.
Pink Floyd's second album, A Saucerful of Secrets (1968) was not as successful, and their third Ummagumma (1969) was a double album that featured idiosyncratic individual pieces and live tracks. It reached No. 5 but there was a palpable lack of direction from the band as other newer bands were already cracking America. However Atom Heart Mother (1970) restored their credibility and gave them their first UK No. 1 album.
The Dark Side Of Floyd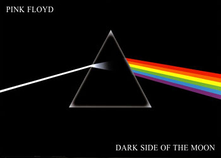 On Meddle (1971) Pink Floyd expanded their sound and dynamics on the 23 minute 'Echoes' that linked a series of riffs into an epic masterpiece and the menacning 'One Of These Days'. The album peaked at No. 3 and stayed in the charts for over a year and a half. Pink Floyd made another soundtrack album, Obscured By Clouds (1972), and spent several months working on their sixth album.
Dark Side Of The Moon (1973) was a ground-breaking concept album themed around the pressure of modern life, paranoia and schizophrenia. The album caught the zeitgeist and was a soundtrack for stereo's breakthrough into the mass market. In the UK it got to No. 2 and spent six years in the charts and in the US it was their first hit album and spent one week at No. 1 and 15 years in the charts!
Wish You Were Here (1975) followed and the expectation surrounding the album ensured that it went to No. 1 in Britain and America. Up next was Animals (1977), a bleak, Orwellian view of the world laid out in three vitriolic tracks – 'Dogs', 'Pigs' and 'Sheep'. By now Pink Floyd's live show had developed into a spectactular production with quadraphonic sound, lights, film animation and inflatable pigs hovering above the audience. In contrast, the band was deliberately anonymous on stage, focused on the music.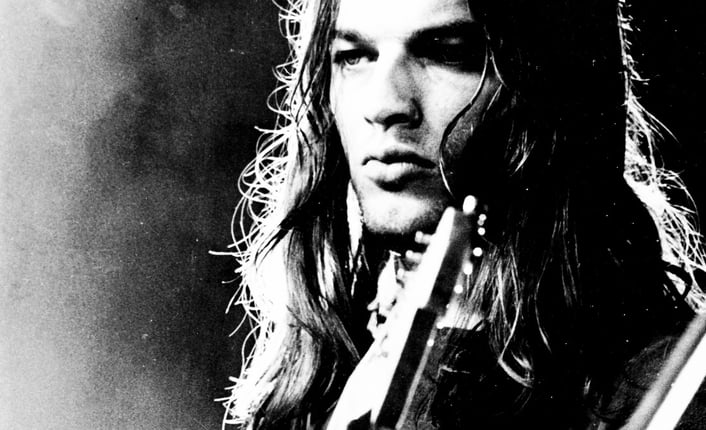 Part Two
Next time we'll be looking at the latter half of Pink Floyd's career, concentrating on the hits the great rock band made and the divisions that began to grow amongst the members during the 1980s; before looking at their solo offerings and their return to the spotlight in the mid-nineties and their subsequent one-off performances.
The text above is taken from The Definitive Illustrated Encyclopedia of Rock edited by Michael Heatley (ISBN 978-1-84451-521-9).
Links
Check out Pink Floyd's official website here

Want to hear Pink Floyd's music? Then head to their YouTube page here

For all the latest news on the most iconic rock bands follow @FlameTreeMusic here