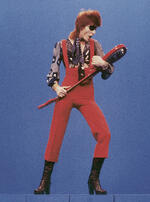 Glam rock was in full swing in 1974 when this signature song by the erstwhile Davey Jones hit the charts. A pivotal point in rock and roll history, this was an era of regrettable sartorial and musical fashions in many ways, when builders called Clive from Slough would dress up in skintight lurex, call themselves Dayglo Dave and play watered-down Sweet covers in working men's clubs. Our man Bowie largely avoided these errors, carving himself an image somewhere between visiting alien and demon mullet-wearer with wonky eyes, and to this day his glam-era material is worth your time, 'Rebel Rebel' in particular, which was effectively his last foray into the genre. The opening riff, with its top-heavy overdrive and tinkling arpeggiated chord, is instantly recognizable, even if the amp and effect he's using on it sound as if they cost tuppence.
Recording And Release
Released with 'Queen Bitch' on its B-side, 'Rebel Rebel' quickly became an anthem for a young, mid-1970s audience who were rapidly outgrowing glam. Pop music was becoming a harder, more demanding beast and the song fitted the demands of a fanbase who wanted no reminders of the softer, more indulgent sounds of the 1960s.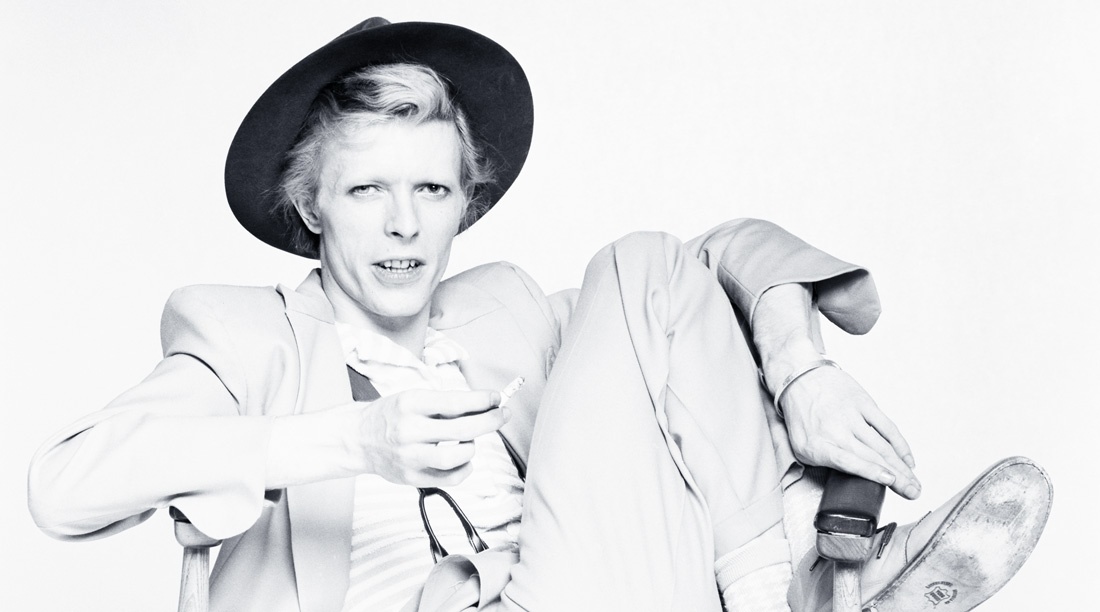 Musically, the song was all Bowie's; the parent album, Diamond Dogs, was the first major hit that he'd recorded without long-time guitarist cohort Mick Ronson. It suffered not a jot for Ronno's absence. Indeed, critics noted a new, Rolling Stones-indebted, blues-rock style to that opening riff which had previously been absent from Bowie's work. The US release featured a different and less digestible mix, but was withdrawn soon afterwards and replaced with the familiar honky-tonk song that is still famous today.
Musical Legacy
Check out one of the many live versions of 'Rebel Rebel' that exist. There's a reason why the song is such a popular choice for inclusion in Bowie's live set. The moment that instantly recognizable riff kicks in, audiences love it. It is a genuinely moving moment in a set full of such moments. His 2010 double live album, A Reality Tour, begins with this song. Note that after the initial bars, Bowie (or his musical director) delay the opening of the full song, inciting the audience to join him in the song's opening lines.
Meanwhile, the list of musicians and groups who have covered 'Rebel Rebel' beggars belief. Just some of this stellar cast includes Bryan Adams, Def Leppard, Duran Duran, Joan Jett & The Blackhearts, Manic Street Preachers, Sigue Sigue Sputnik, The Smashing Pumpkins and even various crowds of Manchester United soccer fans, who are said to have sung 'Neville, Neville' to the famous melody in honour of their defenders Phil and Gary Neville. Truly, a song for all seasons, and reflective of its creator, who has donned and discarded more performing identities than most artists would dare to consider in a lifetime.
Key Facts:
Genre: Glam rock

Recorded: 1974 in Hilversum, The Netherlands

Producer: David Bowie

Band Members: David Bowie, Herbie Flowers, Mike Garson, Aynsley Dunbar
This post is based on an extract from our bestselling book, Ultimate Rock Riffs (ISBN: 9780857753953). Available on our website here or from Amazon by clicking here.
Links