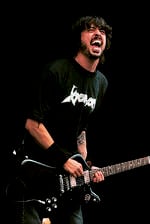 Recently the Foo Fighters appeared to have agreed to play a crowdfunded gig in Richmond, Virginia. Fans, frustrated that their favourite rock band hadn't performed in their city for over 16 years started an online campaign that sold tickets at $50 a pop before the gig had even been arranged. Yet the stunt seemed to have worked, as now the Foos seem to have replied that they're up for the show.
This got me thinking about the power communities now have. A collective of people now possess the power to help shape the career paths of their idols. This seems for the most part to be an even distribution, where music celebrities can give the fans what they want because the fans now have outlets to be heard and say what it is they do want, via platforms such as Twitter, Facebook and various crowdfunding sites. So let's look back over some recent examples of the synergy between fans and music stars in the last couple of years.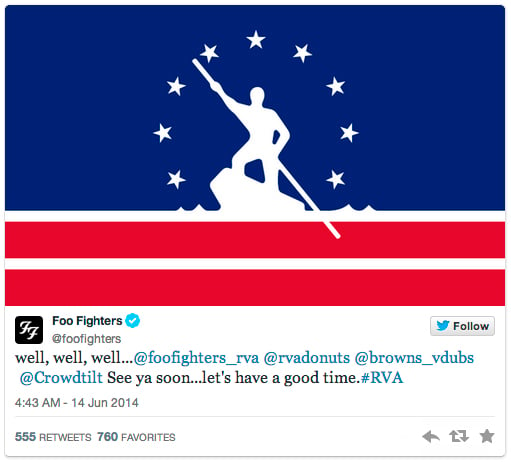 Funk band Vulfpeck did something interesting recently. To fund a tour in which all entry was free they released an album called Sleepify. In an ingenious turn the band exploited Spotify's minimum playtime rule of 30 seconds by releasing a 10 track album of songs between 31 and 32 seconds. The thing is, all these tracks are silent. The band asked their fans to leave the album on loop whilst sleeping, therefore simultaneously funding the tour. After 7 weeks Spotify cottoned-on, and though the party is now over, the band are rumoured to have raised around $30,000. No mean feat considering Spotify only pay $0.007 per play.
Speaking of money for nothing: Neil Young's project, the Pono music player, became the third-highest earning project on Kickstarter after earning $6.5 million by April 15th (and the $800,000 target in just the first day). This demonstrates how must trust music fans have in their music idols. Perceived already as a popular authority on music production, thousands of people were seduced into donating to the project after Young rallied his musical cohort in his promotional video.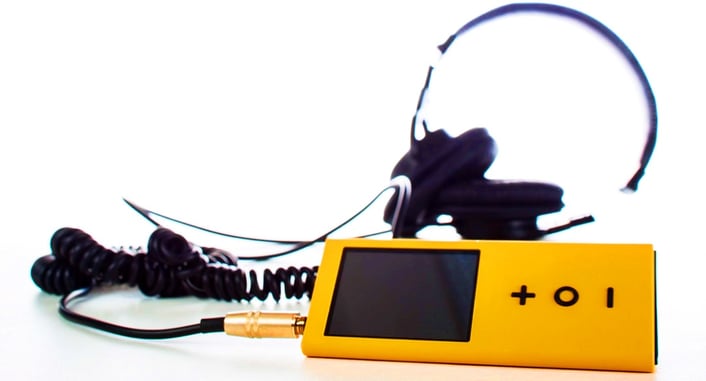 Image via Kickstarter
However, it's not just Neil Young making strides in the technology market. He exists within the huge shadow cast by Dr. Dre and his Beats headphones. The technology company were recently acquired by Apple for an eye-watering $3 billion.
What is interesting about this immense success, is not just the brand loyalty that Dr. Dre commands over his fans, but the clout too that he has brought to an already well-established industry. Though the sound quality of Beats headphones has been hotly debated alongside other high-priced options, the celebrity status of Dre and his celebrity entourage make his products exponentially cooler than the ones made by thoroughbred tech companies.
That Apple have been prepared to pay out such a huge sum of money for the acquisition of Beats demonstrates how the quality of a product is diametrically tied to the popularity of it's inventor or presenter. Something Apple will be keenly aware of after witnessing the Steve Jobs golden age.
These examples of the relationship between celebrities and consumers are only the most recent in an upward curving trend. Trust between performers and their fans has always been key because of things like live performances and consistent quality album to album, but it is the most ingenious of these performers that fully utilise the power their fans have. Looking back to 2001, even classic rock bands like Marillion were able to fund their album 'Anoraknophobia and Marbles' before it was even recorded. That 12,000 fans had enough trust in the band to donate to a cause before it even existed is an obvious precursor to the more familiar Kickstarter and Indiegogo campaigns of this generation.
On evidence, this harmony between fan endorsement and success seems like it will only grow and grow, perhaps even evolving into a reliance of consumers only funding the products that they want and nothing else. It's something to be mindful of, especially during a time where piracy is crippling many musical artists who are anything short of interstellar celebrity. So think about how you might be able to support the musicians you love most, and what kind of rewards you may reap from such a deal.
If you want to hone your own musical skills why not have a look at our books Left Hand Guitar Chords Made Easy or Songwriter's Rhyming Dictionary Made Easy. Alternatively, you may like our Gibson Les Paul foiled journal.
Links:
Can crowdfunding change the music industry? Read more here.
Learn more about Vulfpeck's 'Sleepify' album here.
Have a look at the Pono player here.