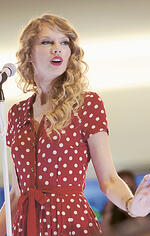 Taylor Swift seems to be the nation's woman of the year and it's only April! In February, The RED Tour came to London's O2 Arena. The five-day event was sold out throughout and left fans and critics starry-eyed.
Swift's tour included elaborate multi-level stages and eye-catching costumes and outfits, which ranged from high-waisted shorts and blouses to a red, black and gold sequined jacket. The captivating performances also featured electrifying dancers and a breath-taking aerial performer. The seven-time Grammy winner showed off her varied musical talents, playing the electric guitar, banko, piano and acoustic guitar at different times throughout the show. Swift's girl-next-door quality shone through during The RED Tour as she frequently interacted with her adoring and supportive fan-base to talk about timeless issues such as love and heartbreak. It was like a giant slumber party with 15,000 participants. This most recent tour included songs from her record-breaking album Red such as 'I Knew You Were Trouble', as well as remixes of some of her fan favourites.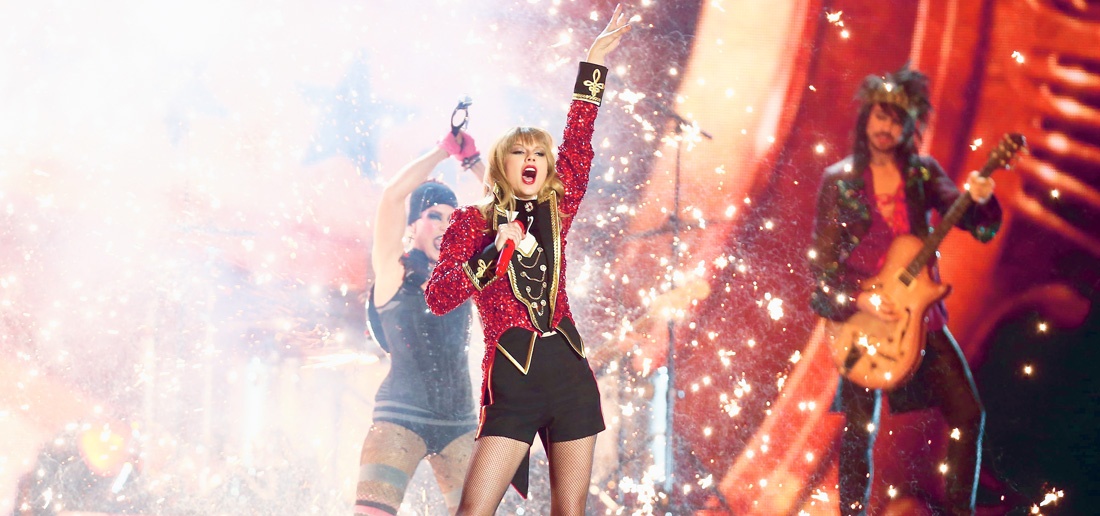 However, Taylor's stop in London was only one part of the country singer's latest successes. Recently, the 24-year-old was named Billboard's Music Top Money Maker in 2014, as she brought home $39.6 last year. Swift was able to top the likes of other pop royalty such as Justin Timberlake and Beyoncé by earning huge profits from merchandising and gaining lucrative sponsership deals from Keds, Diet Coke, and Elizabeth Arden.
She's not only a trendsetter but also a history maker. Last December, Swift was the first female artist in history to sell out Sydney's Allianz Stadium. She shared the venue with 40,900+ fans and delivered a spectacular performance for her enraptured 'Swifties'.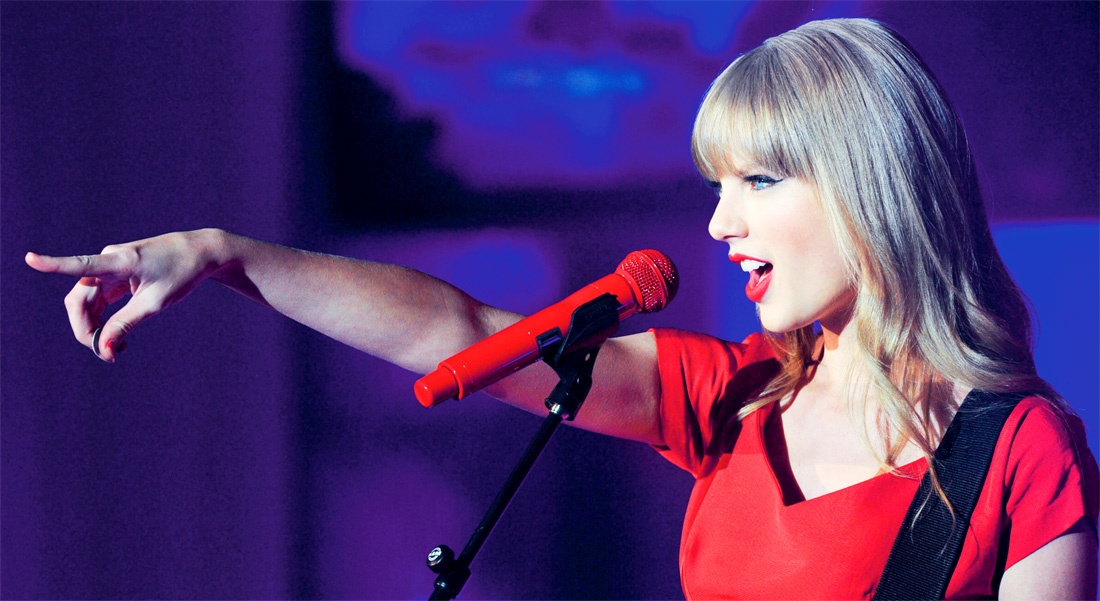 The superstar is showing no signs of slowing down. This summer she's taking The RED Tour to Asia for six days. Swift plans on stopping in Jakarta on June 1, Manila on June 6, Bangkok on June 9, Kuala Lumpur on June 11, and Singapore on June 12.
Tickets are on sale now, so if you want the chance to see Taylor live get online now and reserve your place! This summer will extend Swift's sharp rise upwards after a blossoming career in which she has already sold 26 million albums and recieved 75 million song downloads, despite her relatively short time in the industry. There's no doubt that this young starlet from the South is leaving a definite footprint on the contemporary country music scene and on pop culture at large.
Links
Want to learn more about the country star? Check out our book 'Taylor Swift: From the Heart' here

To get tickets to the RED tour in Asia click here

Should Taylor Swift play Sandy in a new Grease musical? There's a lot to be said for casting her here
More Flame Tree Pop Titles
Wanting to delve deeper into the lives of your favourite pop stars? Check out our fantastic biographies of today's most popular celebrities. Here's a small selection of some of Flame Tree's amazing pop culture illustrated ebooks: