Just when you thought the 2013 music world couldn't get any more memorable we FINISH our Celebrity Gossip: Top Ten Countdown 2013.
Here's the top five most memorable moments in music from 2013; everything from Miley's meltdown to Katy's comeback we've got it all covered!
Number 5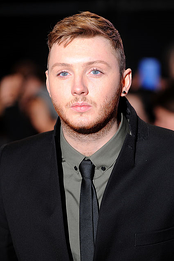 Kicking off this second post and reaching number 5 in our top ten most memorable music moments is last year's X Factor winner James Arthur. You had to have been under a rock to have missed the furore caused by the X Factor winner in November. James made a rap song which featured senseless lyrics including the words 'f***ing queer', and a Twitter row with former friend and X Factor contestant Lucy Spraggan followed. Things snowballed when fans who had purchased James's album on iTunes demanded their money back. Things died down when James performed and apologised live on The X Factor results show – but only after a petition was signed by thousands wanting ITV to drop him due to his homophobic slur. Let's hope James engages his brain in 2014!
Number 4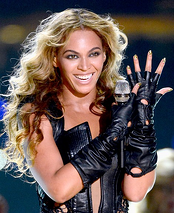 Queen Bey went into overdrive this year. January saw Beyoncé come under scrutiny due to her decision to mime during her performance at Barack Obama's inauguration. But she bounced back stronger than ever in February and delivered a flawless performance at the Super Bowl XLVII halftime show. Her documentary Life is But a Dream aired in February and allowed fans an intimate look at her life with rapper husband Jay-Z and beautiful daughter Blue Ivy. In amongst collaborating with Jay-Z on his album Magna Carta … Holy Grail, she began her Mrs. Carter World Tour, released a song for The Great Gatsby soundtrack and voiced Queen Tara in animated hit Epic. And she went out on a bang in 2013 as an unexpected fifth studio album Beyoncé topped the number one spot making her the first female artist to have her first five studio albums debut at number one.
Number 3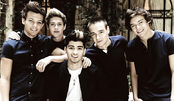 If it was the year of any boyband then it was the year of One Direction. Listen hard enough and you'll be able to hear the screams of teenage girls (and their mothers) up and down the country whenever they catch a glimpse of their favourite 1D member. Teenage girls have been loyal in their worship, allowing the band to have the fastest-selling album of the year with Midnight Memories shifting 200,000 copies in seven days. Add to this their successful world tour and This Is Us docu-film, and everything the boys touched this year literarlly turned to gold with each member reportedly worth £20 million!
Number 2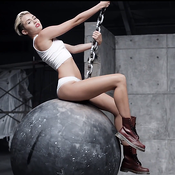 No 2013 top ten would be complete without mentioning the pop vixen herself Miley Cyrus. 2013 was arguably both a meltdown and a breakout year for Miley. With the release of hit song 'We Can't Stop' topping the charts, Miley became the first artist in the UK in 2013 to have a single and album debut at number one. Bangerz, released in October, was a move away from her previous bubble gum image into a more adult market, as the video for 'Wrecking Ball' shows. It is her performances of 2013 that remain most memorable. Who could forget that nude bikini and giant foam finger during her performance with Robin Thicke at the MTV Video Music Awards? Not to mention the twerking. But it was her acceptance speech for an MTV Europe Music Award that caused outcry as she lit up a spliff live on stage! Let's hope we remember Miley in 2014 more for her music and less for her meltdown moments!
Number 1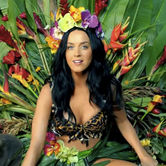 We have reached the number one spot and it has to go to the pop princess herself Katy Perry. 2013 has truly been Katy's year in so many ways, we've lost count! Katy reprised her role as Smurfette in The Smurfs 2, shortly before releasing her third fragrance Killer Queen. Queen Katy has a ring to it, don't you think? Katy released first single 'Roar' from her third studio album Prism in the summer and after performances at the MTV Music Video Awards and The iTunes festival she released Prism to wide critical acclaim, marking a move away from previous album Teenage Dream. As well as making a comeback in the music world, Katy has also made a comeback romantically. After divorcing ex-husband Russell Brand in 2012, she is firmly on track with John Mayer, even releasing 'Who You Love' as a single together. We can't wait to see what Katy does next!
Links