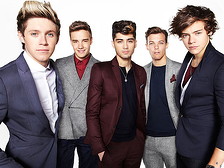 One Direction make world domination look so easy! Next week I'm going on holiday to Canada to visit my relatives. I've asked my cousins if I could bring them anything, perhaps a selection of British teas, or some decent chocolate as I've heard theirs is awful, maybe even Royal Family paraphernalia complete with photo of adorable Prince George? No, they don't want any of that. What they desperately want to get their hands on are our shiny One Direction books.
Mind Blowing
Yes I know One Direction are totally famous and yes they're hot (I myself have a topless shot of Louis pinned up above my desk), but I couldn't believe that this is what my Canadian relatives now think of when they think of Britain! How, in just over three years, have these five normal lads achieved levels of world domination comparable only to The Beatles? Here's my theory...
Step One: Be Humble and Cute!
When Niall, Zayn, Liam, Louis and Harry auditioned separately for The X Factor in 2010 they hadn't heard of each other let alone the name One Direction, and nor would they have guessed just how many screaming fans they would acquire (it turns out to be a lot!). But the boys delivered faultless performances, wowing the judges with their sharp vocals. Although the boys didn't win, they came third and received the exposure needed to establish a fan base and nab a record deal via mentor Simon Cowell.
Number one singles followed, and their debut album Up All Night, which narrowly missed out on the coveted number one spot, charted at number two in UK charts. But it was the album's success in the US, debuting at number one, that confirmed that the band's quest for world domination was well and truly underway.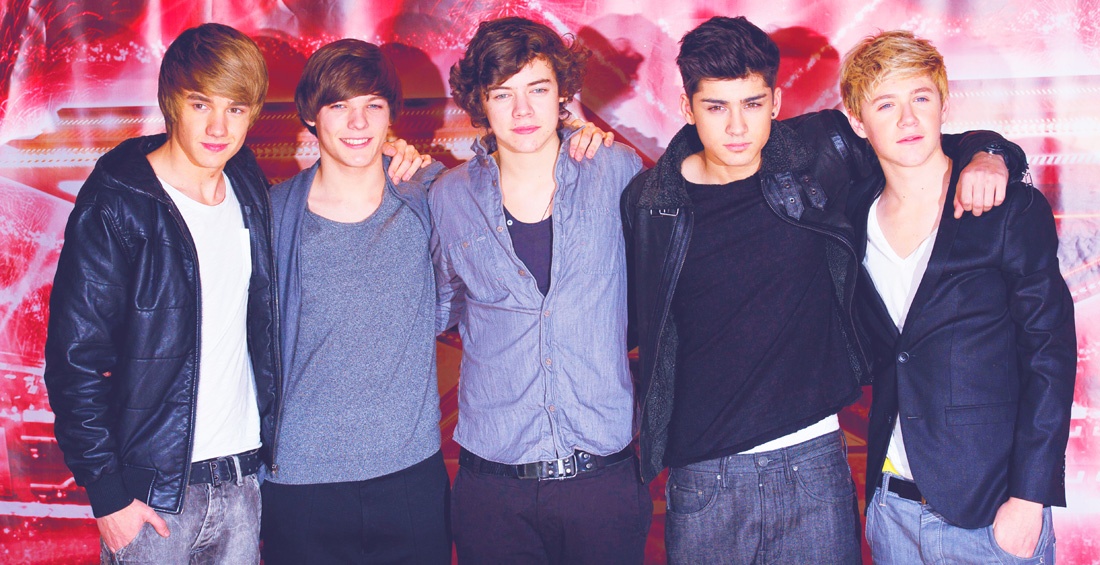 Step Two: Be Sociable
But what helped them be the first British band to have their debut album enter at number one in the US charts? Social media of course! The boys each have their own Twitter accounts as well as a joint one (@onedirection) which they use to communicate directly with devoted 'directioners'. This social media hype stems back to when their record executives took to Twitter and Facebook to market the through a four-month, word-of-mouth campaign designed to build a firm international fan base before the boys even released a single in the US. And their gamble paid off, with singles sold before radio stations had even played the songs!
Step Three: Be Ambitious
One Direction's second album went to No. 1 in both the UK and US, and they became the first boy-band in US chart history to achieve two No. 1 albums in one calendar year. Singles 'Live While We're Young' and 'Kiss You' were released. Arena tours of the WHOLE world were drawn up and the boys were edging ever closer to total world domination. But things wouldn't be complete without a movie right? Right. The boy's This Is Us movie was released in August 2013 to rave reviews, topping the American and UK box offices.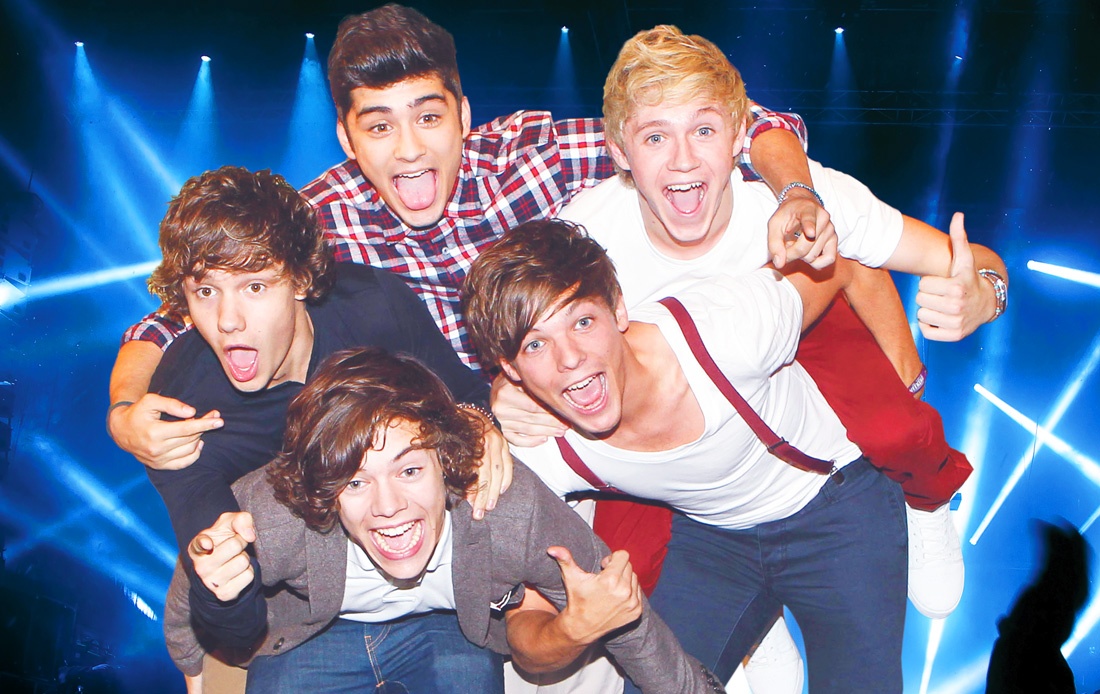 World Domination Complete
Number one singles AND albums = achieved

Screaming fans = assembled

Awards = won

A successful movie all about their life as a band = released

A new fragrance 'Our Moment' = launched
Phew! I'm too exhausted to pack for Canada, think I'm just gonna have to have a lie down and think of Louis!
Links
Catch up on all the latest One Direction news and gossip here

Watch the official video for 'Kiss You' here

We have a fantastic One Direction illustrated ebook available on itunes here