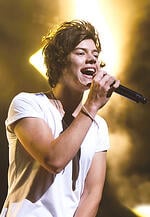 It was recently announced that One Direction had the top selling album of 2013. Beating pop royalty like Beyonce and rap superstar Eminem, the British boys have taken their success to the next level by finally cracking America. Like the Beatles did back in the 60's, gaining popularity over the pond is the only way to crystalise a musician's legacy. So, what is it that makes One Direction so popular? Whether you are merely the parent of an adoring fan, or perhaps someone who is unable to remove a catchy lyric from your head on the way to work, it is almost impossible to deny the success of their whirlwind career.
Up Close and Personal
We could argue that we know these boys as well as we know our own friends! Over the years we have watched them become the successes that they are today. Starting their career on the X Factor as five ordinary lads, we witnessed a real life fairytale as they've grown before our eyes into massive superstars! They are so beguilingly likeable due to the fact that their backgrounds resemble something so similar to our own. It creates the idea that anything is possible.
If we think about it, we've had control over the outcome of their success right from day one. We were able to surpass the definition of a commonplace audience, as we were granted with the privilege of dictating whether or not they stayed in the competition with the push of a button! It's crazy to think how involved we used to be and how much control we had, as we were spending our hard earned cash just to keep these loveable boys in our lives.
No Different From 'You and I'
This is because when we look beyond the perfectly quaffed hairstyles we discover five boys that are no different from anyone else. This means that if you aren't already head over heels in love, there is a good chance that you look up to these boys as role models. Youngsters everywhere aspire to live out their dream of obtaining a similar amount of success. Watching them grow from obscurity, we built a rapport with each of them as we are often granted access into their inner most thoughts.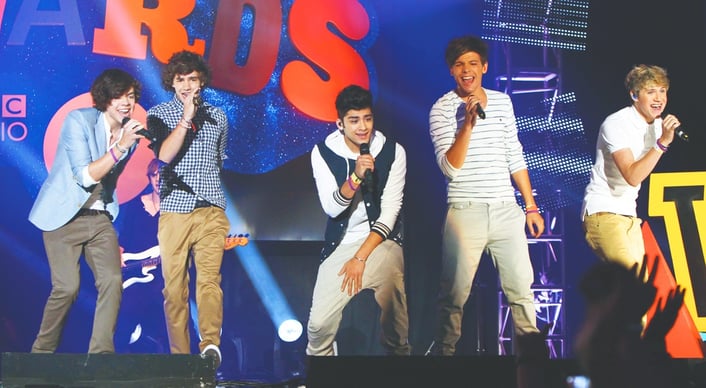 The Love Bug
On the other hand (when we regain our hearing from all the screaming), we may begin to question a possible connection to Cupid. Struck by an irresistible love bug they must have put something in their overly popular perfume 'You and I', surely? It appears to be the only rational explanation as to why girls nationwide have gone so utterly gaga!
You can't help but admire their phenomenal rise from third place X Factor hopefuls to the top of the charts, where they're currently setting the pace as one of the biggest bands in the world. With the fastest selling album of the year, we eagerly anticipate their next release which will undoubtedly conquer the charts once more, so make sure that you keep up to date with these alluring individuals and purchase our fantastic illustrated book One Direction: One & Only! (ISBN: 9780857755971). Or download the illustrated ebook, perfect for your ipad here.
Links