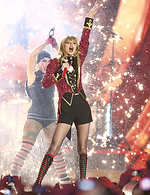 Taylor Swift is the name on everybody's lips nowadays. She just dropped her fourth album, 1989, in October, and it sold more copies in its first week than any other album in the past 12 years. With this album, she moved away from her country roots, and she says that it's her first true "pop" album. With this album, she hosted secret listening parties for her superfans at her homes in LA, NYC and her parents' home in Nashville before it was released. She baked pumpkin chocolate chip cookies for her guests to enjoy, and when she was finished singing, she took Polaroid photos with every single person she invited. She even let them pose with her various awards and her cat, Olivia Benson.
Upcoming Performances
She will be headlining the Victoria's Secret fashion show on December 10th, which will not only be in London for the first time, but she'll be headlining for the second year in a row. Performing with her will be Ed Sheeran, Ariana Grande, and Hozier. She will also soon be going on tour to perform the songs off of 1989.
Love for her Fans
Taylor sent out a care package to one of her biggest fans on Monday. Apparently, Ally Moronese was having a tough time moving out of her childhood home and posted about her feelings on Tumblr early Friday morning. Swift saw the post and commented 'thinking of you' on it, but then, later on Friday, Ally was contacted by the Taylor Nation verified Twitter account, and they asked for her address. On Monday, Ally received a package containing scented candles, a sweater, a pillow with embroidered woodland creatures and handwritten notes, among other things.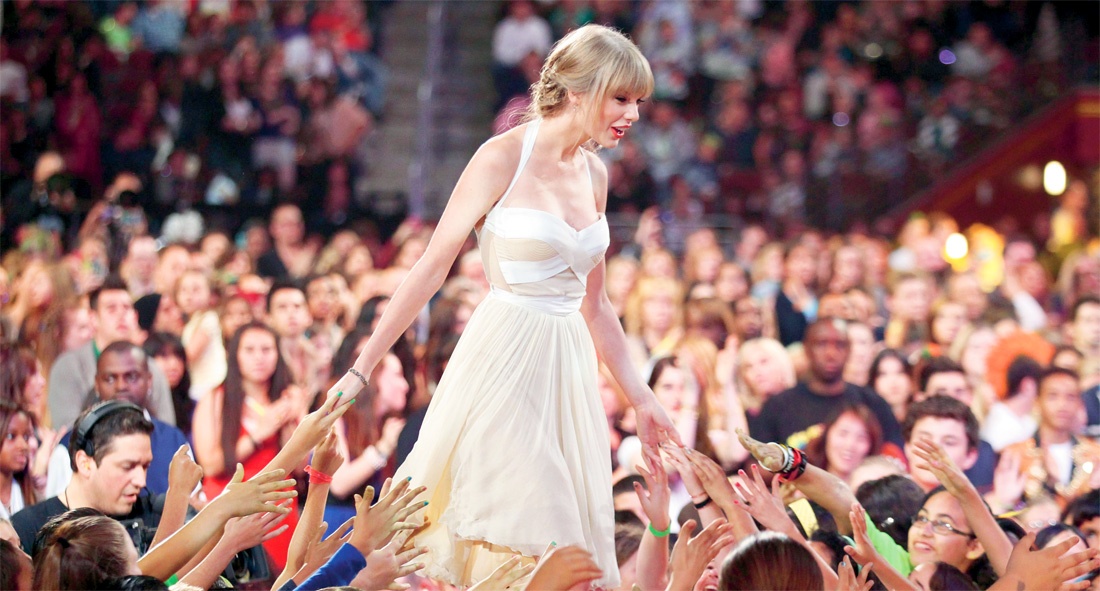 On the card that was included in the box, Taylor wrote, "Ally - I've been thinking about you a lot lately and all I want is for you to have a life that you love. I can't begin to understand what you're going through, but if it helps you at all to know that I'm pulling for you, you should know that I am.
I check in on you all the time because you're smart and hysterically funny and beautiful. You deserve to be happy and I just hope these presents make you smile... Because you make me smile. -Tay."
How heartwarming is that? Swift has also gifted a toy Mercedes Benz to a superfan's two year old son, and she has actually shown up to fan Gena Gabrielle's bridal shower bearing gifts and good wishes.
Recent Events
Taylor was named the tourist ambassador for New York City, but of course, several people were angry because she's only been living in NYC for a few months. Billy Joel, however, totally approves of the choice. He is a lifetime New Yorker, and in an interview with USA Today, he said, "You snoots. Let her in. That's what New York is all about. I say, 'Welcome'."
An old video of her resurfaced in the past few days, and in it, she plays Island Girl 1. It was a project for her 8th grade Investigative Studies class, and it's a mock ad for Paco's Paradise Smoothies. While cute, the funniest thing about it is that her name is misspelled in the credits. "Talyor Swift" has certainly come a long way since her teenage years.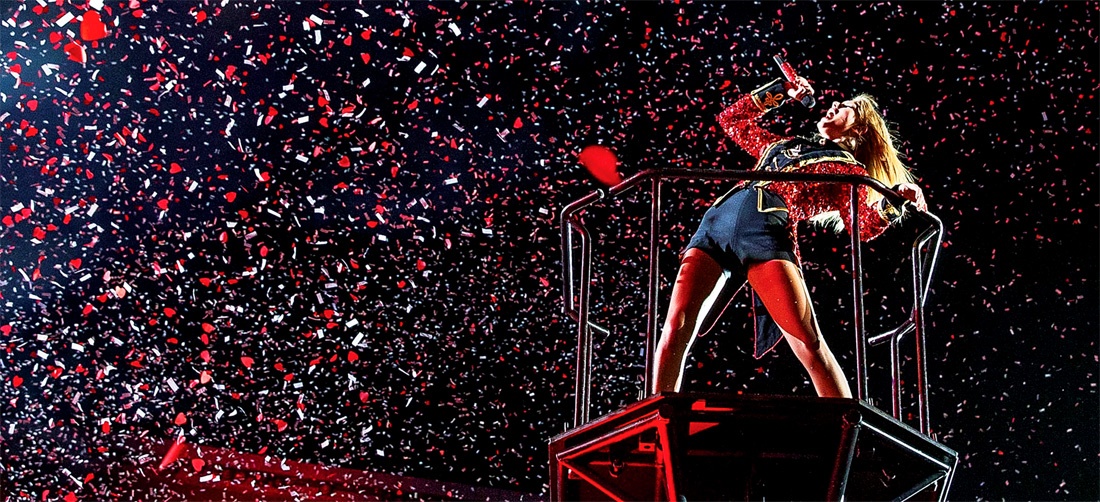 Taylor acted as the key advisor on the current American season of The Voice during the knockout rounds, which was about three weeks ago. During the episode, she showed that she can not only work the stage, but she can teach others how to captivate an audience as well.
Taylor Swift is an incredible human being who is living her dream job and showing it, day by day. It's clear that she is loving life and that people are loving her.
If you'd like to learn more about Taylor's rise to fame, you can check out our new Kindle book here! It details much more about how she became famous.
Links:
To watch Taylor in the ad for Paco's Paradise Smoothies, click here.
For the 1989 tour dates, click here.
Earlier this month, she was on the cover of Time magazine, and you can read her interview here.
This post was written by intern Taylor Steinberg.