The MTV video music awards took place on 30th August, and as usual there were all manner of outfits and personalities sparking excitable conversation on Twitter. What with One Direction's recent announcement about splitting up, there was already a flurry of interest in the music industry's most recent news, but how interested were the people in the music video awards? TV ratings would suggest not very, with an all-time low, so positive reports are choosing to focus on Twitter ratings instead, which by contrast rocketed: Nielsen reports that the VMAs this year was the most-tweeted non-sports program since 2011 (when Nielsen first began tracking Twitter TV activity). The 2014 awards generated 12.6 million tweets, which this year's far surpassed with more than double that figure: US stats show 21.4 million tweets from users. As usual, the music videos seemed to take a backseat in the night's affairs, with the drama all happening with the figures onstage. We'll do a quick run-down of the highlights of this year's awards.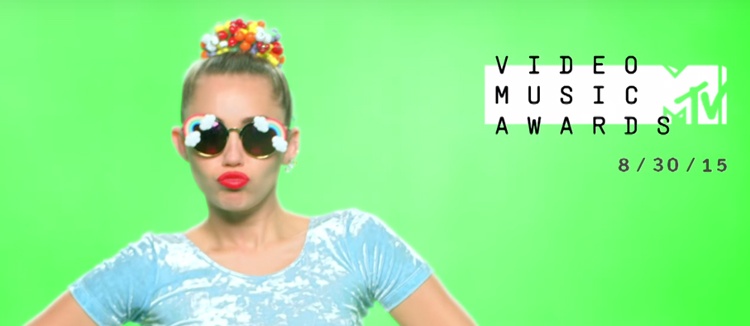 Image source
Miley Cyrus hosted the night's events, wearing a variety of outfits that played havoc with the definitions of clothing. None of this should really be surprising, given that last year it was Wrecking Ball that took away the Video of the Year award. And, lest we forget that Cyrus was responsible for the 2013 VMA birth of the twerking phenomenon, this year's awards were not short of sensation either. The most memorable of her 11 revealing costumes this year included an ensemble composed of what looked like large smarties, and a silver leotard that could more accurately be defined as jewellery with straps on. Not to detract from the music, however, Cyrus did also announce her surprise new album at the end of the show, which includes her new song 'Do it' and is already available for free download.
Full details of Miley Cyrus's antics during the VMAs are dissected here.
Miley Cyrus has also made headlines recently for her feud with Nicki Minaj, which showed no signs of letting up during the ceremony when Minaj made a dig at Cyrus while accepting her award for best Hip Hop video. On the other hand, Taylor Swift and Nicki Minaj appeared to have made up from their twitter clash in July; they appeared onstage together and even shared a hug.
Watch and read more about Minaj and Swift's joint performance.
Taylor Swift, who had led the nominations board, came away as a star of the evening indeed. She won four awards, with Bad Blood picking up two of those including Video of the Year (watch it here). Since Swift very publicly pulled all of her songs from Spotify last November (refresh your memory here), this meant that Spotify's predictions were a little off.
Rarely out of the media's watchful eye, Swift seems to have also snubbed Sir Ian McKellen! The veteran actor remains jovial about the incident, which involves her buying an apartment he was staying in. There were happier times between the two only in July, when McKellan read aloud the lyrics to Taylor Swift's Bad Blood and Bruno Mars's Uptown Funk.
For Taylor Swift fans out there, our own updated book on Taylor Swift is packed to the brim full of interesting facts and images from her life, available online here or through Amazon.
Another predictable highlight of the evening was Kanye West, who won the Michael Jackson Video Vanguard award. It was presented by Taylor Swift, and as this award was handed over reference was of course made to their history at the 2009 VMAs when West interrupted Swift's award acceptance speech. The unexpected part in this evening's celebrations, however, was when West announced, deadpan, that he would be running as a candidate for US presidency in 2020. Twitter enthusiastically digested this information, with the speech prompting the 'most tweeted minute' of the evening.
You can read a full transcript of Kanye West's speech here.
Also worthy of a mention is Justin Bieber's comeback: Bieber was greeted by riotous cheers and ended his performance in tears. His haircut caused quite the stir on Twitter, though admittedly wasn't quite enough to out-tweet Kanye West's presidential declaration. Don't forget to have a look at our Justin Bieber book here.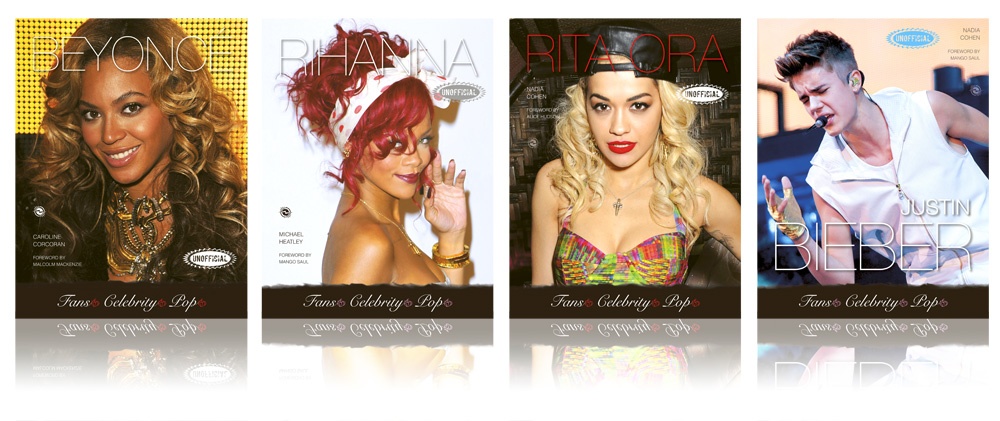 We have tonnes of pop culture books to satisfy almost anyone's music taste. From Beyonce to Britney, or One Direction to Bruno Mars, you'll find a familiar face in our titles. With awesome photos and information about your favourite celebs, these are perfect books for music lovers. Take a closer look here.