Continuing our look at our 10 essential listen albums we turn to the 90s and an R&B classic. The Miseducation of Lauryn Hill is rightly considered by many to be a turning point in hip hop and rap, as well as a landmark moment in female rap. Popularising the blend between rapping and singing, that would later be key in the catalogues of artists like Drake, Ms. Hill is as influential now as she was 20 years ago.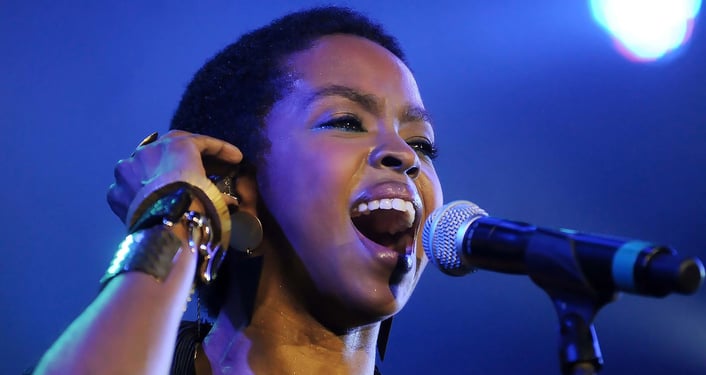 T

he Education of Lauryn Hill
Born in New Jersey, Hill was brought up on a diet of soul and R&B. Her family was deeply embedded in music and it was as much a part of Hill's upbringing as their deep care for her academic education. A straight A student, she took dance lessons as well as violin and set up a gospel choir at her high school. This move would later seem almost fate bound as she found fame playing Rita Louise Watson in Sister Act 2 (1993).
While still in high school Hill was approached by fellow classmate Pras to join his new music group. After a few lineup reshuffles, Pras' cousin, Wycliffe Jean, joined the group and The Fugees were born...sort of. It took several years of finding their sound and a couple of different names (they began as Tranzlator Crew) but eventually the group settled on an eclectic and interesting sound that paired classic soul with rap. They resisted urges to cave to label heads who wanted them to go for a more traditional gangster rap sound and it proved the right decision. It was this sound that catapulted the group, and Hill specifically, into stardom.
Miseducation
After massive success with the band's second album, all three members began working on solo projects. Hard to place in a single genre, The Miseducation of Lauryn Hill spans sounds ranging from classic hip hop, reggae and R&B and often finds itself labeled as neo-soul. This mix of sounds is simultaneously born out of Hill's own musical loves and the influences she was surrounded by.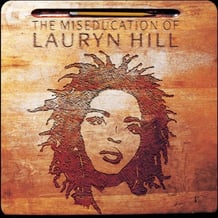 Having recently begun a relationship with Rohan Marley, becoming pregnant with his child and dealing with internal backlashes since leaving the Fugees, Hill's writing took on a raw and personal tone. After an album dominated by Wylcef Jean's writing, she now had a platform that was hers and it showed. From the personal stories on tracks like To Zion to the anger on Final Hour, Hill used her trademark blend of soulful singing and full bodied rapping to produce an album of unprecedented range.
The key shift in the album's recording, in Hill's account, was the move from the New York studio to Tuff Gong studios in Kingston, Jamaica. Quoted talking about the switch, she talked about the difference between feeling as though she was being told what to do and which direction to go versus a family supporting her vision. The albums sound became clearer and by that I mean Lauryn's eclectic tone was able to fully emerge.
Praised for its sound and voice, the album was almost universally acclaimed by critics. Hill became an international star and embarked on a sold out worldwide tour. Picking up ten nominations at the Grammys, including five wins, Hill was not just breaking records for women in hip hop but women in music. Miseducation has appeared on more "best albums" lists than you could possibly count and yet has not fallen prey to becoming overplayed or losing its earnest and raw quality.
Having that Ex-Factor
It would be easy enough to list a few artists and outline the influence that Hill and Miseducation clearly had on their work. The album was and is anthemic for the generations that grew up with it and generations that have since discovered it.
What is more interesting is looking at two recent uses of samples from the album, from the same track even, that have become international hits. Listening to Drake's 2018 summer smash Nice For What and Cardi B's deeply personal Be Careful, you might not immediately realise their shared root. While Drake clearly samples Hill's Ex Factor, leading countless fans to rediscover the track and album, Cardi uses Hill's words more subtly. From a club hit to a powerful rap track from the newest queen of hip hop, not only is Miseducation still influencing music 20 years on, but it's still being played through its samples.
Hill gave a voice to many who felt unrepresented in the music they loved and had a major role in shaping the genres she worked in. She is not just a cultural touchstone for millions but a personal touchstone too. People return to her music, and Miseducation specifically because it makes them feel happy. You don't have to be listening to happy music to feel that way, sometimes someone singing about the pain you've felt is even better. Hill was clearly telling her own story but for many, she was telling theirs too. In what appears to be a very personal piece of work, she managed to speak to generations before her and generations to come.
The Miseducation of Lauryn Hill is an essential listen whether its your first time or you've heard it a hundred times. It is an album to keep returning to for its deep and soulful lyrics and it's brilliant, actively sloppy, instrumentation. It is about as human of an album as you could possibly create and for that reason we had to have it on our list.
---

If you enjoyed this blog post then head over to Flame Tree Pro! It has thousands of articles about anything and everything music related all written by experts in the field.
---
Photo images courtesy of Shutterstock and album cover from The Official Lauryn Hill Website.