Son to two musical parents – his father, David was a light music pianist and his mother, Evstolia was the daughter of a chorus master – Vladimir Ashkenazy has enjoyed broad influence in the musical world, successfully working as both a pianist and conductor.
"-I believe that the benefits of being associated with classical music cannot be overestimated: the great music of Mozart and Beethoven, Sibelius and Tchaikovsky, engages our mind and soul, stimulates our spiritual entity to a degree seldom achieved by other manifestations of human expression-"
-Vladimir Ashkenazy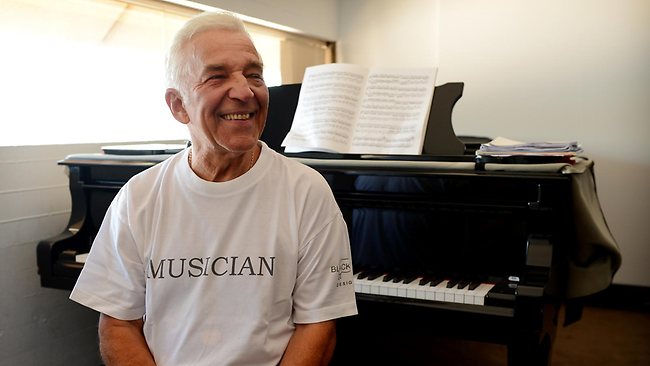 Notable not only for his illuminating recitals, but also for his multitude of activities and skills, Ashkenazy is an important figure in contemporary classical music. Today's blog takes a quick look at the life of this remarkable man.
From An Accomplished Pianist...
Vladimir Ashkenazy was born in Gorky, 1937. Though his father was a professional pianist, Vladimir was not taught by him. Instead it was his mother who appointed his first teacher when he was six years old. By the time he was eight years old Ashkenazy was accepted at the Central Music School.
After graduating from the Moscow Conservatory he won second prize in the International Frédéric Chopin Piano Competition in Warsaw in 1955; then he went on to win first prize in the Queen Elisabeth Music Competition in Brussels in 1956, as well as the joint first prize for the 1962 International Tchaikovsky Competition.
After touring the US in 1958, Ashkenazy then got married in 1961 to Sofia Johannsdottir – an Icelandic pianist was studying in Moscow at the time. A keen traveller, Ashkenazy didn't stay put for long and soon the newlyweds were off to London, where he made his debut in an orchestral concert at Festival Hall.
What followed was an glittering career as one of the finest pianists in the Russian tradition. However, in 1971 he withdrew from the performance limelight somewhat after a move to Reykjavík with his family.
...To A Gifted Conductor
That said, Ashkenazy could not resist music for long. Whilst in Iceland he developed his interest in conducting and after honing his skills became principal guest conductor of ensembles such as the Cleveland Orchestra in 1987 and the Berlin Radio Symphony Orchestra in 1989.
After the dissolution of the Soviet Union in 1991 Ashkenazy returned with renewed verve to Russia. Since then he has held a number of prestigious posts around the world, including but not limited to: conductor laureate of the Philharmonia Orchestra, Japan's NHK Symphony Orchestra, and the Iceland Symphony Orchestra.
His conducting is responsible for the leading recording of Romeo and Juliet, whilst his piano playing brought us essential recordings of Haydn, Chopin, Rachmaninov and many more. We are absolutely honoured to have worked with such an accomplished musician during the creation of our book, Classical Music Encyclopedia.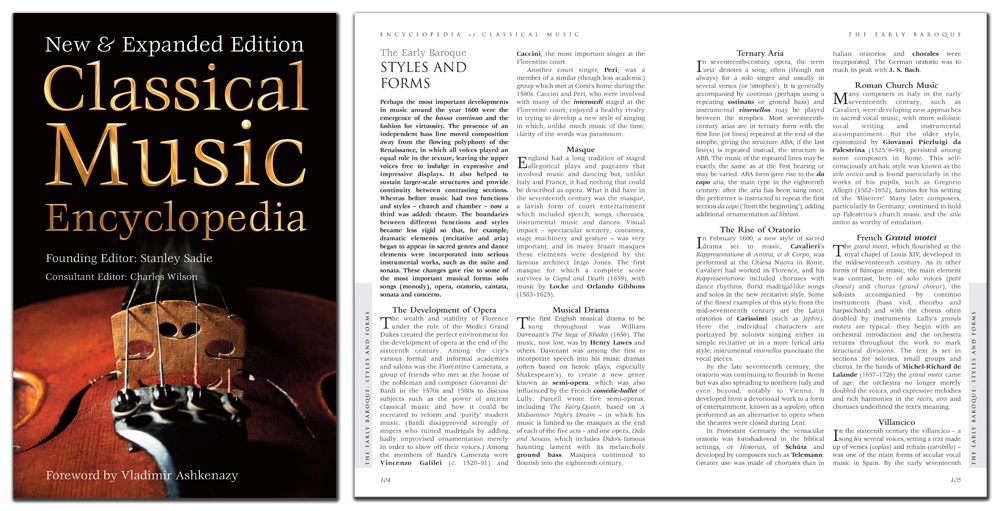 In his own words: "This encyclopedia serves admirably the purpose of reaching out to a very broad spectrum of people – without being too unnecessarily scientific, it combines depth of insight with a high degree of accessibility, which is achieved without being trivial or condescending. The scope of this innovative volume is all-embracing, and at the same time it allows the reader to find easily his or her area of interest. Here we have probably the best comprehensive and 'non-elitist' music encyclopedia available, and I have every reason to hope that many readers will benefit from it – I certainly will."
- Vladimir Ashkenazy