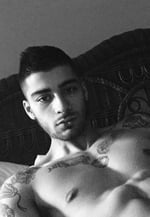 Zayn's cover-shot
for
Interview magazine
has made our
hearts ache
all over again for One Direction's angel-voiced ex-member. When news broke he was
pursuing a
solo career
, Directioners worldwide were shattered beyond belief.
Now he seems to be framing himself for a new start, with increasing appearances in the press in the last few weeks. His latest offering is certainly enough to get fans of the singer excited. Starring front and centre in the next issue of Interview Magazine, Zayn seems to have simply taken a selfie after waking up. Yet despite this he looks incredible enough to have made the cover.
Whether you wished he was still in 1D or are happy for his fresh start, one thing's for sure: he's really, really, really ridiculously good looking.

Let's relive the good times before we get too sad. Here are One Direction's best pre-Zayn-departure moments:

1) The Age of 1D Begins
Though formed into the act 'One Direction' on July 23, 2010 so that the four boys could stay in the X Factor competition (they had all entered as soloists), it wasn't until September 2011 that they released their debut single 'What Make's You Beautiful'.
The track rocketed straight to number one in the UK charts and also wins the prize for most pre-ordered single released by Sony Music, ever.
Look at their cute awkwardness as they sing! Luckily as we all know, they would relax into their performances before becoming one of the most assured pop acts around. They've come a long way since their first track, especially their hairstyles!
Watch the video here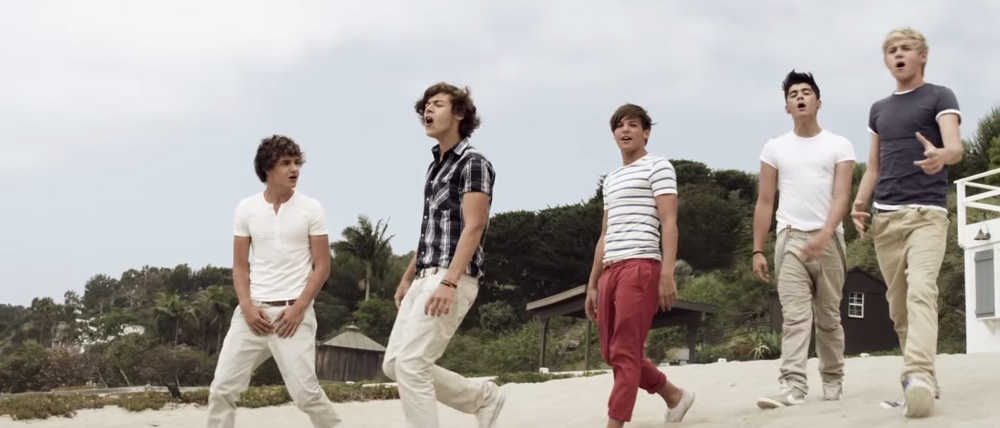 2) First Ever Tour

Tough the boys had toured with X Factor, on December 18th 2011 One Direction embarked on their first ever tour as a bona-fide act. This helped them identify as a new and popular pop act, not just some offshoot from the talent competition.

Regarded as one of the best live pop acts to see, it was clear from the start that they were born to perform. Now the boys are more than comfortable on the stage, often laughing and exchanging jokes between songs. They also love interacting with their fans, which really makes them a rewarding group to see.

3) 1D Win a Gold Medal! (Well, close)

After honing their live abilities, the UK lads got to represent at the Olympic closing ceremony. Arguably, one of the biggest platforms in the world. Aug. 12, 2012 was the date in which the already massively popular boy band got to feature as a part of the spectacular closing ceremony for London's massive sporting event.


4) Midnight Memories

Though the boys have recorded a bevy of popular singles, this album certainly features some of their best work.

The album was released on Nov. 25, 2013. With 'Best Song Ever', 'Story of My Life', 'You & I' and of course the title track, 'Midnight Memories' all finding a home on the record, this is the one album to save if you could only keep hold on one.

Packed with number one singles and awesome music videos to go with the tracks, this album was a landmark achievement for the lads, cementing them as one of the all-time best boybands.

4.5) On Mar. 25, 2015 Zayn Malik left One Direction. The world mourned.

Moving on.

5) Drag Me Down

Despite all that, the boys don't seem to be doing too badly without Zayn. Their latest track is a banger with a great video to boot.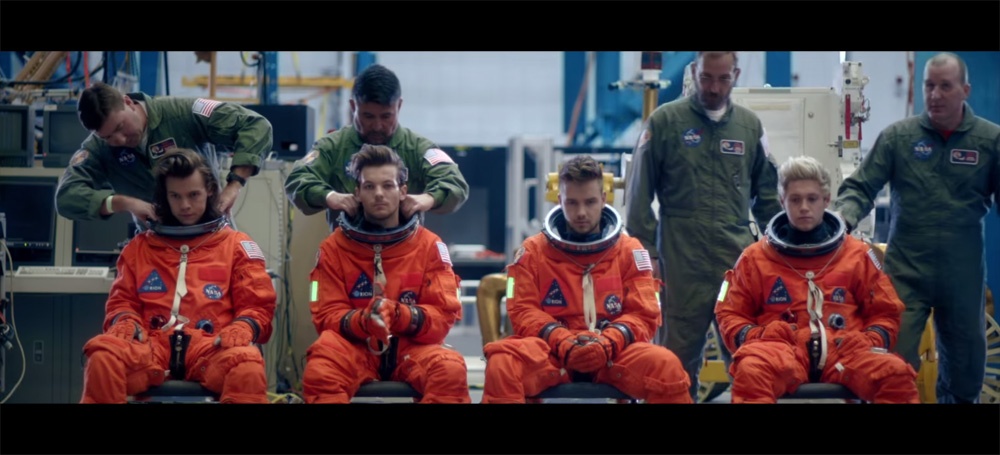 There have been some rumblings that they may split up in 2016, but right now nothing is confirmed. The one thing Directioners can rely on, is the arrival of their upcoming 5th album and tour - which will both have release and commencement dates soon.

Love 1D? You'll love our books. We have a slim paperback full of photos that relive the boyband's glory days, plus we have a deluxe hardbook book for die hard fans. Just click the links to take a closer look.

How do you think the boys will do without Zayn? Will they be fine, or will he overtake them? Let su know in the comments below.