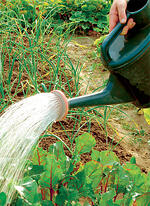 Summer is a time when many parents get out into the garden and make the improvements that were postponed through winter. But gardening doesn't just have to be for adults. There are plenty of things outside to interest children and by working on some fun activities together you may be able to spark their interest and have fun as a family.
Look at This!
For kids, gardening can be a fantastic sensory experience. You really have to play up the appeal of exciting new things if you want to hold their interest, and luckily there are many opportunities to do this in your garden.
If you have a colourful selection of plants, go around and show your children the range of flowers you have. Let them get their noses right in there and smell them. These sensory inputs help reinforce their memory and if you want to try and teach your son or daughter some plant names, this is a great way to start (especially if you have a herb garden).
Bonus points for growing edible flowers – just don't let your kids eat the whole display! Here's 10 easy to grow plants with edible flowers.
Regardless of how exactly you go about it, by allowing this proximity with their surroundings you can make the garden a really fun place for young ones. Letting them enjoy the sights, smells – and possibly even tastes – of things all grown at home.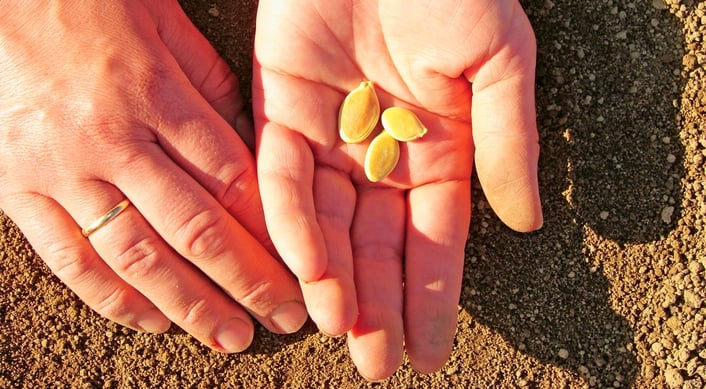 Mud is Good
Part of letting children get up close and personal with nature is accepting that they're probably going to get a bit messy whilst doing it.
Now, no one likes cleaning up a brown bathroom, but by allowing your children to play in the garden it's going to be a much more appealing place for them to spend their time. It's a good idea, at least for starters, to kit them out in some old clothes and let them do what they do best – get impossibly filthy. By encouraging the use of hands and allowing them to get thoroughly messy, children become part of the gardening process, rather than just spectators of it.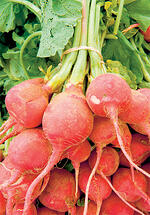 However if you're worried about your kids going a bit too far and uprooting your prize marigolds, a simple solution is to give your children their own designated area of the garden. Ask what interests them and help them with gardening projects of their choice. For some it may just stay a muddy patch, but if so why not go exploring underground and show them that only inches beneath our feet are slimy, wriggly worms?
Hopefully you'll also get them to plant something. Try to focus on the idea of play, and consider creating a little competition to encourage decent care of the plant. Perhaps you can both grow the same thing and see who's grows bigger, be it a tall flower or a fat vegetable. It's a good idea to generally choose something that grows quickly so as to not bore the young one. Something like a radish grows entirely in about one month. Learn more here.
Taste Test
What better way, really, is there of sparking interest in nature than educating your children about the fact that the majority of their food comes from the ground?
Vegetables are an infamously hard-sell, but if you're someone who grows a percentage of your own veg, see what kind of interesting seeds you can harvest to interest your family. Let uprooting honours go to the little ones. It may be that unearthing a gnarled parsnip or a funny-coloured sweet potato makes them more interested in the food that ultimately ends up on their plate.
Another, possibly simpler, way to do this is with desserts. Perhaps you could start work on a little rhubarb project which culminates in baking a tasty rhubarb pie. Kids love to take pride in stuff they've made, so even if all they did was plant the seed, when it comes to wincing slightly at the tangy taste of a terrific dessert, you may find yourself with a potential volunteer for next year's harvest.
You Are Not Alone
Finally, if you're looking for ways to get your family interested in the garden, don't forget that you're not the only people that use it. Hang up bird feeders to attract a whole variety of winged creatures right to your doorstep.
If creepy-crawlies are more your child's thing, simply sow some milkweed into your grass to attract butterflies. This is on top of the wide variety of creatures you'll already find in your garden. So why not take the kids out with a magnifying glass so they can get an up-close look at all sorts of beguiling bugs in your garden.
Raising awareness about the living things in the garden can implant concepts of conservation from an early age. If you want to take this even further, consider getting your kids involved with collecting rainwater. You may do this already – in which case you can show them how it works – but if not, you may want to work on a project where you channel rainwater into a butt.

We cover a range of gardening activities in our Green Guides series. With titles focussing on growing vegetables, choosing the right compost, how to get started, and more. Take a closer look at the titles by clicking here.
Links