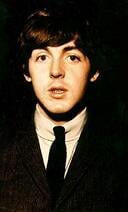 Singer songwriter, composer and instrumentalist. Beatle, 'Sir', and animal rights activist. The numerous occupations and titles of Sir James Paul McCartney leave fans with few reasons to question why Guinness World Records describes the superstar as the 'most successful composer and recording artist of all time'.
Impressive from Adolescence
McCartney, born in 1942 and raised in Liverpool, England, found himself in love with the world of music from an early age. Father, James McCartney, had been a trumpet player and jazz pianist in a local band. He encouraged young Paul to experiment with instruments, as well as to look into formal music lessons. Though formally educated in his teens, McCartney discovered an ability to learn by ear as he grew, managing to teach himself the trumpet, piano and Spanish guitar.
The Beatles
McCartney met fellow Beatle, John Lennon, at age fifteen through a church music festival in which they had both been participating. From that moment on, the union between the two legendary musicians in combination with George Harrison and Ringo Starr paved the way for the 1960s 'Beatlemania' that would take the British nation by storm. The impact that the Beatles had on popular culture throughout the decade was not limited solely to their home base in British. As the group made their debut in the United States with their legendary 1964 performance on The Ed Sullivan Show, the media made light of the fact that the quartet had played a key role in the 'British Invasion'.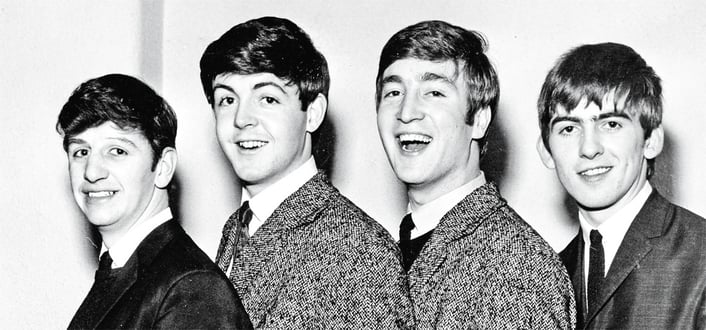 McCartney and his fellow Beatles provided the soundtrack for a generation, expressing hopes for love, peace and rock 'n' roll through inspirational song lyrics and groundbreaking performances. Songs written by McCartney, such as 'Let It Be', 'Yellow Submarine', 'Hey Jude' and Yesterday', provided an inspiring outlet for escape from a decade of political and social tension.
Solo Career
Though the Beatles disbanded in 1970, McCartney failed to let their separation keep him from continuing to penetrate the music industry with hit after hit. In 1971, McCartney and wife Linda formed the band Wings, becoming the first of the Beatles to release a solo album. The band held 12 top 10 singles in the UK, 14 top 10 singles in the US, and successfully placed all 23 of their released singles into the US top 40.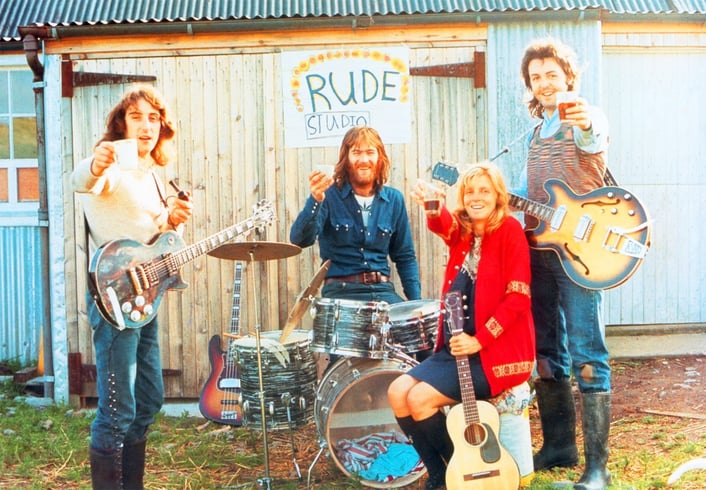 As Paul's solo career progressed, he began to collaborate with numerous musical icons, including Stevie Wonder ('Ebony and Ivory') and Michael Jackson ('This Girl is Mine'). His influence on the realm of music expanded even into the world of orchestral music in 1991, as he was commissioned by the Royal Liverpool Philharmonic Societyto celebrate its sesquicentennial.
Where is Paul Now?
Today, McCartney remains a prominent musical figure all over the globe. He continues to tour the world, selling out concerts in New York's Yankee Stadium, performing for a crowd of over 100,000 in Mexico City, and bringing London's 2012 Summer Olympics' opening ceremony to a monumental close.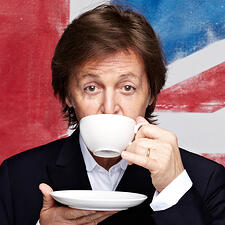 Most recently, McCartney has made a splash with a music video for his new song 'Queenie Eye'. The video was filmed in Abbey Road recording studios, made famous by Paul and the Beatles during the 1960s, and features appearances by Johnny Depp, Kate Moss and Jude Law. The track has been pulled from Paul's latest album, New, which currently stands firmly at number three on UK charts.
Links