For those who still don't know, Taylor Swift won the 2015 MTV VMA for Best Music Video for Bad Blood. The kick-ass video shows off all the reasons we love the pop superstar. She even used the platform to promote an awesome message for tolerance, which you can watch here.

This got us thinking. Taylor's been in a lot of great videos, is it really possible to whittle them down to a top five? Well, we've given it our best go. Read on for our say on the top five Taylor Swift music videos ever.

'You Belong With Me' 2008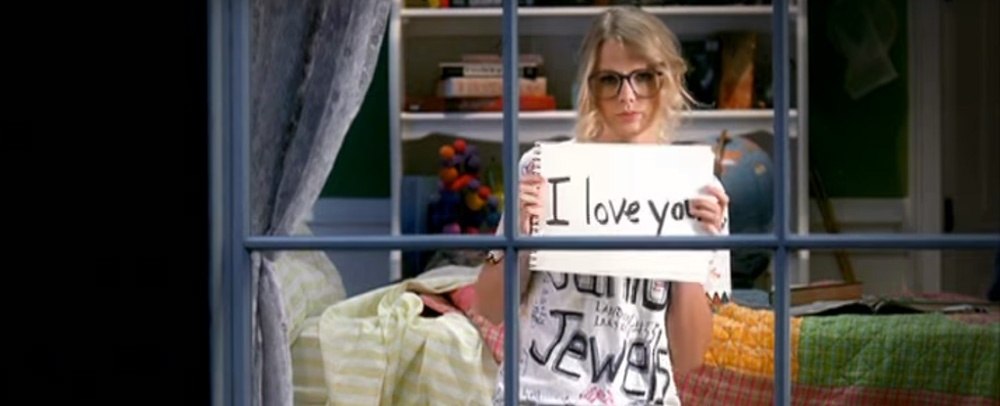 Before Swift was a super-powered pop star, she epitomised the girl next door with her cute, fairly inoffensive pop. This video definitely plays on that appeal, housing Swift across from her teenage love.
However, Swift also plays the baddie of the flick - a mean, cheerleader girlfriend - which is one of the earlist signs of her acting versatility to come.
This is basically a four minute version of most summer movies, nailing the tone and style that teen music fans love.
'Mean' 2010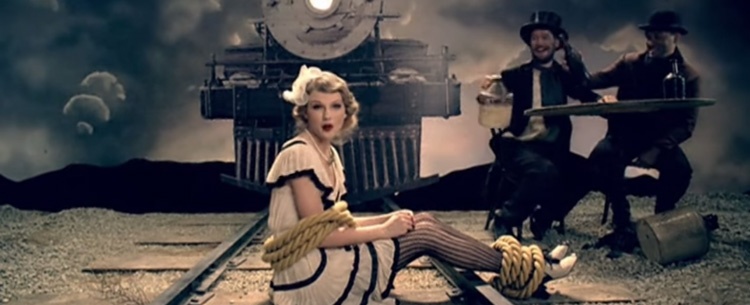 All set on a stage, the video has a theatrical quality which make sense considering the smooth stage transitions. With excellent set design and lavish costumes, this video is easy to watch and plenty of fun. This vaudeville style video pits Swift in a variety of sticky situations which she ends up handling with ease.
'I Knew You Were Trouble' (2012)

Now we're really moving into new territory.

Before the track even starts there's an epic two minute opening montage, better shot than most films nowadays! There's some lovely lines in there too:

'It's like a kaleidoscope of memories...'

'…his world moved too fast and burned too bright.'

Playing in an ultra-compressed window, it's clear Taylor wants to prove her videos are of the highest quality. It's hard to disagree with her when there is a such a clear narrative to follow throughout the beautifully shot six minute video.
'Shake It Off' (2014)

The first appearance from a track on Taylor's current album, 1989.

Though a somewhat less dramatic event from some of her other offerings, Shake It Off makes the list because the captures what we love most about Taylor: her fun-loving character.

Directly calling out her 'haters', the track challenges those that take issue with Swift's often reported love-life. In the video this is demonstrated by Taylor taking part in a range of different highschool cliques. Because, at the end of the day, people can't be compartmentalised as any one type of 'thing'. That's what she wants us to understand. People are varied and they make mistakes. That's ok.

It doesn't hurt that we see plenty of Taylor's trademark charm throughout the music video. With cheeky smiles and awkward dancing, you can't help but love her.
Bad Blood 2015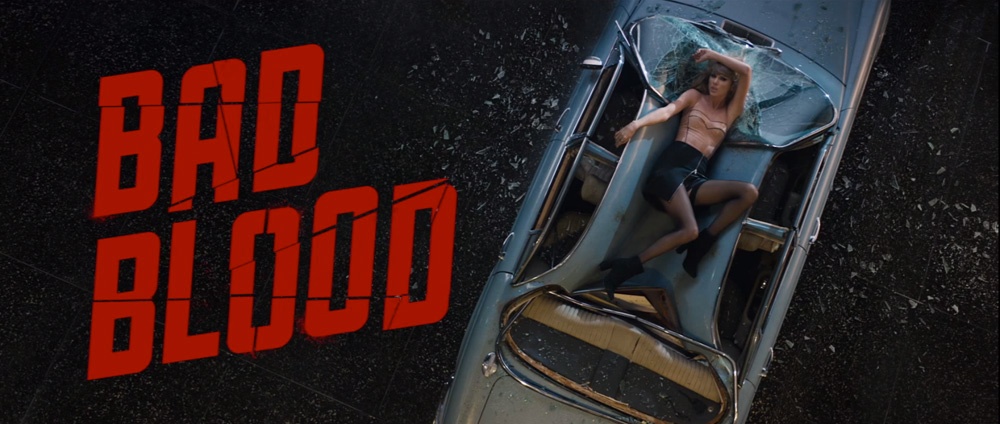 Finally we come to the video that recently secured Taylor Swift's 2015 VMA award for Best Music Video.

We didn't really want to include two tracks from the same album on this list, but we just couldn't help ourselves.

Do we really need to explain why? This is by far the most epic offering we've seen from Swift to date. Whilst we loved seeing Taylor's fun side in Shake it Off, it's in Bad Blood that we see her amazing dramatic range. She's genuinely terrifying as she prepares for revenge after a heist gone wrong.

Drizzled with astonishing special effects, glamorous outfits and seemingly endless celebrity cameos, this is without a doubt Taylor's best video to date.
What do you think of our list? If you don't agree, let us know your favourite videos in the comments below.
We're huge fan's of Taylor Swift here at Flame Tree. So much so, that we've compiled an amazing book about her life. It's full of detailed information covering her career, as well as amazing photos that any Swiftie will love. Take a closer look at the title here.