In our new series of blogs we are looking at a collection of albums that need to be listened to all the way through at least once in your life. The list is in no way exhaustive (how could it be?) but takes a look at some classic albums, and some lesser listened to greats, that represent an era, a genre or an artist. There are few better examples of this than Goodbye Yellow Brick Road by Elton John. Considered by many to be John's best, the album spans genres and styles to create one of the most creatively interesting albums of the 70s! An important moment in his discography, as well as the history of pop and rock music, see why we think Goodbye Yellow Brick Road is an essential listen.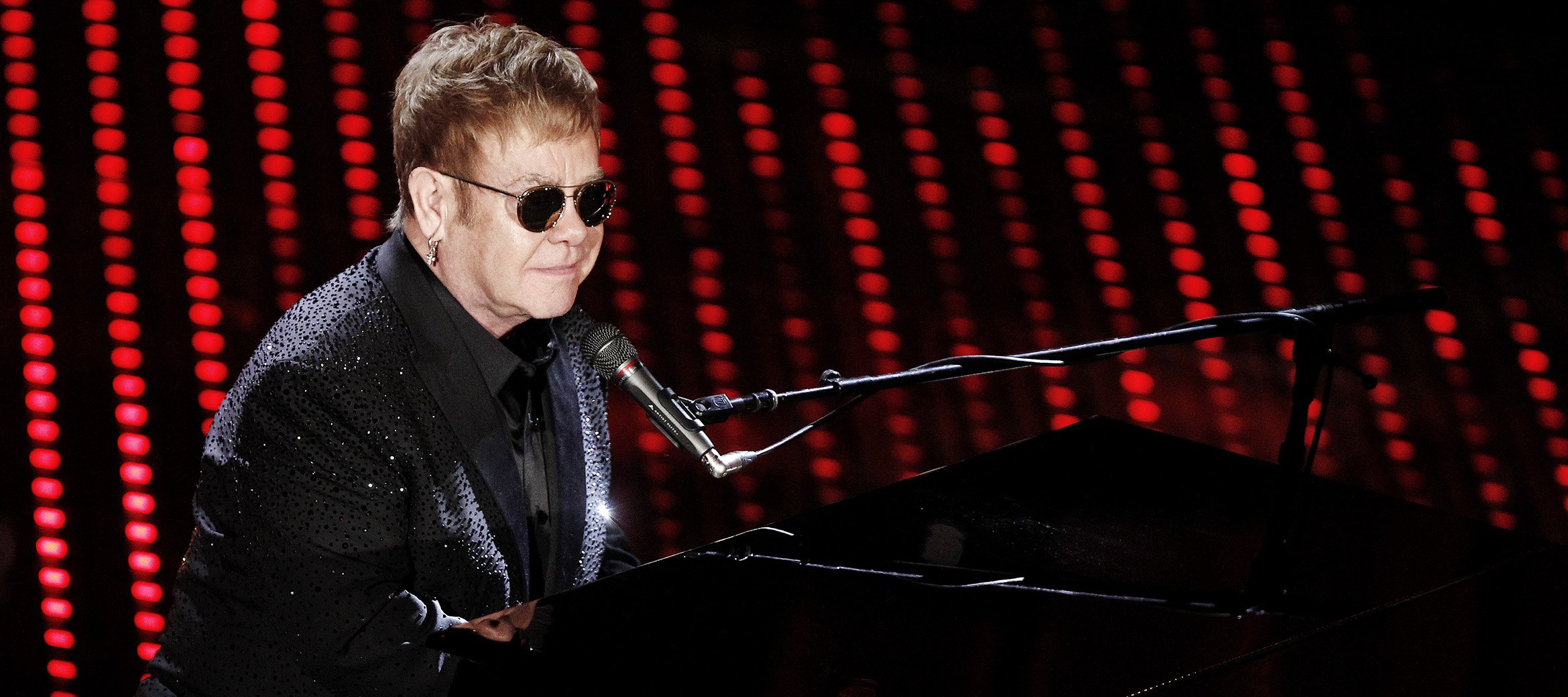 The men behind the music
Elton is famously one half of the duo responsible for the music he has created over the years. Along with his lyricist Bernie Taupin, John became one of the most successful artists of the 70s, 80s and 90s. From humble beginnings, John was born Reginald Dwight in Pinner in the UK, only becoming Elton Hercules John legally in 1972. The name is taken from a few of his band mates from a group he played piano in, Bluesology. It's here we start to see the building blocks of Elton's rather unique musical style.
Classically trained at the Royal Academy of Music, John's musical desires lay outside of the schools roster. A fan of blues, rock, Motown and jazz, he saw the space for an eccentric piano player with the talent to bridge these genres. When Elton was given an envelope full of Taupin's lyrics in need of music by and A and R man, he had found the missing piece of his journey to stardom. A lacklustre debut album release dented his confidence but you get the feeling he knew he'd kept something back for a new outing with the self titled Elton John. With the anthemic Your Song, that album began to lay the foundations for John and Taupin's legacy as titans of pop music.
Goodbye Yellow Brick Road
Goodbye Yellow Brick Road was John's seventh studio album, a feat in itself. The fact that an artist, or writing duo, can reach seven albums and still only seem to be improving is testament to their ability for storytelling and skill at composition. Much of this was down to the pair's musical development and evolving style. You can listen to an Elton John album and hear an eclectic range of influences but it doesn't sound like a mismatch of elements and always has a definite Elton sound.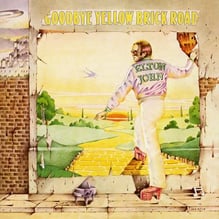 Goodbye Yellow Brick Road is no exception to this. Never intended to be a double album, the tracklist came about due to the sheer creative output of John and Taupin. Over the course of a couple weeks Taupin wrote all the lyrics for the tracks and once he'd sent them to Elton the music would be written almost instantly The resultant 22 songs were whittled down to 18 but the pair didn't want to cut anymore than that.
The album did have a slight shift in pallette from Elton's former records and he himself puts this down to the band that he recorded it with. After initially touring the UK for a year or so, Elton famously played a career changing gig at the Troubadour in LA. The american shows had a different energy with a more rock and roll tilt and when it came to record Goodbye Yellow Brick Road that was the sound Elton wanted, so he got his american touring band on the record. Not only did the band fit the style of the record he wanted to produce by the style of how he and Taupin worked. With a lot of experience touring, the band were great at recording several versions of the same track and could pick up new music at a great pace. The whole crew could come down to breakfast, hear Taupin's new lyrics, Elton would compose while they ate and they'd record it later that morning. By all accounts they were putting together three or four tracks a day, a lightning pace by anyone's standards, and the whole album was finished in less than three weeks.
Talented musicians, talented crew and a real passion for their work meant that the record came together quickly and spontaneously, something that shines through as you listen. John and Taupin have both talked about how naivety was so important to their early work and how on Goodbye Yellow Brick Road you can almost hear two artists figuring the sound out as they went along. It gives the album a creative, vibrant and fresh sound that remains evident when listened to today.
On an album that large you might forgive some of the deep album tracks for being lacklustre pieces of work but a lot of the intrigue in the songs might come from the separation of writing between Taupin and John. John has said that he never intended to write songs in such varied styles but that he is a fan of so many types of music and the music he wrote is just what poured out. He and Taupin also made a point not to talk about what type of songs they were going for; there was no notes to John from Taupin saying "this is a slow ballad" or "this is an up tempo track for dancing". John read the lyrics and wrote what he felt was right. The result is this eclectic piece of work that solidified the pair as pop icons.

Style and Substance

Remaining their biggest success, Goodbye Yellow Brick Road is certified 8 times platinum and the single Candle in the Wind would go on to become the fastest selling single of all time when it was re-released after Princess Diana's death. It remains a required listen as an album of technical ability, range and enduring freshness. While it is far from the only Elton John album that deserves to be heard all the way through, it does stand out as essential.

Images courtesy of Elton John and Shutterstock
---

---
If you enjoyed this blog post then head over to Flame Tree Pro! It has thousands of articles about anything and everything music related all written by experts in the field.
Links: