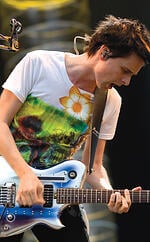 The celebrate the release of Muse's new album (8th June here in the UK), we thought the time right for looking back at front man Matthew Bellamy's career.
Born in 1978 in Cambridge, England, Bellamy's father was rhythm guitarist in The Tornadoes, who scored a massive transatlantic hit with the Joe Meek-produced 'Telstar'.
Before learning guitar, Bellamy took piano lessons as a boy, equally inspired by Ray Charles and classical music. In the mid-1980s, the family moved to Teignmouth, Devon, where Bellamy formed Muse with Chris Wolstenholme (bass) and Dominic Howard (drums).
The band soaked up influences, notably Jeff Buckley and Radiohead, to whom they would often be compared, much to Bellamy's irritation. After an independently released limited edition EP, Muse signed a major deal in 1998. Debut album Showbiz (1999) marked them as a band with the potential for crossover appeal to fans of indie, metal and prog rock. With the guitarist emerging as an energetic frontman, Origin Of Symmetry (2001) was a more expansive collection, featuring Bellamy's untamed riffing and drawing on influences as diverse as Rage Against The Machine, Ned's Atomic Dustbin, Rachmaninov and Philip Glass. As remarkable as his guitar style was, Bellamy's soaring voice added emotion to the bombast. His riff from the single Plug In Baby has been hailed as one of the greatest of all time.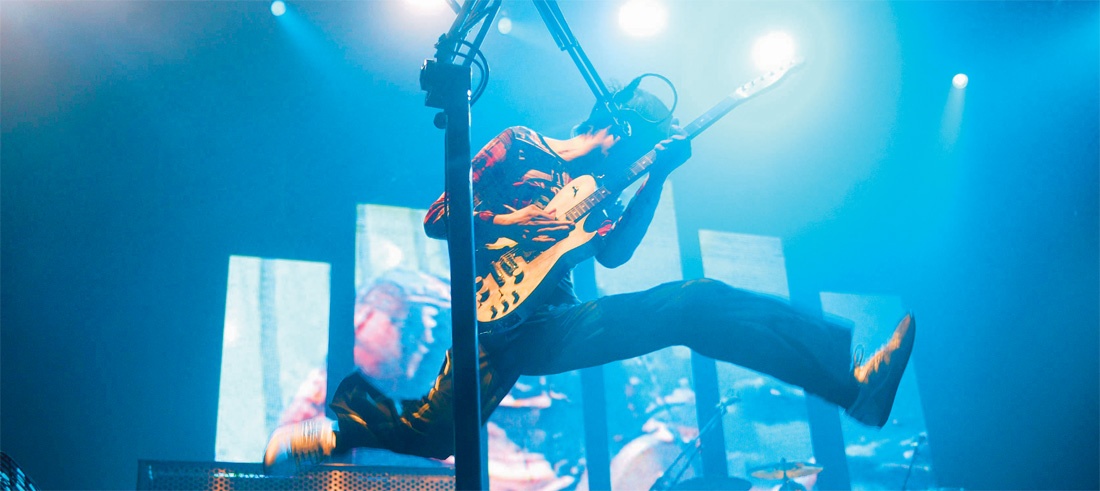 Absolution (2003) developed the classical influences as Muse's popularity began to grow. Bellamy's lyrical themes of armageddon, global conspiracy theories and corruption were explored further on Black Holes And Revelations (2006), with its political subtext expressed through a series of linked songs. Shortly after its release, Muse became the first group to play the rebuilt Wembley Stadium, confirming their status as one of the biggest bands in Britain. Muse released the live HAARP in 2008, The Resistance in 2009 and The 2nd Law in 2012. Bellamy uses guitars made by Mansons of Exeter, principally a silver model that he helped design. Among its customized features is a built-in fuzzbox, through which Bellamy achieves his unique sound and which also allows him to control feedback. He has also played a Fender Stratocaster, a Gibson SG, a Les Paul and a Yamaha Pacifica.

This post is based off text for our amazing title, Rock Guitar Heroes. Discover the legends that are responsible for your favourite tracks, read about their lives and enjoy some stunning photographs too. Have a closer look at the book here, or take a peek on Amazon here.