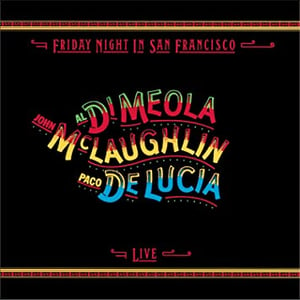 In the third instalment of our look at legendary jazz albums and the musicians that made them, we are looking at the flamenco flair of the acoustic guitar on Friday Night in San Francisco. Read on to learn a little more about the men behind the record, the instrument and style they play and, of course, the recording itself.
The Men Behind the Music
All three of these fantastic guitarists came from vastly different backgrounds. Al Di Meola was born in New Jersey in 1954 and was a well established musician by the time he came to record Friday Night in San Francisco. He was a member of the band Return to Forever and also had several successful solo albums, most notably Elegant Gypsy. He had been inspired at a young age by Elvis Presley but when a teacher pushed him toward jazz he became intrigued by bluegrass and country music. There is a clear influence from these genres that you can hear in his music.
Born in Doncaster in 1942, John McLaughlin was probably the most famous of the trio. Having played with legends like Hendrix and Santana, some of McLaughlin's most famous work was as the guitarist on Miles Davis albums like Bitches Brew and Jack Johnson. He is well known for his work in jazz-fusion, especially his use of sounds and instruments from Indian music. To this day he is considered one of the greatest jazz guitarists of all time.
Paco de Lucía was born in Algeciras in 1947. He was the least well known of the three guitarists but in Spain he was already considered a great flamenco and jazz musician. He not only developed how classic flamenco was played and heard but took this and helped build the genre of Latin jazz. This helped the genre emerge from obscurity and grow in popularity throughout the 1970s.
You can learn more about Al Di Meola, John McLaughlin and Paco de Lucía on Flame Tree Pro!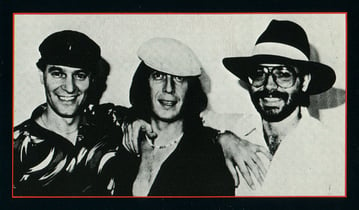 Acoustic Jazz Guitar
The story of the guitar is one that stretches back thousands of years to the short-necked lutes of central Asia in the fourth and third centuries BC. The story of jazz guitar is much shorter but the use of acoustic guitars in jazz is even shorter still. Acoustic guitars are far more usually associated with Latin musical styles and singer songwriters rather than jazz. While the initial guitars used in jazz music were acoustic, as electric guitars came to prominence they also tended to take lead in jazz bands. John McLaughlin was in fact best known for his amazing electric guitar work but on Friday Night in San Francisco he showcased his equally amazing ability for the acoustic guitar.
You can learn more about the history and development of the acoustic guitar on Flame Tree Pro!
A Night in The Golden City
When choosing recordings from an artist's body of work it can be hard to know which ones are especially important and in need of special recognition. This is made more difficult when looking at multiple members of a group. You decide it's this one but then you see that this musician worked on that album and you wonder if that has had more of an impact and if your making the right choice. Friday Night in San Francisco doesn't have this issue. Recorded at the Warfield theatre in the middle of a tour and widely considered one of the most amazing and creative musical events in jazz history, the recording highlights an amazing instance of jazz-fusion on an unlikely instrument.
The music made by the three lone acoustic guitars is as full as if there was a full band with them. It might seem almost a gimmick for three musicians to go out and play without a bassist or percussionist of any kind but the sound that Di Meola, McLaughlin and Lucía draw from their instruments is a lesson in creative expression, teamwork and fusion. What results is one of the most incredible acoustic guitar recordings of all time. At times it sounds almost like a duel but rather than just trying to one up each other, each of the guitarists are trying to build these amazing soundscapes.
There are moments where it feels intense and serious but throughout there are moments of levity like an instance where the Pink Panther theme slowly creeps in to the track. It's moments like this that really illustrate the genius at play on this album. From the incredible technique on display to the energy that you can feel through the sound, this album feels like an important moment in jazz-fusion and acoustic guitar history. To be honest, the clear air of enjoyment from both the guitarists and the audience alone would cement this as a legendary recording.
You can check out the album here!
You can also check out this video with Al Di Meola as he reflects on the the recording 35 years later.
---

If you enjoyed this blog post then head over to Flame Tree Pro! It has thousands of articles about anything and everything music related all written by experts in the field.
---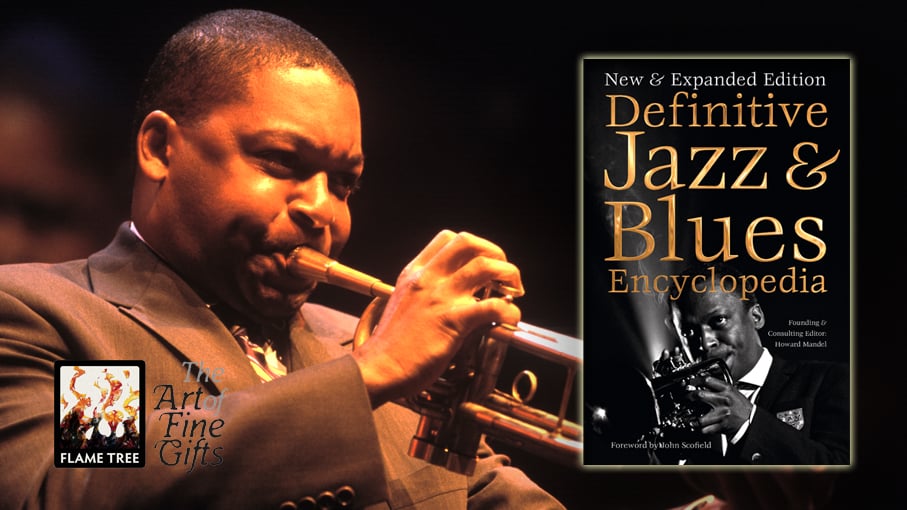 If your interested in the history of jazz then look out for our upcoming Definitive Jazz & Blues Encyclopedia! Covering everything from Ragtime to Bebop and Texas Blues to Rhythm & Blues, this invaluable encyclopaedia is comprehensive, easy to use and highly informative. You can find it on our website!
---
Check out all of our legendary jazz albums blog posts!