Continuing in our series looking at jazz's greatest albums and recordings, we are turning our head toward Charles Mingus. A master of the double bass and an excellent composer, Mingus is a legend of the jazz genre, but choosing a record to represent his influence can be difficult. Take a look at why we think Mingus Ah Um is a great example of what Mingus' brought to the genre.
"The angry man of jazz"
Charles Mingus Jr was born in Nogales, Arizona in 1922. He was mostly raised in the Watts area of South LA by his mother and maternal grand parents. His family history is complicated and varied and this had an explicit influence on Mingus' music. Race and belonging were consistent themes in his work and his own feelings of being out of place are evidenced here too.
Mingus initially had desires of being a classical cellist but there was little possibility of that happening due to the lack of opportunity for a black classical musician. He began to transition to playing a double bass and studied under New York Philharmonic bassist, Herman Reinshagen. By the early fourties he was touring with Louis Armstrong and recording with bands.
One of the most famous relationships Mingus had was with Charlie Parker. The two played together many times and Mingus saw Parker as a great inspiration to his work. This came to an unpleasant end when, in what was supposed to be a reunion gig; Bud Powell had to be taken off stage due to unresponsiveness. Parker, who had an on going feud come rivalry with Powell, openly mocked him. This made Mingus uncomfortable and when Parker wouldn't stop, Mingus left asking the audience to not associate him with the situation and calling parker "sick". Parker died a week later.
Known for his fiery temper, Mingus' wife, Sue, says that other musicians felt they played at their best when they played with Charles. His drive for excellence and his use of means necessary to get it meant they almost played out of fear. He didn't want people to just play his music but to be a part of the music. It was no good to him to just hear what he'd written; he wanted to hear how you heard it.
Once, when interviewed, Sue said that Charles had told her that he was trying to express who he was. He also told her that it always felt difficult because he was changing all the time. It almost sounds as though when he got close to understanding himself, he'd change and have to work it out all over again. His varied base of work is a real testament to this difficulty to define who he felt he was at any point in his life.
Mingus died in Mexico, in 1979, aged 56.
You can learn more about Charles Mingus on Flame Tree Pro!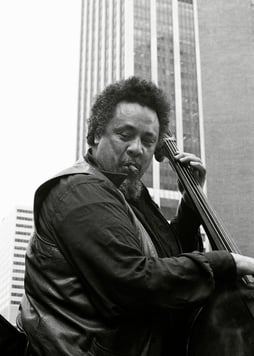 Composing from the bass line
The history of the bass section in jazz is a long one and has gone through many changes. Initially, the bassline would be taken up by an instrument like a bass saxophone or, the always fun to say, sousaphone. As the double bass became more present in jazz ensembles they needed to develop a play style that fit within the band. While brass instruments had an innate projection the double bass did not and, in large part due to this, the style of slap bass became very popular.
Mingus played double bass as leader but was also a prolific composer. He had a different approach to changing development of jazz. He tried not to look at jazz history as segments or eras. A style or idea shouldn't just last between two dates but as simply another string on the instrument of the genre. Due to this, Mingus did not just seek out technically accomplished musicians but looked for interesting personalities. This meant that when he would come to compose something he wanted the players to feel it and not just play what they read.
Mingus' belief that if music was good then, then it was still good and most certainly valuable now, played a huge role in Mingus Ah Um. He wanted to be able to use all the styles that had been present in jazz and this meant assembling a group that were able to fluidly move from one style to another.
Learn more about the creation of the double bass on Flame Tree Pro!
Mingus Ah Um
This belief in "any style, any time" can be seen on the album's first track, . It opens with a gospel influenced track, almost like a call to service for listeners. The most interesting thing about the record ceases to be the fact that Mingus has incorporated all these influences and becomes how he incorporated them.
As you listen to the album you become wrapped up in Mingus' compositional abilities and its range. There are tracks that are clear blues nods, like "Boogie Stop Shuffle", and tracks that are more like odes to certain figures in jazz's history. "Good Bye Pork Pie Hat" is famously a tribute to Lester Young but tracks like "Jelly Roll" and "Open Letter to Duke" reference the work of Jelly Roll Morton and Duke Ellington respectively. "Bird Calls" may be in reference to Charlie Parker but Mingus disputed this saying it was sincerely about bird calls. This is hard to say concretely as the two fell out so it's possible that Mingus would rather not pay homage to him in such a manner.
One of the key listens on this album is most certainly "Fables of Faubus". While the version on the album has no lyrics there is a recording that they did with lyrics. The reason the track ended up as an instrumental was that the record company feared the backlash it might receive. This is because the track is in reference to Orval Faubus, the governor of Arkansas who ordered the national guard to refuse entry of black students to Little Rock High School.
There's an almost comic tone to the track. It's not comic in the sense of being funny but in the way it builds a character in your mind and that that character is clearly a fool. You could see it playing behind a Wiley Coyote or Elmer Fudd type figure plodding around and being laughed at. When the lyrics to the piece were released at a later date it became clear that not only was the music making fun of Faubus but the words were pointed and angrily directed toward him.
Not only was the record a landmark moment for jazz and jazz composition but its content spoke to the struggles of the time. This makes it an excellent example of how a jazz record could be used to pay homage to those an artist considered great while simultaneously deriding those it sought to mock. Without a doubt, it serves as legendary album in both Mingus' extensive catalogue and in the jazz genre more widely.
You can listen to Mingus Ah Um here.
---

If you enjoyed this blog post then head over to Flame Tree Pro! It has thousands of articles about anything and everything music related all written by experts in the field.
---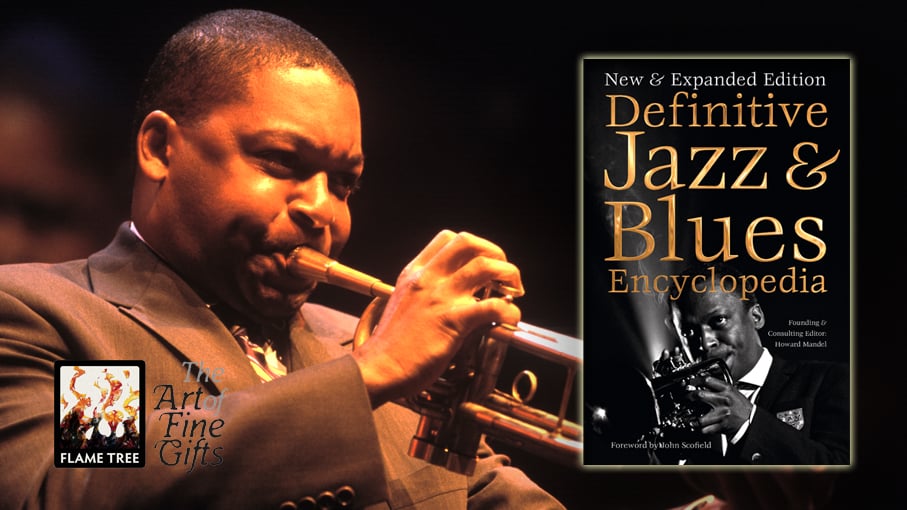 ---
If your interested in the history of jazz then look out for our upcoming Definitive Jazz & Blues Encyclopedia! Covering everything from Ragtime to Bebop and Texas Blues to Rhythm & Blues, this invaluable encyclopaedia is comprehensive, easy to use and highly informative. You can find it on our website!
---
Check out all of our legendary jazz albums blog posts!