In this entry into our list of legendary jazz recordings, we're looking at the current jazz star, Robert Glasper. With a slew of awards and a sound that screams the evolutions that jazz has gone through in recent years, Glasper is truly an artist to be heard and researched. You can really loose yourself in his work and back catalogue. In this blog we look at his incredible album, Black Radio.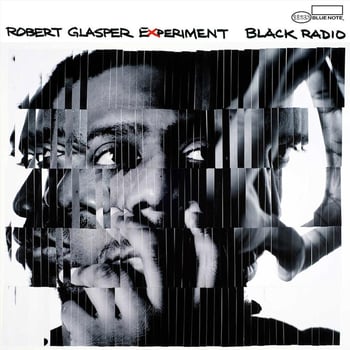 A biography in progress

Born in Houston, Texas, Robert Glasper (1978 – present) is a Grammy award winning American pianist and record producer. Taking inspiration from his mother and the music around him, Glasper developed a talent for creating fresh and complex music that really sought to merge genres in ways that are rarely seen. Growing up with a mother who was a jazz and gospel singer and a pianist, he was born into a world of music and it was unlikely that he could avoid falling in love with those classic tones.
As Glasper progressed his love of music, he would find himself attending a performing arts high school and then moving to New York to attend the New School for Jazz and Contemporary Music (before it later became a part of the College of Performing Arts). While there, Glasper would meet Bilal Oliver who he would come to work with extensively.
Glasper would go on to work with huge artists like Mos Def, Kanye West, J Dilla and Erykah Badu. This diverse range of artists really serves to represent the eclectic influences that can be found in Glasper's own music. His more recent acclaim from work with artists like Common, Kendrick Lamar and Talib Kweli only furthers an understanding of his varied songbook. By bringing in classic gospel and jazz sounds and blending them with hip-hop and rap, Glasper was ahead of the curve in seeing where the industry would move. These deep and soulful tracks have presented beautiful stages for lyricists and singers (including Glasper himself in some cases) to discuss and put forward heartfelt messages.
As his career continues, and his acclaim only seems to grow, it will be interesting to see where we see Robert Glasper in years to come.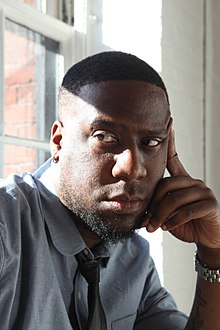 Production as an instrument of its own
Glasper is the first pianist we've featured on our list of jazz greats. This isn't on purpose but does give us a chance to loo at the instrument and its huge presence in jazz music. While the history of the piano itself is interesting, and you can find Glasper behind a grand piano from time to time, he is most often seen behind electric pianos and keyboards. While there are many reasons for an artist to use a traditional type of piano, like a grand or upright, there are also good reasons to implement their electric counterparts. The piano has occupied a special place in music and, since the advent of amplification, musicians have sought ways in which its expressive, versatile sound could be made louder in order to carry above the sound of other amplified instruments. Musicians have also looked at how it could be packaged into an instrument more easily transportable than the traditional acoustic piano. These instruments do not use mechanical action or amplified acoustic sound, but generate sound by purely electronic means, usually by replaying samples of instrumental sounds stored in ROM (Read-Only Memory).
This allows an artist like Glasper to present a wide variety of sounds from the comfort of a single set of keys if he should so choose. It can also provide an interesting method to trace and build sounds that represent an era due to the rise and fall of popularity of certain electric sounds. Whether he wants a traditional piano sound or a far more synthetic palette, electric pianos offer an artist with a deeply eclectic bag of musical references a chance to really experiment.
A landmark moment
This brings us smoothly on to talking about Black Radio. There is a slight tendency with jazz fans, when asked about great or legendary jazz records, to just sit in the 50s and 60s with their choices. This is understandable as so much incredible jazz came out in that era and when you have to compile a shortlist, it's difficult to not just put up classic jazz greats. It was hard when putting this list together to avoid putting multiple albums from certain artists, but we wanted to try and look at different instruments and different styles so that whether you've just started listening to the genre, or you've been a fan for decades, you could see a representation of a range of styles and music. It's also the reason that we hope people use these entries as jumping off points to explore sub-genres or artists deeper than just the records we highlight.
Modern jazz is often overlooked for the incredible leaps it has taken in recent years. There has been a renaissance in the way that young musicians have approached the genre and the influences that they have brought to it. When choosing legendary recordings you need to be careful to make sure a record has had the time to breath and let it sit for a while. We were tempted to add the recent Yussef Kamal Album Black Focus or the Braxton Cook record No Doubt to our list but we decided it wouldn't be right. Both are phenomenal pieces of work but you couldn't currently say they will go down as all time great jazz records. It's not to say they won't but to say that we just can't know what influence they might have.
Recorded live (almost unbelievably), Black Radio has already proved its status as a landmark record in the genre and for modern jazz. There is probably a good argument to say it has had great effect on these other two records mentioned. By fusing his incredible skill for piano with a talent for inventive production, Glasper has helped introduce new and wide reaching audiences to jazz. This didn't mean bringing jazz samples to pre-made beats and calling it modern jazz but actual jazz tracks by a diverse set of musicians.
This quote form Glasper that can be found on the record (on the track Gonna Be Alright) really illustrates the battle he sees himself fighting in the genre –
People think of jazz musicians and they pigeonhole us as like, just jazz musicians. How much of that do you think is like, musician's fault? Like cats started playing for other musicians and tryna be this one thing, just tryna be Charlie Parker…
The mistake that people make of pigeonholing both jazz and jazz musicians seems a bit incongruous. With limitless sub-genres and artists with incredibly varied bodies of works, to limit a jazz musician to a genre (and a genre so diverse at that) is baffling. Black Radio challenged what we thought of as jazz and today serves as a reminder of the wide influence that can be had on a record, and that a record can have on wider music.
You can listen to Black Radio here!
You should also check out some of Robert Glasper's live work. His NPR Tiny desk concert is really great but the one he did with Common at the White House a couple years ago was particularly beautiful to watch and listen to.
---

If you enjoyed this blog post then head over to Flame Tree Pro! It has thousands of articles about anything and everything music related all written by experts in the field.
---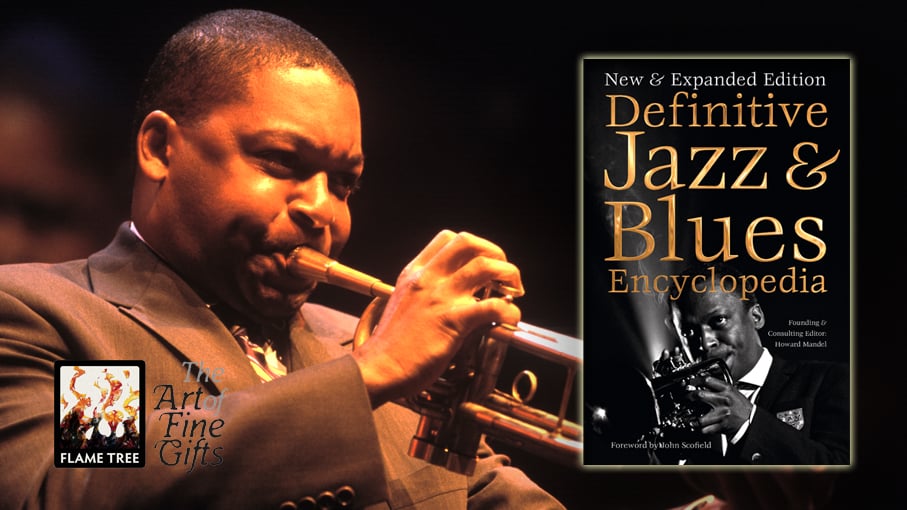 If your interested in the history of jazz then look out for our upcoming Definitive Jazz & Blues Encyclopedia! Covering everything from Ragtime to Bebop and Texas Blues to Rhythm & Blues, this invaluable encyclopaedia is comprehensive, easy to use and highly informative. You can find it on our website!
---
Check out all of our legendary jazz albums blog posts!