In recent years there has been a trend to make horror and thriller films that build in to long sagas with an extended mythos. Often, these films start with an interesting idea that is then complicated to enable a series of sequels and prequels. This not only hurts the initial film but leads to monotonous and repetitive future instalments.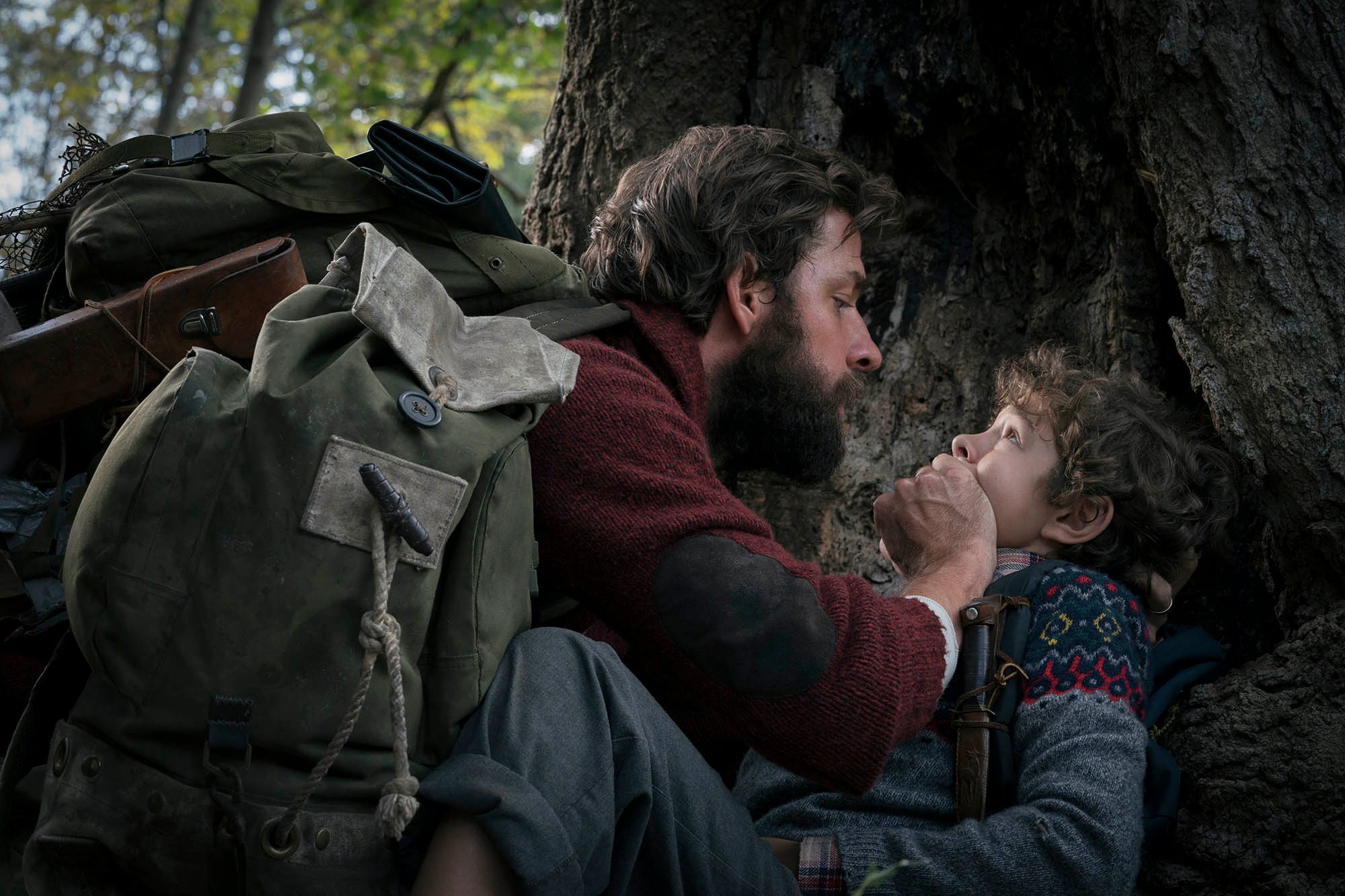 What John Krasinski's "A Quiet Place" is so successful at is taking its intriguing core concept, aliens that can't see or smell but just hear, and keeping focus on it. This approach allows us to become invested in this tale of a family struggling with the fallout from an alien invasion, and adds a real sense of danger, as these aren't characters being set up as the heroes of several follow up films.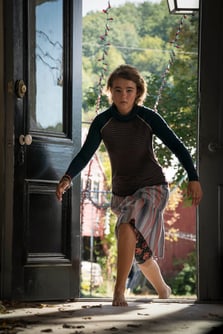 We open on the Abbot family looking for supplies in an empty supermarket in an abandoned town. You quickly begin to see the coping mechanisms they've designed to remain silent at all times including using sign language, which they already knew because Regan, the oldest child, (Millicent Simmonds) is deaf. Immediately the silence of the film builds a world that is palpably tense. The monsters are fast and can appear at a moments notice, as we soon discover, and the combination of this and the silence will leave you nervous for the whole picture. There is a moment in the latter half of the film when Blunt and Krasinski, in the lead roles, talk at a normal level and even though the content of the scene is dramatic it still feels like a moment where you can take a breath.
This constant feeling of tension is credit to, not only the core concept and writing, but also Krasinski's directing. The choice to make an alien come monster film with no context or origin story is brave and pays off well in enhancing our care over the family's story. We spend no time questioning where these creatures came from but instead fully imbed ourselves in the lives of these people at this moment.
The film is not without fault: there are times where some expansion might be useful to build out relationships between characters and a couple of other small things that might stray into spoiler territory; but it is undoubtedly a great film that many horror and thriller films of recent times should take note from.
4/5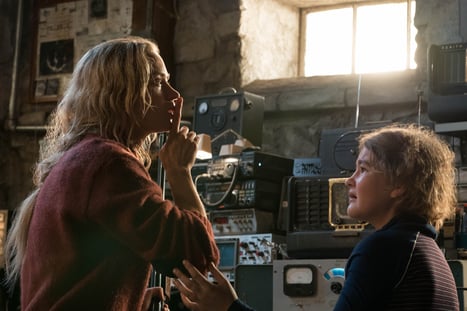 Links
If you are interested in aliens stories you might enjoy our Gothic Fantasy collection: Alien Invasion available at our website and on Amazon.
If you want to see John Krasinski answer the internet's most pressing questions click here.
For a look at 50 of the best monster films of all time check out this article.