We're delighted to announce a new call for submissions which is now open! The theme is African Ghost Short Stories – a chance for African writers around the world to explore their culture of ghostly folklore and offer fresh stories. Please read through the submission details carefully as we've changed some of our guidelines and it could result in your submission not being acknowledged if you do not follow them.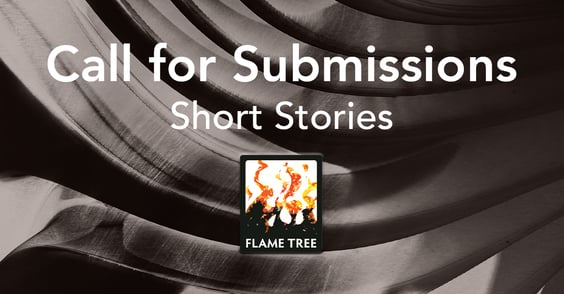 African Ghost Short Stories

Following our hugely successful Black Sci-Fi Short Stories, First Peoples Shared Stories, Immigrant Sci-Fi Short Stories and Asian Ghost Short Stories, we're now seeking tales from African and African-diaspora writers to be included in our powerful collection of African Ghost Short Stories. The volume will explore the deep-seated supernatural element in African storytelling – whether reaching back to the spirits, ancestors and ogres of folklore or the vibrantly modern ghosts of today's African horror. New and contemporary stories will complement poignant folktales such as 'The Story of Takane' from Lesotho and 'The Disobedient Daughter Who Married a Skull' from Nigeria. The book will delve into the fascinating heritage of African ghostly lore and literature, encouraging it to be reclaimed and retold by contemporary African voices.

As with the collections mentioned above, this new title in the Flame Tree Gothic Fantasy series will be supported by a new Foreword (by award-winning Nigerian-British writer Nuzo Onoh) and a new Introduction (by Professor Divine Che Neba), and with editorial support from Chinelo Onwualu). We are also proud to announce that we are working in partnership with outstanding African literature magazine Brittle Paper.
Nuzo Onoh (Foreword) is an award-winning Nigerian-British writer of speculative fiction. She is a pioneer of the African horror literary subgenre. Hailed as the 'Queen of African Horror', Nuzo's writing showcases both the beautiful and horrific in the African culture within fictitious narratives. She is a Bram Stoker Lifetime Achievement Award recipient. Nuzo's works have featured in numerous magazines, podcasts, and anthologies, and have been longlisted, shortlisted and recommended. She has given talks and lectures about African Horror, including at the prestigious Miskatonic Institute of Horror Studies, London. Her works have also appeared in academic and feminist studies and she has also featured in Starburst magazine, the world's longest-running magazine of cult entertainment. Nuzo holds a Law degree and Masters degree in Writing, both from Warwick University, England. She is a certified Civil Funeral Celebrant, licensed to conduct non-religious burial services. An avid musician, Nuzo plays both the guitar and piano, and holds an NVQ in Digital Music Production. She lives in The West Midlands, United Kingdom.
Divine Che Neba (Introduction) is an Associate Professor of African and Comparative Literature in the University of Yaounde I. He has taught at the University of Burundi and the Protestant University of Central Africa. He has sought to promote African Literature through lectures, publications and ethno-anthropological surveys. His research has propelled him into other kindred disciplines like minority and subversive Literatures. He has published in renowned national and international journals. He is equally involved in the European Research Council team, which aims at building a database of children and young adult Literature/Culture across the world.
Chinelo Onwualu (Associate Editor) is a Nigerian writer and editor living in Toronto. She's the nonfiction editor of Anathema Magazine, and co-founder of Omenana, a magazine of African Speculative Fiction. Her writing has been featured in several anthologies and magazines, including Slate, Uncanny, and Strange Horizons. She's been nominated for the British Science Fiction Awards, the Nommo Awards for African Speculative Fiction, and the Short Story Day Africa Award. Find her on her website at: www.chineloonwualu.com or follow her on Twitter @chineloonwualu.
Brittle Paper is an online literary magazine for readers of African Literature. They are Africa's premier online literary brand inspiring readers to explore and celebrate African literary experiences in all its diversity. They inspire, entertain, and empower readers through an optimistic, diverse, and immersive experience of literature.
If you found your way to this blog by following Danni Blechner and Conscious Dreams, please send your submission to Daniella authors@consciousdreamspublishing.com
Terms:
Multiple submissions are fine but must be in separate emails.

Simultaneous submissions are fine but you must have the right to license your story in an anthology.

For accepted stories we pay Science Fiction & Fantasy Writers of America (SFWA) rates of 8 cents/6 pence per word for original stories, 6 cents/4 pence for reprints.

We will aim to read each story and confirm its status within 4 months of the submission deadline.

Payment for the chosen stories will be made within 30 days of the final advertised publication date (see our website flametreepublishing.com for details), although some may be paid earlier than that.

Submission does not imply the right to publication. Each story will be read and assessed by the selection panel.

Let us know in your submission email whether your story would be a reprint or is currently unpublished.
Important Notice about Submissions and Guidelines
We're always looking for better ways of working so we've tweaked our submission process to allow us to read more stories, and spend more time assessing the balance of our books.
Submissions must use the dedicated email address.
The subject line of the email must be the story title.
The file with the story must be attached to the email (.docx, .doc or .rtf format).
The name of the file must match the name in the subject line.
If submitting more than one story, please submit one story per email.
Other useful tips for a more successful submission:

The file name of the submission must be the story name only.
Please just use spaces between words in the title (not _ or - ).
If the story name starts with A or The, please use it at the beginning of the file name.
Story length is most likely to be successful at 2000–4000 words, but we will still read stories slightly outside this range.

If submitting a story that has recently been submitted to us for consideration to another anthology, please state this in the submission email.

Publication will be in April 2024.
Deadline for submissions is 17th September 2023
The Flame Tree Beyond and Within, Gothic Fantasy, Classic Stories and Epic Tales collections bring together the entire range of myth, folklore and modern short fiction. Highlighting the roots of suspense, supernatural, science fiction and mystery stories the books in various Flame Tree Collections series are beautifully presented, highly collectable, perfect as a gift and offer a lifetime of reading pleasure.
Thank you, and good luck!