Welcome back to Part 2 of our author-focused After Sundown blog! Following the announcement of the contents list for our new horror anthology, After Sundown, edited by Mark Morris, we are going to talk a little bit about the talented authors featured in this new book!
---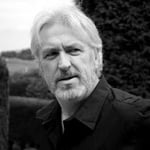 Paul Finch, a former cop and journalist now turned best-selling crime and thriller writer, is the author of the very popular DS Mark 'Heck' Heckenburg and DC Lucy Clayburn novels. Paul first cut his literary teeth penning episodes of the British TV crime drama The Bill, and has written extensively in horror, fantasy and science fiction, including for Doctor Who. However he is probably best known for his crime/thriller novels, specifically the Heckenburg police-actioners, of which there are seven to date, and the Clayburn procedurals, of which there are three. The first three books in the Heck line achieved official best-seller status, the second being the fastest pre-ordered title in HarperCollins history, while the first Lucy Clayburn novel made the Sunday Times Top 10 list. The Heck series alone has accrued over 2,000 5-star reviews on Amazon. His first crime thriller from Orion Books, One Eye Open, was published last summer. Paul is a native of Wigan, Lancashire, where he still lives with his wife and business partner, Cathy.
---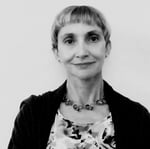 Elana Gomel is an academic and a writer. She has taught and researched English literature and cultural studies at Tel-Aviv University, Princeton, Stanford, Venice International University and the University of Hong Kong. She speaks three languages and has two children. She has published six non-fiction books and numerous articles on posthumanism, science fiction, Victorian literature and serial killers. Her fantasy, horror and science fiction stories have appeared in Apex Magazine, New Horizons, The Fantasist, Timeless Tales, New Realms, Alien Dimensions, and others. Her stories were also featured in several award-winning anthologies, including Zion's Fiction, Apex Book of World Science Fiction and People of the Book. She is the author of three novels, A Tale of Three Cities (2013), The Hungry Ones (2018) and The Cryptids (2019). When not busy writing or teaching, she can be found on the plane, heading for distant countries in search of new monsters.
---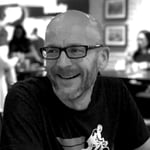 Tim Lebbon is a New York Times bestselling writer from South Wales. He has had over forty novels published to date, as well as hundreds of novellas and short stories. His latest novel is the eco-horror novel Eden. Other recent releases include The Edge, The Silence, The Family Man, The Rage War trilogy, and Blood of the Four with Christopher Golden. He has won four British Fantasy Awards, a Bram Stoker Award, and a Scribe Award, and has been a finalist for World Fantasy, International Horror Guild and Shirley Jackson Awards. His work has appeared in many Year's Best anthologies, as well as Century's Best Horror. The movie of The Silence, starring Stanley Tucci and Kiernan Shipka, debuted on Netflix April 2019, and Pay the Ghost, starring Nicolas Cage, was released Hallowe'en 2015. Several other projects are in development for TV and the big screen, including original screenplays Playtime (with Stephen Volk) and My Haunted House. Find out more about Tim at his website www.timlebbon.net
---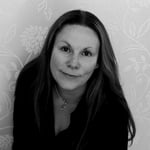 Alison Littlewood's latest novel Mistletoe is a seasonal ghost story with glimpses into the Victorian era. Her first book A Cold Season was selected for the Richard and Judy Book Club and described as 'perfect reading for a dark winter's night.' Other titles include A Cold Silence, Path of Needles, The Unquiet House, Zombie Apocalypse! Acapulcalypse Now, The Hidden People and The Crow Garden. Alison's short stories have been picked for a number of year's best anthologies and published in her collections Quieter Paths and Five Feathered Tales. She has won the Shirley Jackson Award for Short Fiction. Alison lives with her partner Fergus in Yorkshire, in a house of creaking doors and crooked walls. She loves exploring the hills and dales with her two hugely enthusiastic Dalmatians and has a penchant for books on folklore and weird history, Earl Grey tea, fountain pens and semicolons. Visit her at www.alisonlittlewood.co.uk.
---
Make sure to come back next week for Part 3!
Links: