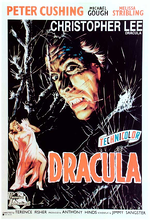 The film season Gothic: The Dark Heart of Film kicked off recently, including amongst its first screenings, Dracula (1958) – an absolute classic! You can't go wrong with a film based on one of the most famous gothic horror novels of all time, and actually Christopher Lee doesn't hurt either.
The Literary Vampire
No not Twilight. It all started with Bram Stoker's creation Dracula, a tale dripping with atmosphere and chilling tension. His gothic tale has clearly helped pave the way for this vampire phenomenon that has swept across us, having a profound influence on popular culture. Though Stoker was preceded by stories such as Polidori's The Vampyre or Le Fanu's Carmilla, which definitely deserve their place in prized gothic lore, it is Stoker's narrative that has sustained as the ultimate vampire story.
Dracula On Screen
The novel Dracula has inspired multiple movie adaptations, including Nosferatu (1922), which was not actually given permission by Stoker's widow. In my opinion there are three Dracula movies which can fairly claim status as classics.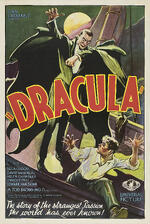 Dracula (1931) starred Bela Lugosi as the eponymous character. Lugosi's name has become synonymous with this role, his natural Hungarian accent perfect for the Count. The black and white nature of the film as viewed now, is not old-fashioned but actually gives it the perfect gothic tone.
Dracula (1958) featured Christopher Lee as Dracula opposite Peter Cushing's Van Helsing. This version is absolutely charged with lust and terror, preserving the atmosphere of Stoker's original – though it strays quite a bit in content. For example Jonathan is a librarian plotting to kill the vampiric Count and his fiancée is Lucy; whereas Mina is only a minor character.
Lastly there was Bram Stoker's Dracula (1992) with Gary Oldman. The 1992 film is arguably the most visually stunning affair, from costumes to effects, and you can't argue that Gary Oldman always adapts fantastically to whatever role he plays.
Which is the Best Adaptation?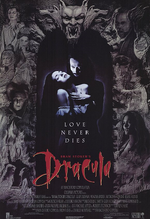 That is of course entirely subjective. The 1992 film is probably the most faithful to the book, perhaps signified by its reference to the author in the title of the film. However there is undoubtedly a certain charm to watching a film from the 1930s where Dracula has to change into a bat off-camera because the special effects capabilities just weren't there. And Christopher Lee's chilling tones have exactly the right spine-tingling effect. Heather Stewart, the Creative Director of BFI said: 'With BFI Gothic, Britain will be filled with dread and fuelled by lust.' All three Dracula adaptations mentioned above certainly fulfil that criteria!
I can't wait to see what other films full of nightmarish dreamscapes the Gothic: Dark Heart of Film season has in store. I might just take a cushion with me to the next screening – to sit on of course, not to hide behind! At least that's what I'll be telling everybody...
Links
More information on the BFI's Gothic Film Season can be found here

See our own Dracula artwork on this pinterest board of Flame Tree 451 book covers here

The official website of Bram Stoker's estate here