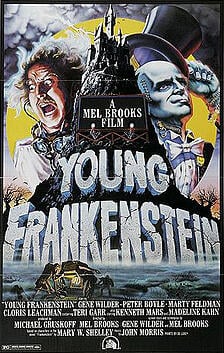 Mary Shelley's (1787–1851)
Frankenstein
is an interesting work of horror fiction to consider. It independently stands as a classic of Gothic horror fiction with its roots deeply within the Romantic movement, which has for the last two hundr
ed y
ears captured the minds of many. At the same time, the popular culture perception of Frankenstein is as a large, lumbering monster which, while not terrorizing the countryside, has zany adventures with Dracula, Wolf-Man and Abbot and Costello. I'm going to take a wild guess and say that was probably not what Mary Shelley had in mind when she questioned what it exactly means to be human in her original work.
Mary Shelley's Creature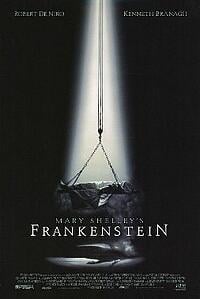 The original Creature is never described in great detail in the novel. The most we are told is that he is large and, in some way, hideous. Horror is at its best when the threat, when the feared thing, is enigmatic. What exists in our minds will always be something more than could ever be clearly described on the page. This is also true because the creature transforms throughout the book. Not physically, of course, but in how we view him. Perhaps we see him first as a sympathetic creature, shunned from society due to his ugliness. We might even sympathize further, as we see a character whose inner value is hidden under a rough exterior. As the creature turns towards evil, towards murdering those who Victor Frankenstein loves, our view of him turns to a dark avenger. Whether a terrifying figure who haunts, or a disgusting creature whose face is darkened by flashes of lightning, what it actually might look like is informed by how we view and comprehend it.
The Frankenstein Monster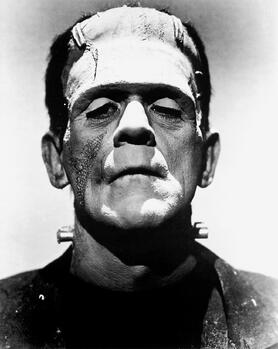 Many fans will point out that the monster Frankenstein is really Frankenstein's monster. While that is certainly true for Mary Shelley's work, the reality is that most people see the made-up head of Boris Karloff when they hear the word 'Frankenstein'. So within our culture Frankenstein means the Monster Frankenstein. The monster is simply that, however, a monster. There is very little except from the core concept which connects the films to the original work. Of course Frankenstein was a mainstay of the Universal Studios horror films, and starred in many of the cross-over horror films that they made. Sequels followed, much as with Dracula and the Wolf-Man. Though the adaptations were always loosely based on the original characters, many have been made and the film version of Frankenstein has become a completely separate identity.



The Widening Difference
Perhaps the most faithful adaptation of Mary Shelley's work was Kenneth Branagh's ill-advised version, yet even that made changes to the original story. As these different versions have taken on their own lives, they have gained fans. Still, many fans wish that there was a more faithful adaptation of the original book. To find out which group you belong in you should pick up a copy of Mary Shelley's
Frankenstein
and decide for yourself.
Links
A great resource for the Universal horror films is here

More information on Mary Shelley can be found here

The first film version of Frankenstein can be viewed here