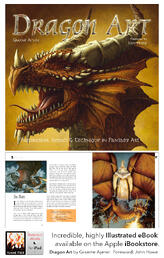 It's been a long time coming, but at last we've made a fabulous illustrated ebook of the hugely successful print title, Dragon Art: Inspiration, Impact & Technique in Fantasy Art. Yes, it's very big, both in terms of dimension and the number of pages (192 pages plus covers), but we've worked hard to create a terrific iPad ready, digital book. It's available on the Apple iBookstore and is designed for the iPad display which shows off the detailed and glorious art. We're absolutely delighted with it. It'll be on Kobo soon too, and you can download it to the Mac OSX Mavericks because at last you can use iBookson the desktop. We flirted with the Amazon on this project but the designed pages look so terrible you wouldn't want to open it again!!
About the eBook
Dragon Art is a stunning, illustrated ebook of contemporary fantasy artwork, specifically of dragons - that most popular of fantasy creatures. The inspirational foreword is by fantasy legend and Hobbit/Lord of the Rings film concept artist John Howe and the 'Masters of Dragon Art' section includes such favourites as Don Maitz and Bob Eggleton. A fascinating discussion of dragons and fantasy art runs throughout the book alongside a large selection of the best contemporary artwork, and is interspersed with artists' work-in-progress, providing invaluable insights on technique, particularly for the digital artist. Dragon Art is an inspiration and a feast for the eyes.
Great reviews
We're very proud that the print version of the book has received so many great reviews, here's one from Amazon which gave the book five out of five stars (thank you Carmen):
"I was very lucky to win my copy of this book from the Flame Tree Publishing Facebook page a while back. I'll be honest, when I entered the competition I thought the book would be one of those flimsy A4 sized softback 'how to draw' books that you see around. I couldn't have been more wrong. Flame Tree call this a coffee table book and I can see why. It's HUGE! You could have knocked me down with a feather when I opened my package. The book itself is hard backed and roughly 11.5" by 11.5" with 203 pages. The pages are a lovely thick, glossy quality and the images inside are just stunning, quite a few fitting a whole page or larger.
This is in no way a 'how to' book. The front of the book calls it "Inspiration, Impact & Technique in Fantasy Art". Oodles and oodles of glorious full colour art work, both full pages and smaller images interspersed throughout the text fill this book. The text itself covers the origins of folklore and myth surrounding dragons, to Tolkien and Lovecraft, to the dragons of Africa and Wales... there is so much to read and soak up and be inspired by."
The Artists
One of the main reasons for this post is to feature links to the excellent contributing artists, as a small thank you for becoming part of this project. So, here they are:
Don Maitz: www.paravia.com/DonMaitz
Janny Wurts: www.paravia.com/JannyWurts
Ciruelo: www.dac-editions.com
Larry Elmore: www.larryelmore.com
Matt Stawicki: www.mattstawicki.com
Michael Whelan: www.michaelwhelan.com
Alan Lathwell: http://alanlathwell.cgsociety.org/gallery
Jason Juta: www.jasonjuta.com
Stanley Morrison: www.stanleymorrison.com
Leonardo Borazio: www.leonardoborazioart.com
Jon Hodgson: www.jonhodgson.com
Scott Altmann: www.scottaltmann.com
Mathias Kollros: www.guterrez.com
Ignacio Bazán Lazcano: www.neisbeis.deviantart.com
Kirsi Salonen: www.kirsisalonen.com
Daniel Lundkvist: www.dlart.se
Andy Fairhurst: www.wildlifehoodoo.deviantart.com
Kerem Beyit: www.theartofkerembeyit.com
Maid Marian Entertainment Inc.: www.theartofkerembeyit.com
Krzysztof Madej: http://digitalart.org/azakiel
Minna Sundberg: http://shadowumbre.deviantart.com
Kris Eggleston: www.kriseggleston.com
Anne Stokes: www.annestokes.com
Sandra Staple: www.canadiandragon.com
Jennifer Miller (aka 'Nambroth'): www.featherdust.com
Michele-Lee Phelan: www.dreamsofgaia.com
Nathie: www.creationwarrior.net
Varony Chay: http://neioworks.deviantart.com
Johann Bodin (aka 'Yoz'): www.yozartwork.com
Mario Veltri: www.marioveltri.com
Marissa Rivera: www.pearlphoenixsun.com
Tracy Trowbridge: http://machine-guts.deviantart.com
Frank Berger: www.bergergraphics.com
Fiona Hsieh: http://chaoslavawolf.deviantart.com
Kuang Hong: www.zemotion.net/noah
Julia Tarasenko:http://elfessa.deviantart.com
Julia Tarasenko: http://elfessa.deviantart.com
Carlos Herrera Portilla: http://hardcolico.deviantart.com
Garfield Chan: http://chan1985.cgsociety.org
Tony Moy: http://tmartist.cgsociety.org
Thammasak Aueragsakul: http://tigermyuou.deviantart.com
Tiago da Silva: http://grafik.deviantart.com/gallery
Angela Acquah: http://nerversis.blogspot.com
KAD Creations, Inc: www.pen-paper.net/artgallery/KeithDeCesare/
Radoslaw Walachnia: www.walachnia.com
Viktor Titov: www.hamsterfly.com
Susan McKivergan: www.thedigitalmuse.net
Rafal Hrynkiewicz: www.Angstyboy.com
Engin Deniz Erbas: www.edeart.net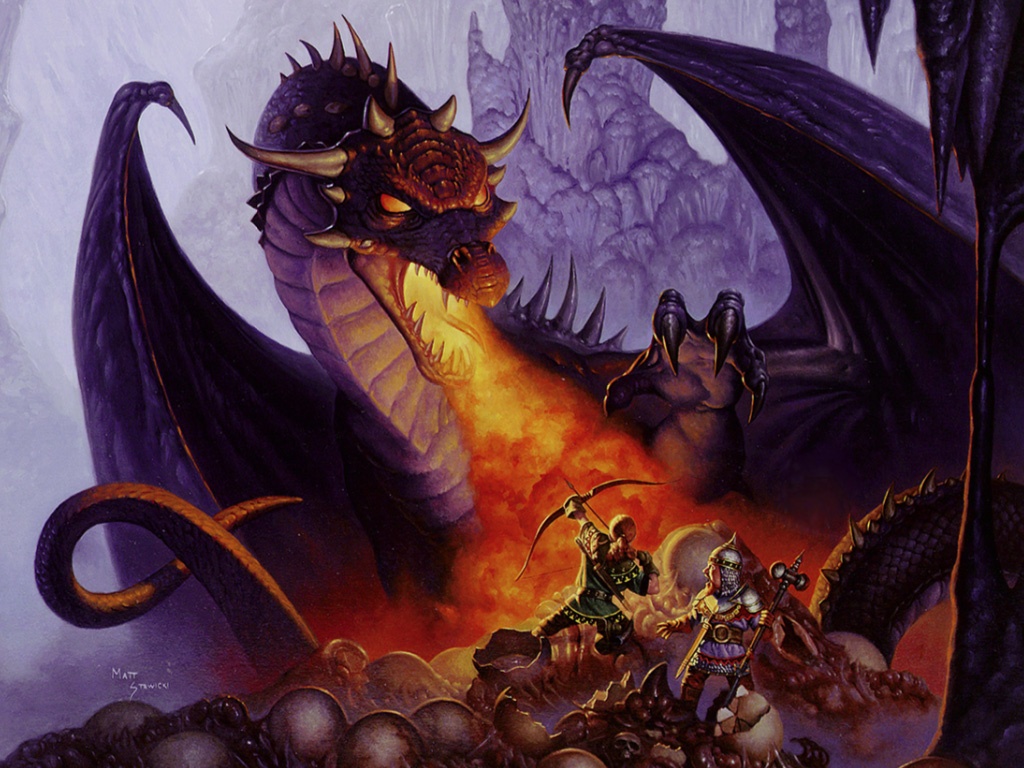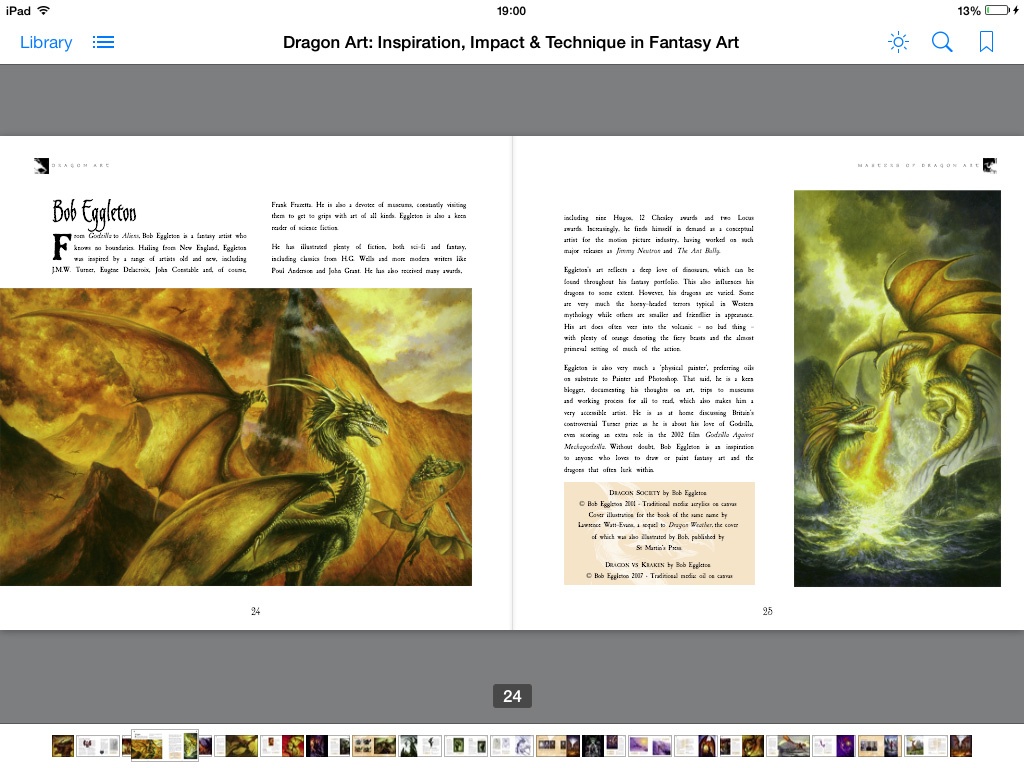 Foreword by John Howe
Alongside Alan Lee, Howe was lead conceptual artist of The Hobbit and The Lord of the Rings movie trilogies, and his vision of the dragon Smaug has set a standard. His work has also been inspired by such legends as Beowulf and he has illustrated many other books, including A Diversity of Dragons. He also contributed to the film adaptation of The Lion, the Witch, and the Wardrobe.
Links