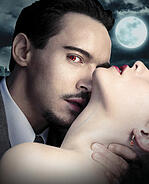 We love all things fantasy at Flame Tree, which means that aside from reading and making awesome books, we also like putting our feet up and watching some great telly. Over the next few weeks we'll be building up to some of the best fantasy TV series that will be on the box next year.
This week we're looking at vampires. Still surfing the wave of Twilight's success in 2008, vampires have expanded to occupy all facets of this supernatural niche. Now shedding the baggage of the teen friendly film trilogy, you can find excellently produced, dark and thrilling TV series. Here are some of the ones we're looking forward to most, plus a few bonus ones that we don't think you can afford to miss out on.
The Vampire Diaries
Now wait. Just wait. I know I just said that TV series have moved away from Twilight, and 'a high school girl is torn between two vampire brothers' doesn't sound like much of a departure, but the IMDB tagline is a bit misleading. After winning a host of awards and a huge popular following, The Vampire Diaries has earned its recognition as a legitimate TV drama.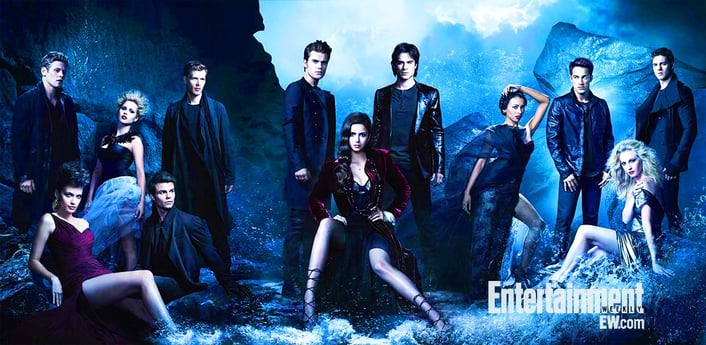 Set in Mystic Falls, we follow a girl called Elena into the supernatural world after she falls in love with vampire Stefan. Sure, there is a romantic triangle that includes Stefan's brother Damon, but focussing on that would mean disregarding the captivating plot surrounding the mysterious town the series is set in, Mystic Falls, and Elena's evil doppelganger, Katherine.
There's a lot of content here for those interested in vampires and a plot that thickens with each series. Well acted and produced, don't be put off by the The Vampire Diaries tween veneer. You should be able to catch up on past series just before the new one in 2015.
The Originals
A spin-off series from the aforementioned The Vampire Diaries, The Originals centres around a family of vampires that precede the modern day world and their attempts to navigate and stay on top of the power strugggles between the vying vampires, werewolves and witches in New Orleans.
Slightly darker in tone, this relatively new series may be a good angle to trick yourself into investing in The Vampire Diaries. Also excellent in its own right, there's all the hallmark violence and dark drama that you should expect from a vampire series.
Funnily enough, this show runs in a regular slot just before another sci-fi series that features vampires…
Supernatural
I can't claim too much credit for that segue, because these two shows really do follow one another in the TV schedule. Cottoning on that the supernatural world is more popular than ever right now, Supernatural stands strong at the forefront of well-regarded tv dramas.
It follows the exploits of brothers Sam and Dean, hunters who travel across America in Dean's Chevy Impala to a typically AC/DC soundtrack, as they hunt down the demon who killed their mother and try to find their missing father. This is how their journey began, and so far we've had nine amazing seasons in which they've encountered and killed every supernatural creature you could think of, mixing both truly dark emotional moments with its own brand of humour and in-jokes for fans.
Admittedly, this series isn't particularly focussed on vampires. Instead, they constitute one part of a homogeneous supernatural world, in which the two boys crusade through the multiple series. Still, for any fan of supernatural creatures this is a great series to check out if you haven't already. The clue's in the name really.
Honourable Mentions
Here are a few other good ports of call, even though these shows won't be running in 2015.
True Blood: The popular and multiple award winning show will be concluding this year. However, that just means that now you have the opportunity to invest your time into this series without the agonising wait of a week between episodes. This really is the definitive adult vampire drama, and if you haven't checked it out yet, then do it now.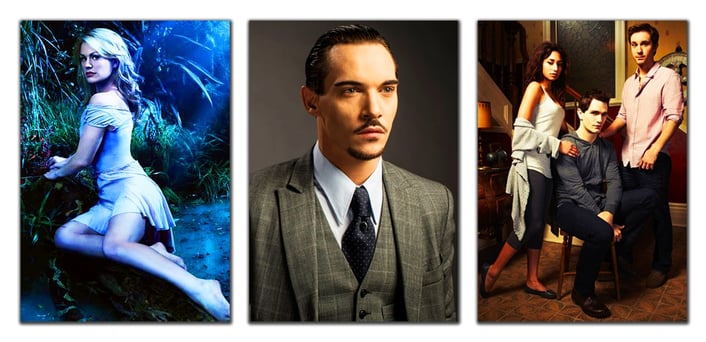 Images taken from impawards.com/ sky.com/ huffingtonpost
Dracula: The new show that started only last year has been cancelled after only one season. However, that doesn't tell the whole story. Fans were upset after the news broke, as the show displayed signs of excellent acting chops and fantastic production design. Apparently, Dracula was cancelled because it narrowly lost out on the numbers game between rival series, Hannibal. But if you can bear to watch despite the knowledge that it'll end soon enough, you'd do worse than to miss out on Jonathan Rhys Meyers perfectly cast as the eponymous bloodsucker.
Being Human (American remake): Even if you were a fan of the original British show, the American remake is still worth a look in. Popular with audiences and running for four seasons, there's humour and drama to be found in this show about three unconventional roommates who compromise of a ghost, a werewolf and of course, a vampire.
If you like creatures of the night you'll love our book, Vampires. It's packed with amazing vampire artwork and loads of information on your favourite blood suckers. Check it out on our website here.
Links:
Header image from seriestotales
The Originals image taken from tvnz
Supernatural image taken from geekpeeks