We're delighted to present the
contents list
for our upcoming
FLAME TREE PRESS
Horror anthology,
Darkness Beckons
, the fourth title in collaboration with editor
Mark Morris
. The follow-up to last year's
Close to Midnight
, praised by
Publishers Weekly
as a
'

Beautifully written pieces that lean into the intuitive and fantastic'.
This new anthology contains
20 original horror stories
, 16 of which have been commissioned from some of the top names in the genre, and 4 of which have been selected from the 100s of stories sent to Flame Tree during a 2-week open
submissions
window.
Previous titles in the non-themed horror ABC series, all still in print are After Sundown, Beyond the Veil and Close to Midnight.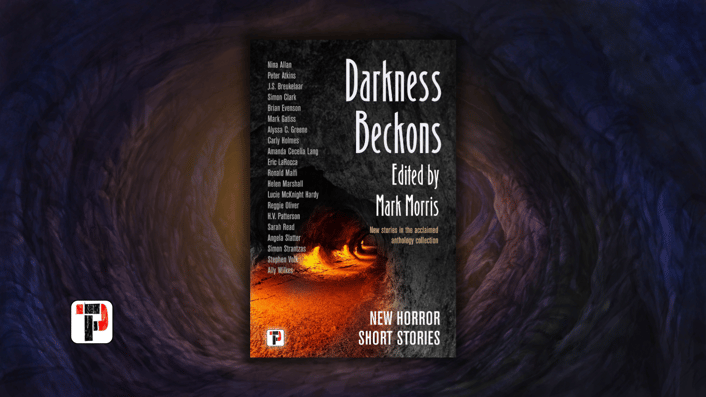 What Mark says about the book
:
'

My fourth anthology for Flame Tree Press,

Darkness Beckons

, continues a series that is becoming known in some circles as the ABC of horror, due to the fact that the titles of the books are in alphabetical order. We decided on this strategy to show that the anthologies are both standalone, but are also part of a continuing process to showcase the sheer quality and diversity of the fiction being produced in the genre today.
For decades, horror has been known primarily as the domain of white, straight, male, middle-class writers, but in the last few years the number of voices rising to prominence in the field has shown a far greater diversity, and the genre is all the richer for it. There are more women writing in the field than ever before (reflected by the fact that
Darkness Beckons
is the first of my four Flame Tree anthologies to contain more stories by women than by men), there are more LGBTQ+ themed horror stories being told, and there are far more translated works by authors such as Silvia Moreno-Garcia, Usman Malik, Mariana Enriquez and Ryu Murakami being brought to the attention of English-speaking readers. Because of this, I – like many readers – am discovering newer, and more diverse, writers all the time, and my aim is to share more of these discoveries in future volumes of this series.
For now, I'm thrilled that this latest anthology of horror stories for Flame Tree Press is the most far-reaching yet in terms of approaches, styles and story content.
Darkness Beckons
contains stories of human evil, of folk magic, of shifting realities, of phantasmagorical horror, of ghostly wistfulness, and of dying worlds. Along the way, you'll meet a multitude of characters
in extremis
, some seeking love, others peace, others redemption, others a way out, and others simply an opportunity to belong.
'
Contents List:

Mark Morris
(editor) has written and edited around forty novels, novellas, short story collections and anthologies. His script work includes audio dramas for
Doctor Who
,
Jago & Litefoot
and the
Hammer Chillers
series. Mark's recent work includes the official movie tie-in novelizations of
The Great Wall
and (co-written with Christopher Golden)
The Predator
, the
Obsidian Heart trilogy
, and the anthologies
New Fears
(winner of the British Fantasy Award for Best Anthology) and
New Fears 2
as editor. He's also written award-winning audio adaptations of the classic 1971 horror movie
Blood on Satan's Claw
and the M.R. James ghost story 'A View from a Hill'.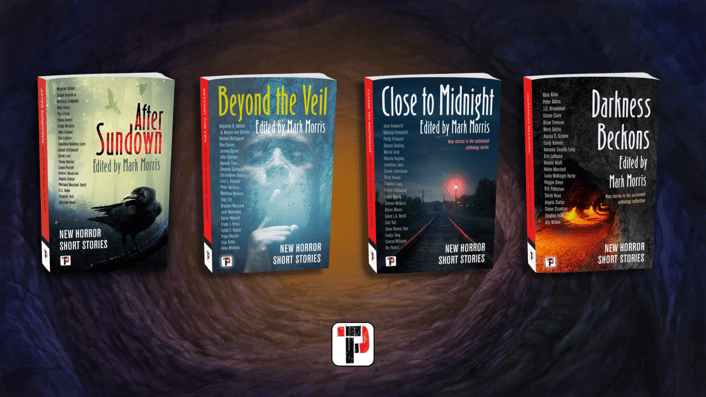 We will take a deeper look at the authors featured in this anthology soon, so make sure to come back to our blog!