Searching is the new thriller that features Jon Cho as a father in distress and Debra Messing as a stern police officer trying to help him. The story plays out entirely on a computer screen as Cho chases leads to find his missing daughter.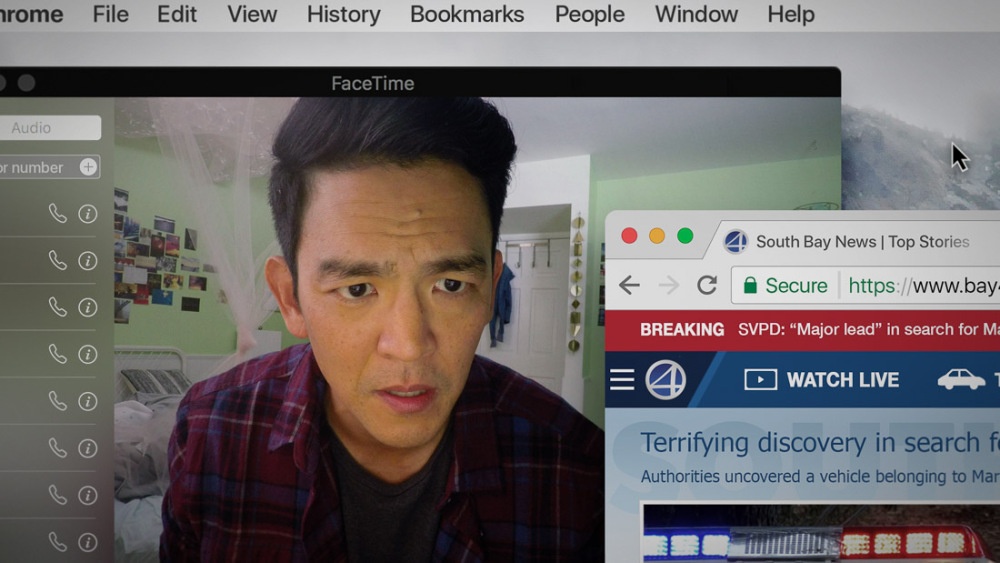 The danger would be to write this film off as a gimmicky thriller for its use of the entirely on screen format. It's not the first film to do this, with Unfriended ironically releasing a sequel at the same time, but it takes the premise much further. It makes sense that this style of horror film would be popular with directors. It's a thoroughly modern take on horror or thriller films that lends itself to the genres as both the audience and the characters are unable to see all everything that's going on. It's also makes the comfortable uncomfortable as almost everyone spends at least some portion of their day on a computer and most people interact with others online in some form. The premise of a thriller taking place entirely on the screen of a computer plays on a real danger and a real fear that many people may have.
The film begins with a compilation of David Kim (Cho) and his family's life. It sweetly builds the tone of deep love and then pulls at your heartstrings by revealing that his wife had died. David and his daughter, Margot, have what appears to be a strong and trusting relationship and this early tone sets the narrative up as one of trust and love for those closest to you.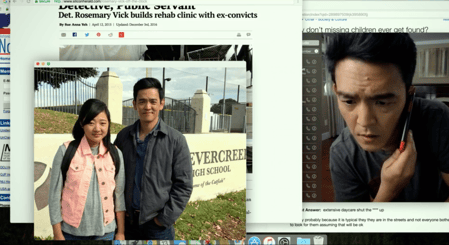 In the present day we see David trying to contact his daughter and failing. She isn't picking up calls or replying to texts. It seems out of character that she wouldn't return his calls and by that afternoon he is already losing his mind with worry. After being told that she was a away with friends he relaxes but awakes to find out that not only was she not with friends but also that no one had even seen her at school yesterday. David calls the police and officer Rosemary Vick (Messing) is given the case. The two quickly become wrapped up in a search for this missing girl, forming the digital equivalent of the time old string-board that we often see in crime and thriller films.
The film tries hard to throw you off the scent of the actual story but most of its attempts at twists are not too surprising. I don't really think that many people will be too shocked by where the film goes (especially those who spend a fair amount of time online) but I also don't think the film is trying to break new ground with its story. John Cho delivers a great performance of a father loosing his mind and really carries the weight of the film on that performance. He interacts really well with the computer element, which, in a way, becomes its own character and an interesting medium for exploring this story. It is very watchable and I'm sure re-watching would reveal other little clues that no-doubt are laced through the film.
At its core the film seems to tug at the idea that we never know a person's full story no matter how close we are. David discovers that his daughter is not surrounded by friends as he imagines and discovers that she escapes into an online community, albeit a very small one. We see that the people that know Margot in real life don't really know that much about her but she also doesn't really know her online friends. This, tied with the wider online community all commenting on the case with little to no information and the teens' reactions of sudden sadness for a girl they claimed they barely knew, really builds out a story that makes us examine the how close we really are to people we see or talk to everyday.

It is a well-told, generally well acted, and quite interesting story that uses the seemingly gimmicky storytelling medium to actually build on the ideas of the film's narrative. Who do we actually know? Who can we actually trust?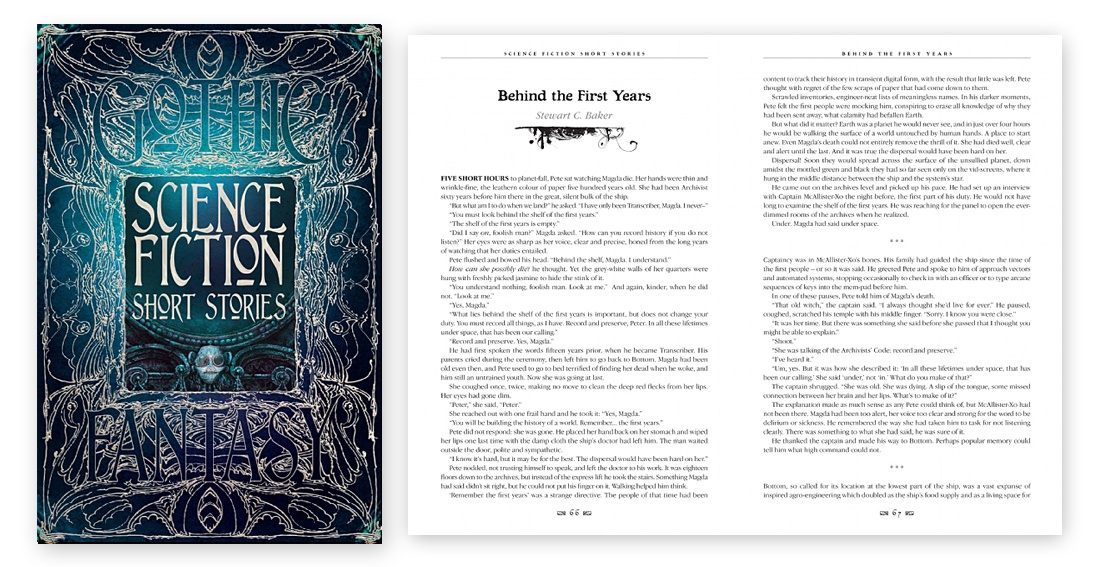 Links
If you enjoy Searching, you might Science Fiction Short Stories, part of our Gothic Fantasy series. It's full of short stories from classic authors to first time writers. It's available from our website here.