We have two exciting titles coming out in February and we wanted to talk about them! These include: The Searching Dead by Ramsey Campbell, book 1 in the horror trilogy entitled 'The Three Births of Daoloth' and book 2 in The Goblets Immortal series by Beth Overmyer called Holes in the Veil. Find out more here!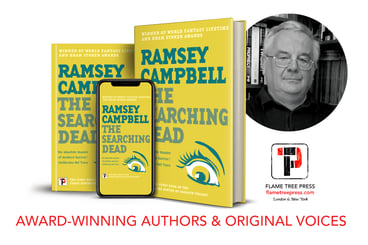 Book 1 in the Three Births of Daoloth trilogy.

1952. On a school trip to France teenager Dominic Sheldrake begins to suspect his teacher Christian Noble has reasons to be there as secret as they're strange. Meanwhile a widowed neighbour joins a church that puts you in touch with your dead relatives, who prove much harder to get rid of. As Dominic and his friends Roberta and Jim investigate, they can't suspect how much larger and more terrible the link between these mysteries will become. A monstrous discovery beneath a church only hints at terrors that are poised to engulf the world as the trilogy brings us to the present day…
---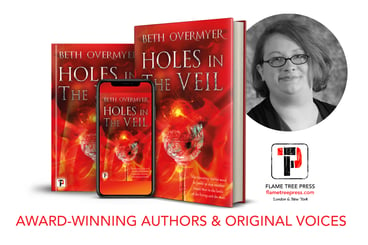 Book 2 in the Goblets Immortal series.
Having killed his lifelong enemy, Aidan Ingledark finds himself in possession of a map to the Questing Goblet, one of the Goblets Immortal that gives the drinker luck beyond measure. Meraude seeks this Goblet to wipe out magic-kind. Aidan and his traveling companion are determined to find it first but they must battle through illusion and doubt.

Jinn's a Sightful seeking the Summoner. She wants to kill her mother, but her foresight ends in darkness. Can she enlist Aidan's help and change her fate?

The threat of Meraude and her dominion are imminent in this sequel to The Goblets Immortal.
---