We have four great new titles coming out in November, so we wanted to talk about them! These include: Mondo Crimson by Andrew Post,

City of Angels

by Kenneth Bromberg,

Second

Chances, the sequel to

Second

Lives by P.D. Cacek and Human Resources, the sequel to Night Shift by Robin Triggs. Find out more here!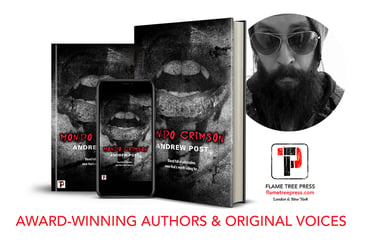 When Melanie, a car thief, is sent to find a certain vehicle only to discover it's owned by dangerous hit-woman, Brenda, the two begin to wonder if their fateful encounter wasn't just pure coincidence. It turns out they both work for a man named Felix Eberhart, who may or may not have had the hopes that Melanie and Brenda opened fire the second they laid eyes on each other. Melanie learns that Felix's network of car thieves, fixers, and drug runners have all been set against one another. But why? Business was going so well...


---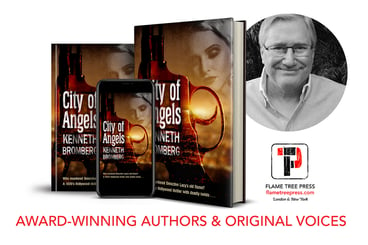 The year is 1924. Sam Lacy, a tough-as-nails homicide detective, follows his own code of conduct within the racist and corrupt Los Angeles Police Department. Sam's beautiful ex-girlfriend has been murdered and a sadistic predator is assaulting young Chinese women. Are the crimes connected and can Sam stop the killers before powerful forces stop him? Sometimes, a good detective can't let the law get in his way.

Sam navigates L.A.'s seedy underbelly with help from an unlikely trio: Sam's partner, Lonnie, a handsome detective whose cavalier attitude conceals a troubled past outside of the law; Sam's friend, Edward Bixby, a brilliant man whose crucial forensic work is performed off the books since the LAPD would never hire a Black man for a murder investigation; and Susan, Sam's sister and moral compass, a war widow and mother who pursues leads of her own. The story takes place in the movie capital of the world, a city that attracts wide-eyed innocents and cold-hearted killers; a City of Angels.
---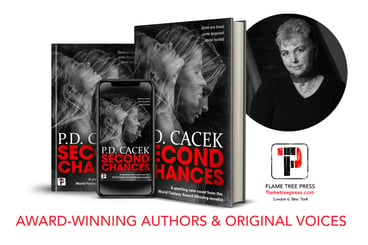 The sequel to Second Lives, praised by Publishers Weekly as "a rewarding exploration of the emotions felt both by those confronting their own deaths and those left behind to mourn."

It has been four years since the first Travelers came back, and in that time their numbers have grown. There is still no explanation for their existence, but for the most part they have been accepted into society and given special protection under the law. There are those, however, who see these Imposters as a threat to both their lives and their faith. The True Borns believe in "One Body, One Soul" and will do everything and anything in their power to put an end to the Travelers.

---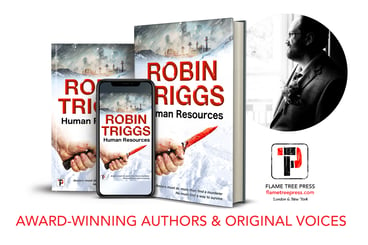 The sequel to Night Shift, praised by Crime Review and Cemetery Dance.

Antarctica. A city on the edge of nowhere.

Anders Nordvelt is chief of security in this frozen land, so, when a prominent member of a dissident group is murdered, it is his job to find the killer. Unsatisfied with the obvious explanation, Anders keeps pushing until the body of a colleague turns up in his apartment.

Could Anders really be the killer? Why does he half-remember wielding the knife? And why are the whispers of a fabled Human Resources black-ops team getting ever louder?

As for Anders, he's about to enter a deadly game of cat-and-mouse with a ruthless killer.

---