We have four great new titles coming out in October, so we wanted to talk about them! These include
The Portal by Russell James, Voodoo Heart by John Everson, Greyfriars Reformatory by Frazer Lee and After Sundown edited by Mark Morris. Find out more here!

After Sundown edited by Mark Morris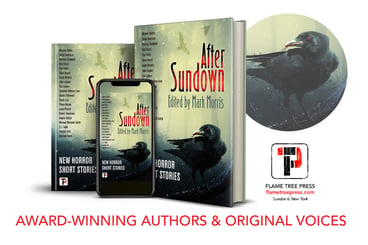 "This rich and masterful collection of horror highlights both up-and-coming and established authors in an interesting twist on the standard anthology [...] Highly recommended for longstanding horror fans and those readers who may not think horror is for them. There is something for everyone in this one." — Booklist

This new anthology contains 20 original horror stories, 16 of which have been commissioned from some of the top names in the genre, and 4 of which have been selected from the 100s of stories sent to Flame Tree during a 2-week open submissions window. It is the first of what will hopefully become an annual, non-themed horror anthology of entirely original stories, showcasing the very best short fiction that the genre has to offer.
---
Voodoo Heart by John Everson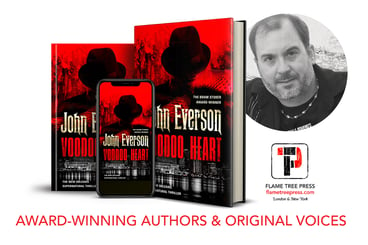 When Detective Lawrence Ribaud wakes alone in a bloody bed with his wife missing, he knows this is more than just a mysterious case of murder. His wife is the latest victim in a string of bizarre disappearances. All across New Orleans, on one night each month, people are vanishing, leaving behind nothing but a pool of blood on the bedsheets… and an abandoned heart. Ribaud doesn't believe in voodoo, but he soon finds himself moving through the underbelly of a secret society of snakes, sacrifices and obscene rituals in search of the mysterious Black Queen … and the curse of her Voodoo Heart.
---
Greyfriars Reformatory by Frazer Lee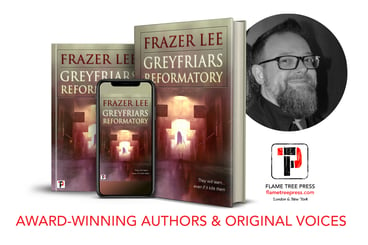 "A phenomenon in horror fiction." – Horror Novel Reviews

Nineteen year-old Emily's acute dissociative disorder causes her to be institutionalised - again - at Greyfriars Reformatory For Girls. Caught in the crossfire between brutal Principal Quick and cruel bully Saffron Chassay, Emily befriends fellow outcast Victoria. When the terrifying apparition of the mysterious 'Grey Girl' begins scaring the inmates to death, Emily's disorder may be the one thing that can save her.

---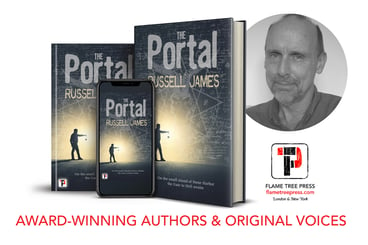 Three hundred years ago, on an isolated island in Long Island Sound, Satan tried to open a doorway to Hell. Now he's returned to finish the task.

A black speedboat arrives at the small island community of Stone Harbor. Its mysterious passenger, Joey Oates, inspires terror by his very presence. He's Satan incarnate, back to complete a ritual left unfinished three hundred years ago. A lost talisman called the Portal can open a doorway for the demons of Hell to enter our world. Oates plans to find the Portal, and finish unlocking it.

Former lovers Scott Tackett, family hardware store owner, and Allie Layton, flamed-out Hollywood actress, are about to reconnect after years apart, until they discover the evil growing in town. Only they can stop Oates's awful plan and save the world from the living nightmares standing ready to crawl out of Hell.

---