In this month's author Q&As we have
JG Faherty

, author of The Wakening. Find out more about the novel, what influenced the story and what he's working on now!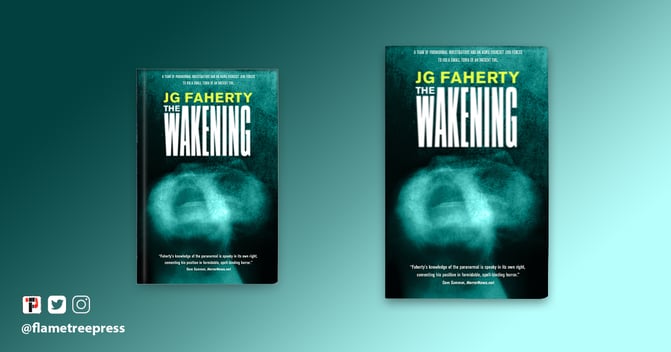 What is the book about?
A family is plagued by demons and poltergeists. It's a story of possession and hauntings.

What are the underlying themes?
Self-awareness and redemption, good vs. evil.

Did you base your characters on anyone you knew?
Yes, Fr. Leo Bonaventura is based on an old teacher of mine, who was an exorcist. Fr.
Alphonse Trabold.

Who influenced you most in the writing of the book?
The stories of my childhood and Fr. Trabold's stories of his paranormal investigations.

Is there any advice you can give someone starting to write?
Read, practice, try to write something every day, even if it's just a page. Never give up.

Where did you write the book?
At my desk. On a PC, not a laptop, I can't write on those things.

Did you write in silence, or to any particular music?
I always write in silence. Music distracts me.

Did you find it hard to write? Or harder to edit your own work?
I always find it harder to write. It's a constant struggle to remember things, work out where
plots are going, and find the right words. Editing, on the other hand, is fun. That's where you
get to spruce up descriptions, polish the words, and hack out the unnecessary parts. If more
people worked hard at editing, there'd be a lot more good books to read!

What was it like to be edited by someone else?
I've always been edited by other people – all my stories and novels get read by my beta
reader group, and then the books go to the editors at the publishing house after that. Every
writer needs outside editors.

What are you writing now?
I'm preparing to work on edits for my next novel with Flame Tree, an unnamed book about a
mummy loose in NY City. I just typed 'the end' for a YA book about a teen who's a
descendant of Dr. Frankenstein. And I'm 1/3 the way through a novel (or maybe 3 novellas?)
about the boogeyman.


Thank you!
---
Thank you to JG Faherty for taking the time to talk today about The Wakening. You can pick up his book from the 25th of January. It will be available in paperback, hardback and ebook.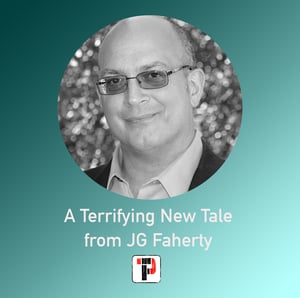 A life-long resident of New York's haunted Hudson Valley, JG Faherty is the author of 8 novels, 10 novellas, and more than 75 short stories, and he's been a finalist for both the Bram Stoker Award® (The Cure, Ghosts of Coronado Bay) and ITW Thriller Award (The Burning Time). His latest novels are Hellrider and Sins of the Father. He writes adult and YA horror, science fiction, dark fantasy, and paranormal romance, and his works range from quiet, dark suspense to over-the-top comic gruesomeness.

He is actively involved in various professional writers' organizations, including serving as a mentor and library liaison, and he conducts writing programs for young adults at local libraries and schools.

As a child, his favorite playground was a 17th-century cemetery, which many people feel explains a lot. You can follow him on Twitter, Facebook or on his website.