We are delighted to present the list of authors in our Alternate History book! Featuring classic stories on the theme with new and recent work by modern authors, this is an exciting anthology exploring reimagined histories and 'What If?' scenarios. Alongside our regular submission process, we teamed up with both the award-winning online magazine DESIblitz and Danni Blechner of Conscious Dreams Publishing, reaching out for stories and authors beyond our usual channels to ensure a wonderful variety of all the genre has to offer. We're very pleased with the results, and our congratulations go to the below: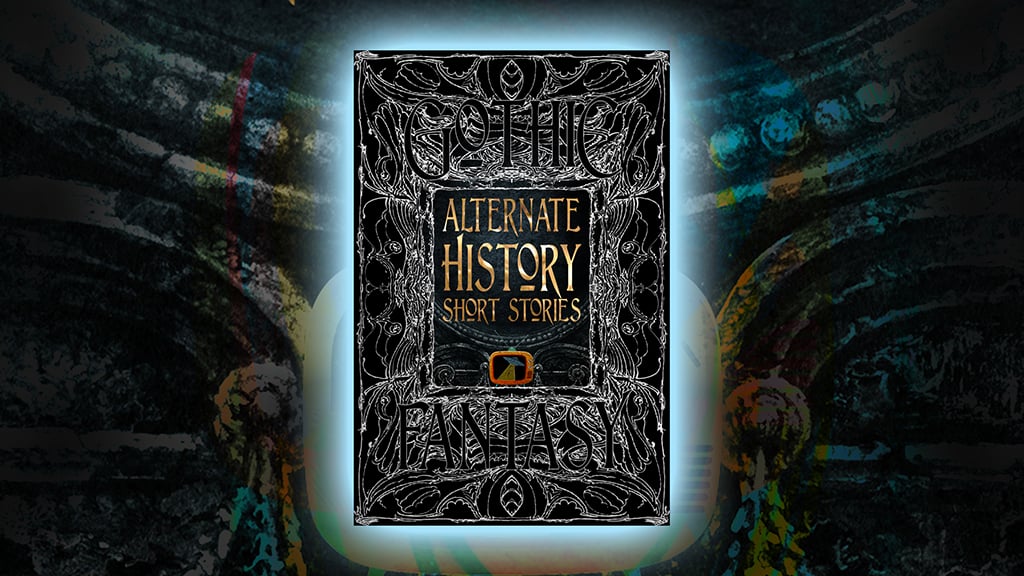 What Can a Woman Do? by Essa Bah
The Syllabus by Rebecca Buchanan
The Bondage Tribe by Monica Butler
Herd Mentality by Jay Caselberg
The Savior of Worlds by Jonathan Davidson
The Sixth-Gun Conspiracy Letters by Evan A. Davis
Tippecanoe by C.R. Hobson
The Untold Story of History's First Flight by Richard Kigel
The Leviathan and the Fury by Andrea Kriz
The Husband of Henry VIII by Adam Lawson
A Journey to the New World by Kwame M.A. McPherson
Where in Time and Space is Mark Twain? by Eve Morton
First of October by Chiamaka Muoneke
Earthquake Weather by Maureen O'Leary
Regent by Jennifer R. Povey
The Intervention by Guy Prevost
The Last Tsar by Matias F. Travieso-Diaz
I Will Not Be by Rebecca E. Treasure
Opening England by DJ Tyrer
Mary, Quite Contrary by Iris Whelan
Men of Their Time by Cameron Wise-Maas
Carrots for Nine by Alex Woodroe
Winifred by James Young
Butterfly Burning by Elizabeth Zuckerman
These modern authors will appear alongside work by the following classic writers:
Joseph Edgar Chamberlin, Erskine Childers, Nathaniel Hawthorne, Castello Holford, Vylar Kaftan, Livy, H.G. Wells, John Wyndham.
This book will be available to buy early next year via book stores, Amazon, and our website page for Alternate History Short Stories!
Links