We're very excited to reveal the list of authors featured in our upcoming anthology, Asian Ghost Short Stories! Due for publication in February (UK) and April 2022 (USA/Canada), the book focuses on the rich supernatural lore and storytelling that runs deep and wide through the whole region and history of Asia. With a foreword by novelist, screenwriter and bestselling author K. Hari Kumar, an introduction by ghostly expert and enthusiast Dr. Luo Hui, and an Associate Editor in the form of award-winning author-editor Lee Murray, this collection combines older works with retellings and fresh stories by contemporary Asian voices. As ever, many thanks to everyone who submitted stories for consideration, and congratulations to the below!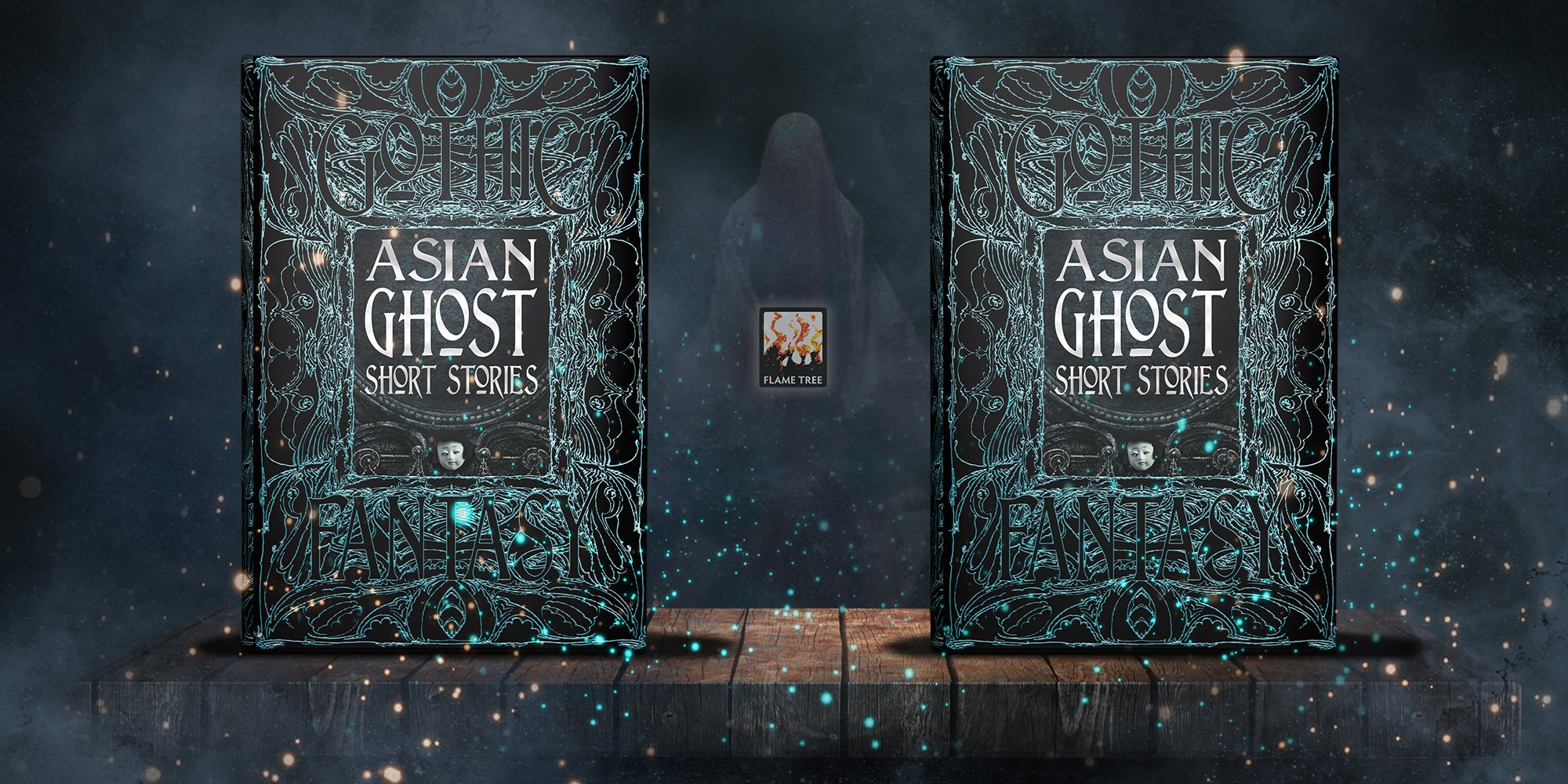 Asian Ghost Short Stories
Juramentado by Joshua Bartolome
Kikinasai by Eliza Chan
Returning My Sister's Face by Eugie Foster
Notes on a Haunted Patient by T.M. Hurree
Picture of a Dying World by Nur Nasreen Ibrahim
Qian Xian by Frances Lu-Pai Ippolito
The Pavilion of Far-Reaching Fragrance by K.P. Kulski
Little Bone Collector by Monte Lin
The Fortune of Sparrows by Usman T. Malik
Devil on the Night Train by Samuel Marzioli
Jaded Winds by Rena Mason
Last Train Onwards by Lena Ng
Stories Our Parents Told Us by Ayida Shonibar
Ghost by Karen Tay
Ghost Fire by Emily Teng
The Silence of Farewells by Yilin Wang
On the Jiangshi and Other Returns by Yi Izzy Yu and John Yu Branscum (translation of a story by Ji Yun)
One Extra at a Wedding by Yi Izzy Yu and John Yu Branscum (translation of a story by Ji Yun)
Purple Wildflowers by Alda Yuan
These will appear alongside classic stories by the following authors, translators and tale collectors: Cecil Henry Bompas, F. Hadland Davis, Lal Behari Dey, Alice Elizabeth Dracott, Dean S. Fansler, Lafcadio Hearn, Im Bang (translated by James S. Gale), Grace James, Rudyard Kipling, Major J.F.A. McNair and Thomas Lambert Barlow, S. Mukerji, Ram Satya Mukharji, Yei Theodora Ozaki, H. Parker, Pu Songling (translated by Herbert A. Giles, and George Soulié), A.L. Shelton, Richard Gordon Smith, Rabindranath Tagore (also in translations by W.W. Pearson, and C.F. Andrews), Yi Ryuk (translated by James S. Gale).
This book will be available to buy next year via book stores, Amazon, and our website page for Asian Ghost Short Stories!
Links
• Browse the full series of anthologies here.
• You can read more about the key partners in this publication on our original call for submissions page, here.
• Watch out for future submission calls via our newsletter, website and social media pages (Facebook, Twitter).