We're delighted to present the authors selected for inclusion in our upcoming science fiction anthology, Learning to Be Human Short Stories! This exciting new book publishes in January 2024 in the UK, and will be available in February in North America. With brand new and recent tales from open submissions sitting alongside classic fiction, this latest addition to our Gothic Fantasy series examines the interplay between automation, humankind, and what it is to be human. Many thanks to everyone who submitted a story for consideration to this project, and congratulations to the below!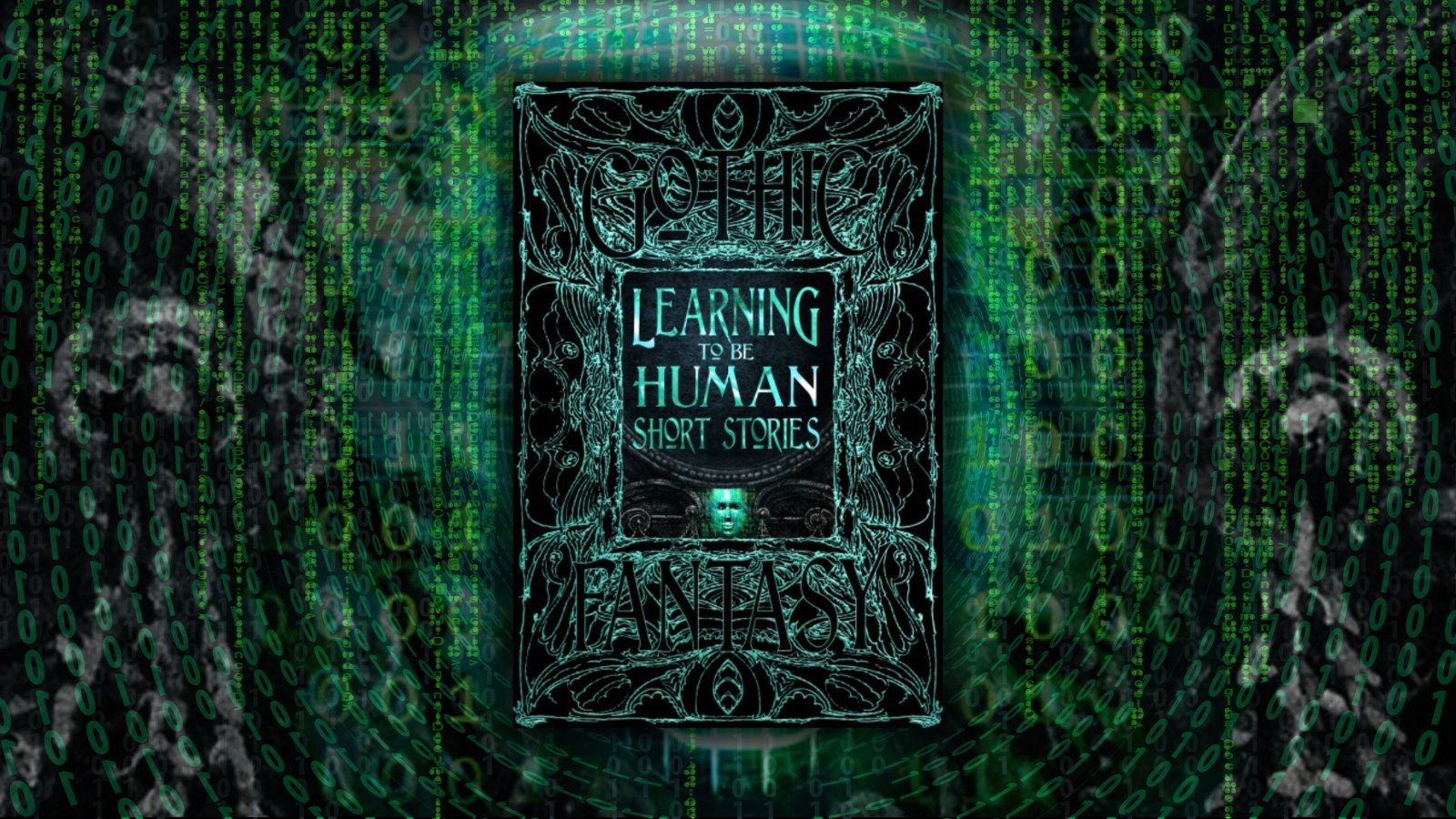 Brown 26 by Rachel Aukes
A Difference of Opinion by Stewart C. Baker
Keepsakes by Hal Bodner
As Happiness Approaches Infinity by Kushal Chatterjee
Doctor Robot by Vivian Chou
Prosthetic Head by Matthew Chrulew and Stelarc's Prosthetic Head
Bright Horizons by P.A. Cornell
Somebody That We Used to Know by Yelena Crane
The Girl with the Matchstick Heart by E.J. Delaney
Protocols for Beauty by Derek Des Anges
Flash Crash by Louis Evans
Helicopter Parents by Paige E. Ewing
The Machine That Loved Alan Turing by Shannon Fay
A Consequence of the Body by Sydney Paige Guerrero
The Machine from Saint Louis by K. Lynn Harrison
The Dark by Emily Inkpen
My Ship Remains by Akis Linardos
Cultivating Ai by Mary Liu
Back to Work by K.G. McAbee
Sybil by Corbett McKinney
The Approaching End by Adam Mitchell
Preview by Jason Sabbagh
Thy Will Be Done by M.C. St. John
Skinprint by Antonia Rachel Ward
A Chronology of Droid Sentient Cinematic Service by Nemma Wollenfang
Life According to Tabeeb by Ramez Yoakeim
These modern authors will appear alongside work by the following classic writers:
Edgar Rice Burroughs, Samuel Butler, Karel Čapek, Joseph Conrad, E.T.A. Hoffmann, Homer, Franz Kafka, Ernest Edward Kellett, Damon Knight, Apollonius Rhodius, Mary Shelley, H.G. Wells, and a tale from Polynesian myth.
This book will be available to buy in early 2024 via book stores, Amazon, and our website page for Learning to Be Human Short Stories!