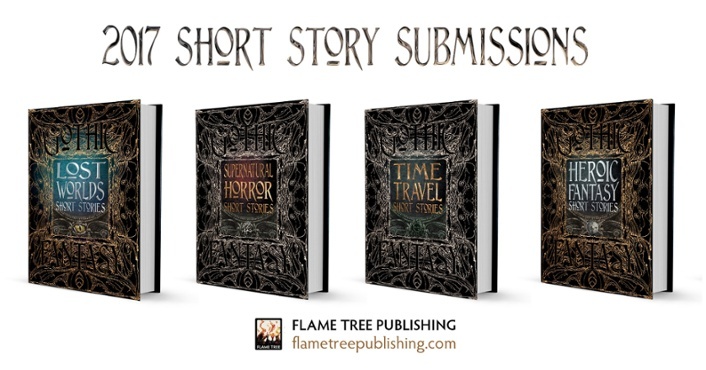 We're delighted to announce the full list of successful submissions for the first two of our 2017 Gothic Fantasy deluxe anthologies: Lost Worlds and Supernatural Horror. These join our growing collection of popular hardcover anthologies, which so far include the titles: Dystopia Utopia, Swords & Steam, Crime & Mystery, Murder Mayhem, Horror, Ghosts, and Science Fiction.
We received an overwhelmingly positive response to our call for submissions this year, making narrowing down the final selection a difficult but immensely rewarding process. The Supernatural Horror volume, which attracted over 900 submissions alone, brings an array of nightmarish monsters, sinister happenings and creepy tales, while Lost Worlds carries with it the thrill of unexplored lands and mysterious civilisations. We are proud to be publishing this selection of exciting contemporary writers alongside works by iconic authors that have helped shape and inspire these genres.
Congratulations to all!
Lost Worlds
An Echo of Gondwana by Mike Adamson
Tears of the Gods by Sarah L. Byrne
The Temple of the Cat by Thomas Canfield
Baryonyx Crossing by Kevin M. Folliard
Wolf Brother's Song by Ronald D. Ferguson
The Shell-Spire by Sara M. Harvey
In Ice Entombed by K.G. McAbee
The Matter Concerning Mr. Symmes and the Hollow World by Michael Penncavage
Short Straw by Rebecca Schwarz
The Road to Cathacara by James C. Simpson
A Map of Illusions by David Sklar
The Sign in the Moonlight by David Tallerman
Adlivun (The Beneath) by Rachel Verkade
The Lady of the Lost Valley by John Walters

These new authors will appear alongside the following classic and essential writers: Arthur Conan Doyle, Charlotte Perkins Gilman, H. Rider Haggard, Robert E. Howard, Rudyard Kipling, H.P. Lovecraft, A. Merritt, James De Mille, Fitz-James O'Brien, Jonathan Swift, Jules Verne, H.G. Wells.


Supernatural Horror
Bones of the Dead by Daniele Bonfanti
Crossroads by Carolyn Charron
The Mourning Woman by E.E.W. Christman
The Fifth Gable by Kay Chronister
She's Gone by Morgan Elektra
Swim At Your Own Risk by Matthew Gorman
Merry-Go-Round, Never Broke Down by Jason L. Kawa
The Murmur of Its Name by Stephen Kotowych
An Idle Dream, Quite Gone Now by G.L. McDorman
This Time, Forever by Michelle Muenzler
Tracks in the Snow by Cody Schroeder
John Johnson by Oliver Smith
Magdala Amygdala by Lucy A. Snyder
My Brother Tom by Mariah Southworth
The Bride by Angela Sylvaine
The Floating Girls: A Documentary by Damien Angelica Walters
The Final One Percent by Desmond Warzel
Midnight Snack by Michaël Wertenberg
Manipulation by Trisha J. Wooldridge

These new authors will appear alongside the following classic and essential writers: E.F. Benson, Ambrose Bierce, Robert W. Chambers, Wilkie Collins, F. Marion Crawford, Arthur Conan Doyle, Hanns Heinz Ewers, J. Sheridan Le Fanu, Mary Eleanor Wilkins Freeman, Elizabeth Gaskell, Nathaniel Hawthorne, William Hope Hodgson, Robert E. Howard, M.R. James, H.P. Lovecraft, A. Merritt, Edith Nesbit, Fitz-James O'Brien, Edgar Allan Poe, John Polidori, Bram Stoker, H.G. Wells, Edward Lucas White.

So again, congratulations to all! We will provide further updates when we have them.

Links
• Our post announcing the Call for Submissions is here.
• To see the full Gothic Fantasy Short Story series, click here.