Happy Pride month! In honour of June being Pride month, we're taking a look at LGBTQ+ representation in modern literature. Since the dawn of time it's been the norm to pick up a book and just expect it to be dominated with heterosexual characters. However, in recent years we've finally seen an influx of a whole variety of representation in literature; we love to see it!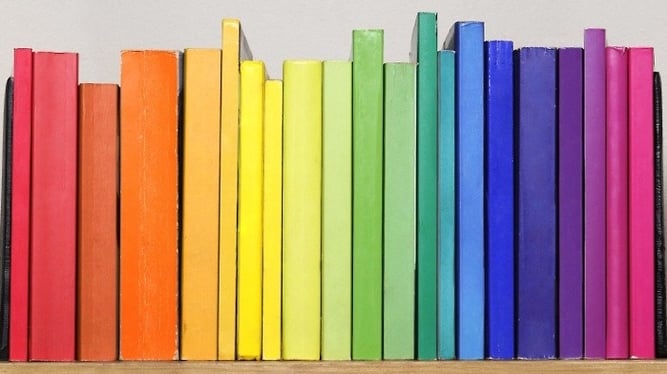 For too long we've been endlessly reading about heterosexual romantic tropes and following the hardships of a cis, straight, white male. But now as society is moving with the times, we're being exposed to an endless stream of literature that LGBTQ+ people can finally relate to. Not only adults but people of all ages can indulge in novels that present homosexual characters, relationships and hardships. These novels are essential for young adolescents who are questioning their sexuality and/or identity. When we feel seen in a book or can relate to the character, it provides us with comfort and reassurance. So it's important for us as a society to continue to represent the underrepresented in literature, media and every day life. The more common LGBTQ+ characters become, the more we start to break down the stigma and overcome an eternity of oppression.

Until recently LGBTQ+ characters weren't really present in any genre of literature but thankfully that's all changed now as we now have a whole plethora of LGBTQ+ literature available to us. Here's some of the best LGBTQ+ representation in modern literature for you to read this month (and any other month):
Black Girl, Call Home - Jasmine Mann
Spoken word poet Jasmine Mann's book is a collection of poetry and prose encompassing the full experience of being a black queer woman. This book explores themes of feminism, race and queer identity. A must-read for all.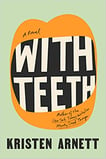 White Teeth - Kristen Arnett
This painfully honest novel explores queer parenthood and the hardships when you're not quite in sync with your partner. You'll get a raw yet beautiful story of navigating your way through the struggles of parenthood and finding your way through it. An insightful read for everyone.
Call Me By Your Name - Andre Aciman
This intensely passionate novel depicts a blossoming romance between an adolescent boy and a scholarly summer guest at his parent's holiday home in Italy. Unprepared for their undeniable attraction to each other, the two men create and share a bond so real and intimate that when summer ends both are left with the same fear: they'll never find true intimacy like this again. Although now a major motion-picture, definitely read this book (and the sequel)!
The Danish Girl by David Ebershoff
What do you do when the person you love wants to change? This deeply moving novel follows the story of artist Einer and their transition to becoming a woman with the help of his wife. A passionate love story everybody will enjoy.

Tomorrow Will Be Different - Sarah Mcbride
Sarah McBride was the first transgender person to speak at a national political convention in 2016 at the age of twenty-six. This heart-breaking, educational and empowering memoir follows McBride's story of love and loss and the struggle with the decision on whether to come out. An absolute must-read for literally everybody.
Sissy - Jacob Tobia
A deeply personal story addressing the trauma and struggles that come with questioning your gender and identity. Exploring what it's like to grow up not knowing whether you're a boy, girl, none or all of the genders; memoir guaranteed to make you laugh, cry, smile and everything in between.
Simon vs. the Homo Sapiens Agenda - Becky Albertalli
Simon is sixteen years old figuring out who he is and what he likes. Between email exchanges with the mysterious Blue, Simon finds himself falling hard for a guy. This heart-warming coming-of-age novel is a must-read and proposes the notion: straight people should also have to 'come out'. Why is straight the default? Check out the sister book to this below...
Leah on the Beat - Becky Albertalli
Leah is Simon's best friend and identifies as bisexual. Her mum knows but she's struggling to come out to her friends. Another great LGBTQ+ coming-of-age story to be enjoyed by all.
We Have Always Been Here - Samra Habib
This is a fantastic queer Muslim memoir of hope, faith and love. Following Samra's journey growing up as part of a threatened minority sect in Pakistan, her arrival in Canada as a refugee and escaping an arranged marriage at sixteen before realising she was queer. This book will resonate with you if you've ever felt alone and is truly an inspiring story about embracing one's true self no matter the consequences.
Rubyfruit Jungle - Rita Mae Brown
Set in 1950's America, Molly figures out from a young age that she's going to have to be a tough cookie to stay true to her authentic self in life. With a rocky relationship with her mother, with boyfriends and girlfriends, she fights for her own happiness. Molly is the fierce queer female character we all need in our lives - she refused to be put in a box.