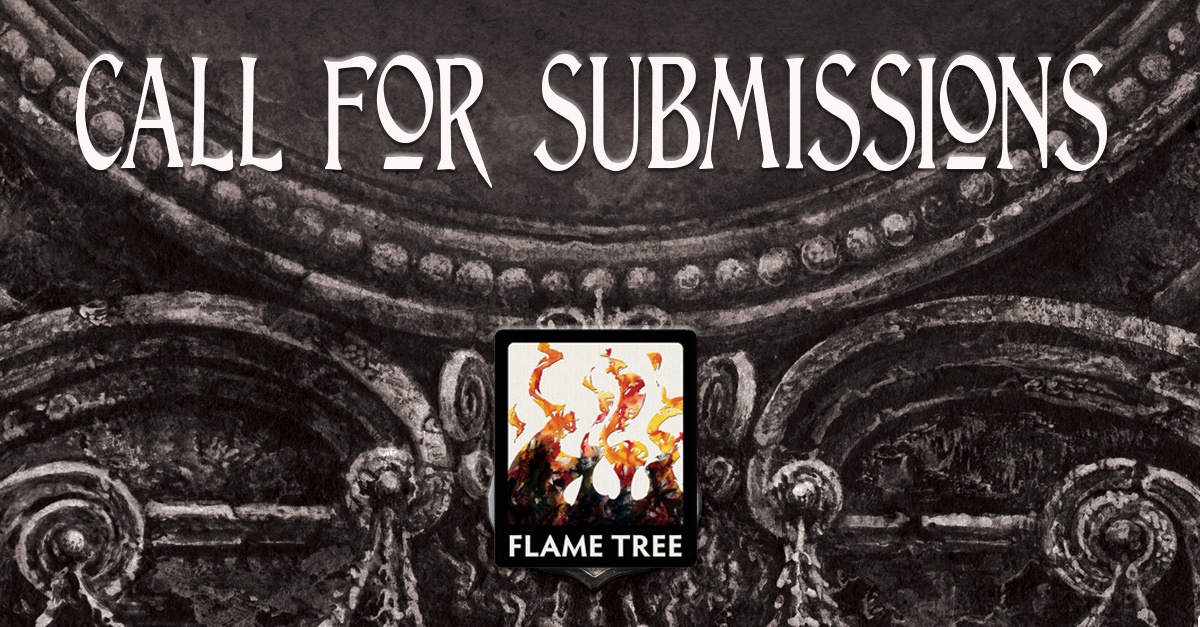 UPDATE: SUBMISSIONS ARE NOW CLOSED FOR THESE ANTHOLOGIES
Lost Souls and Robots & Artificial Intelligence Short Stories
We're pleased to announce the addition of these two new anthologies to our successful Gothic Fantasy collection. As with the previous books in the series, we're looking for around twenty to thirty short stories by contemporary writers to complement a selection of classic tales. We are keen to encourage new writers, without prejudice to age, background or previous publication history. It's the story that matters, and the quality of writing.
Submit by email to 2018@flametreepublishing.com
The Two New Volumes
Lost Souls: Ghouls, ghosts and wandering spirits, trapped inside abandoned dolls and ancient tombs: from the Morrígan of Celtic mythology to Dante's Purgatorio, humanity's dark souls have drifted between the worlds to haunt the young and taunt the old. We seek tales of despair and anguish, rage and redemption, for our new chilling collection in the powerful Gothic Fantasy series.
Robots & Artificial Intelligence: The future hurtles ever faster towards us; biomechanical products and automated beings bring both dangers and benefits to humankind. Will we be superceded, assimilated, or enslaved by our creations as they too begin to create more capable versions of themselves? Androids, robots, AI and networks, we're looking for new short stories for our Gothic Fantasy series about a future that's already with us.
Formal Call for Submissions (2018)
We are looking for new and recent short stories. We do not require exclusivity. You hold copyright, licensing us just for this publication. We don't mind if your story has been previously published online or in print (though we do need to know publication and date). Simultaneous submissions are fine, but you must have the right to license your story in an anthology.
Word length is most likely to be successful at 2000–4000, but we will still read stories slightly outside this range.
Submit by email to 2018@flametreepublishing.com
Fees, Copyright and Other Terms
We pay Science Fiction & Fantasy Writers of America (SFWA) rates of 6 cents per word.
We would prefer to pay via PAYPAL because bank charges to the US and Canada in particular can be crippling for all concerned.
Payment for the chosen stories will be made within 30 days of the final advertised publication date (see our website flametreepublishing.com for details), although we might choose to pay some early.
Submission does not imply the right to publication. Each story will be read and assessed by the selection panel.
Please submit in .doc, .docx or .rtf formats, double spaced, with your name and email address in the footer or header of each page.
We will aim to read each story and confirm its status within 30 working days of the submission deadline.
The anthologies will be published worldwide, available online and to bookstores worldwide, in print and ebook formats.
You can submit more than one story, and to each collection.
Final submission date is 11 February 2018.
Submit by email only to: 2018@flametreepublishing.com
Selection Panel
The selection will be made by our group of life-long, in-house enthusiasts: Nick Wells (Publisher), Laura Bulbeck (Senior Editor), Josie Mitchell, Gillian Whitaker and Cat Taylor. If required, the final selection will be mediated by our series editors. We try to keep everyone up-to-date as much as possible with occasional email updates.
A Word about the SFWA
To confirm, we are an SFWA qualifying market, so being published by us will help your status with them of course, but also with other readers and writers.
About Flame Tree Publishing
Now over 25 years old we started in 1992, covering a wide range of art and culture titles, with a strong vein of highly-illustrated Gothic and Fantasy books, notebooks and art calendars. Our Gothic Dreams books include Necronomicon, Steampunk, Dystopia, our large format titles Gothic Art, Fantasy Art and Dragon Art are sumptuous, and we publish gothic fiction reprints by Mary Shelley, H.G. Wells, Jules Verne, and more, in our Flame Tree 451 imprint. 2017 also saw the publication of a true labour of love: the all-new Astounding Illustrated History of Science Fiction, with The Astounding Illustrated History of Fantasy and Horror set for release this year.
Our anthologies are designed to be read in print. They look and feel fantastic. You'll feel proud to hand them to your friends, family, colleagues – so do send us your story!
Thank you, and good luck. We look forward to reading your tales of imagination.